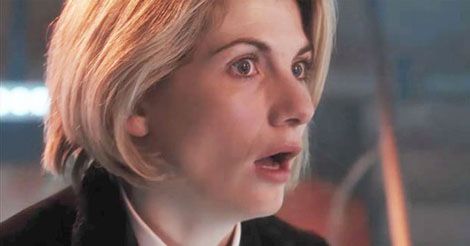 DOCTOR WHO Wants J.K. Rowling To Write An Episode: Critical Linking, November 7
Sponsored by Park Row Books and EVERGREEN TIDINGS FROM THE BAUMGARTNERS by Gretchen Anthony.

---
However, showrunner Chris Chibnall—who previously worked with Whittaker on three seasons of the critically acclaimed crime drama Broadchurch—believes there's a move he can make that could boost the show's popularity even more. Namely, by combining two of England's most popular cultural exports and bringing in ​Harry Potter author JK Rowling to pen an episode.
At this year's New York Comic Con, Chibnall even revealed that Rowling had discussed being involved with Doctor Who back when David Tennant was starring in the series, but the collaboration never came to fruition.
J.K Rowling writing an episode of Doctor Who would surely break the internet—and we're fine with that because we'd watch!
---
The Emmy-winning drag superstar, host of RuPaul's Drag Race, and author of GuRu — a collection of fierce witticisms and tips for the modern glamazon, in stores and available online now — opens the library on his fabulous literary influences, from Armistead Maupin and Jane Fonda to a candid passage by Ruth Pointer about removing her wig.
---
On the advice of the State Librarian one fine day in the 1970s, a truck transported thousands of books and magazines from Pretoria's Central Police Station to a dark hall at the Iscor state steel company, just outside the South African capital. A large mechanical shovel scooped up and dropped them into a 20 metre high oven, causing it to spew flames and smoke. This was another truckload of material that had been banned for political reasons and was routinely burned in furnaces across South Africa from the 1950s to the 1970s.
Historical examples show that books are banned and destroyed because they offend the politics, morals, or religion of the day. Information science academic Rebecca Knuth, wrote in Burning Books and Leveling Libraries that if a regime is racist, it destroys the books of groups deemed inferior; if nationalistic, the books of competing nations and cultures; and if religiously extremist, all texts contradicting sacred doctrines.
A sad but important read on South Africa's book burning history during the apartheid regime.