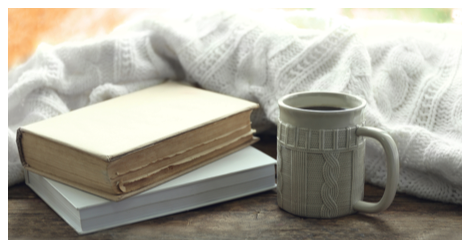 This content contains affiliate links. When you buy through these links, we may earn an affiliate commission.
Because I don't live under a rock, I have, of course, heard the term beach read before. I get that it's a sometimes helpful, more often condescending, term for a book that is considered light, easily-digestible, or comforting. I'm more of the opinion that a beach book is like a bikini body. Want a bikini body? Put your body in a bikini. Want a beach book? Take your book to the beach.
Still, I am definitely guilty of querying friends and the Internet for their favorite beach reads before trips to the ocean, long plane rides, or just because. I like light books with happy endings for the same reason I like the beach – they're both fun.
A new term, I'm just starting to hear is snow read. Even among people that don't use the term, I've recently learned that many people pick one longer/harder book to tackle each winter. I've never considered this before. In fact, perhaps because I've spent approximately 78% of my life as a student, the idea of trying to tackle a longer book makes more sense to me in the summer.
But I suppose the snow read (is the term a thing or am I like Gretchen from Mean Girls trying to make "fetch" happen?) does make a certain amount of sense. It's cold outside so more time reading under warm blankets is definitely a plus. Also, the new year's resolution enthusiasm might be the push needed to start a dauntingly long book.
Do you read significantly longer books in the winter?
If you do or want to try this year, here are a few of the many options for a long winter read to tackle in the upcoming months.
War and Peace by Leo Tolstoy
Is there a more clichéd big book to undertake in a big book challenge? Maybe not. That doesn't mean the book isn't good – especially the peace parts in my opinion. Weaving together romantic, military, and family stories from more characters than you will be able to keep straight, this long story portrays Imperial Russia during the time of the Napoleonic wars. Also, if you live in a cold climate you'll be able to relate to the characters as they freeze their way through the harsh Russian winters.
A Fine Balance by Rohinton Mistry
This book is Dickensian in length and scope. It tells the story of four strangers forced to live together in one Indian apartment in 1975. Cruelty, tragedy, and political corruption run rampant throughout the book, however friendship and love shine through as stronger values.
The Children by David Halberstam
If you prefer nonfiction, The Children might be the big, doorstopper of winter read for you. It might not quite match War and Peace's 1300+ page length, but at more than 780 pages this book is no slouch. The book chronicles the early days of the civil rights movement, focusing in depth on one small group of young African Americans who participated in nonviolence workshops in Nashville, Tennessee.
The Diviners by Libba Bray
The Diviners offers readers the chance to travel back in history with a side of fantasy. This young adult novel follows a young Evie O'Neill through the streets of 1926 New York City as she tries to use her secret supernatural powers to catch a serial killer. Be warned, with this story, you aren't just taking on one big book. You are investing in a series of big books that has yet to be finished.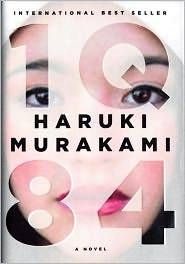 1Q84 by Haruki Murakami
This book is a little bit of everything. Even the jacket copy calls it a romance, a mystery, a fantasy, and dystopian. The story starts with a young woman named Aomame realizing she is in a parallel existence, which she calls 1Q84. The connections to George Orwell's 1984 extend beyond the name. This story undoubtedly requires a lot of time and mental energy to complete, but I've never heard it described as anything less than thought-provoking and dream-inspiring.
Maybe this is something I will try out, since prolonging my escapism into a fictional universe is actually pretty appealing these days. What long books do you suggest for a long and hopefully cozy winter of reading?