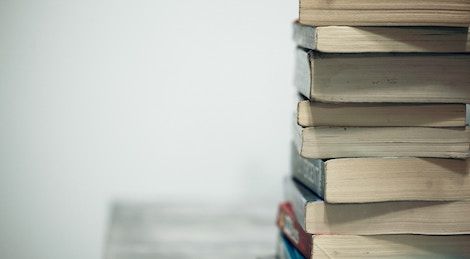 This content contains affiliate links. When you buy through these links, we may earn an affiliate commission.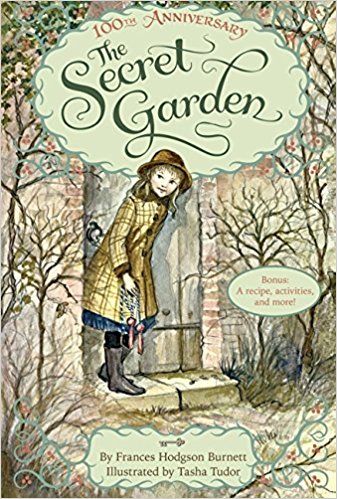 My copy of The Secret Garden by Frances Hodgeson Burnette has been through quite a bit. I got the Tasha Tudor illustrated paperback with the light green spine for my 7th birthday. My mom read it out loud to me and then I remember reading it to myself for the first time when I was 10 years old.
After these first two readings, the little mint-colored book traveled with me from Virginia to Wisconsin to visit my Grandma. During a lay-over in Detroit, the book slipped out of my L.L. Bean backpack, and fell in a small puddle of water (I still tell myself it was water…it was water!) in the ladies room. Appalled, but unable to part with the entire book, I ripped off the wet part of the back cover and returned the book to my backpack.
Today, the book still sits on my shelf and I read parts of it when I want to escape to Misselthwaite Manor and the beautiful garden with carpets and fountains of roses. The spine is cracked, some of the pages are Scotch taped into the binding, and the back cover still bears a huge rip after the casualty in the Detroit airport restroom.
I follow many book lovers on Instagram and swoon daily over their beautifully, manicured bookcases and book collections. While I have issues with their books organized by color, I do love looking at their pristine collections. I often wonder, should I begin weeding out my favorites and upgrade them to more beautiful versions of themselves?
One afternoon, I seriously considered this idea and decided to begin with The Secret Garden. With gift cards in hand, I visited the bookstore to find an upgraded version. I perused the classics section and found one in a row of brightly colored hardback books. This sherbet colored set included A Little Princess, Little Women, and Heidi, among other well-known children's titles. I found The Secret Garden, plucked it off the shelf, and weighed it in my hands.
The book itself was beautiful. The bright yellow cover was adorned with red flowers and little teal birds. I ran my fingers over the emerald title and could feel the raised letters. The white pages were almost blindingly clean when compared to my well-loved pages turned just as yellow as sickly Mary Lennox herself when she first arrived in Yorkshire.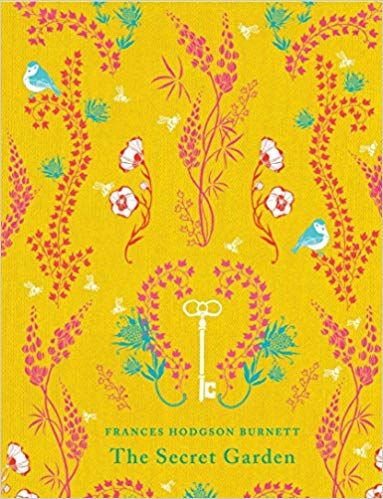 While the book looked pristine, I realized that I could not part from my personal copy. The hardback was much heavier than my little book and I felt that it would weigh down my bag too much to carry around. Instead of being a book for reading, this seemed more like a book used for decorating, perhaps if an Instagrammer needed a yellow book to fill in the space between the orange and the green sections in her personal library. If I did purchase the book, would I shelve it next to its much loved but very inferior Tasha Tudor–illustrated little sister? Would my older book feel replaced by a marigold colored usurper? Finally, this book would look strange by itself on the shelf. I would probably convince myself to purchase the other books in the series, books that I already own.
Feeling like I overthought and overdramatized this purchase, I returned the hardback book to its place with its book siblings. I will keep my old copy on my shelf and hope to read it one day with my son. Snuggled up together, I plan on sharing the story of Mary Lennox, using the imagery about the negative relations between India and England as a conversation starter about racism in classic literature, and discussing the healing nature of spending time outside. While I plan on upgrading my phone, my flatiron, our upstairs bathroom, and other things in my life, my books, with their broken spines, yellowed pages, and ripped covers, are staying on my equally un-photogenic shelves.