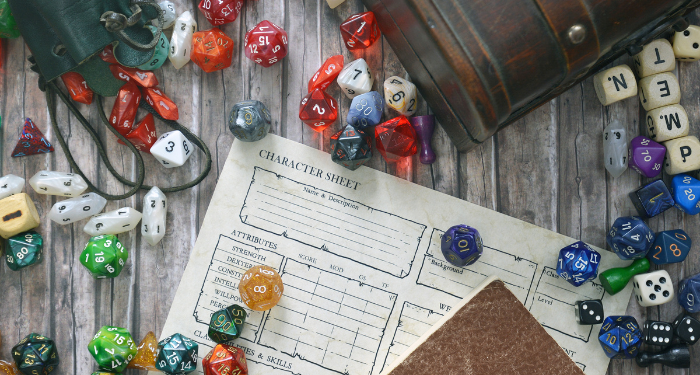 As Wizards of the Coast prepares to phase out the 5th edition of Dungeons & Dragons in 2024 in favor of One D&D, the game has reached a level of popularity unimaginable for most of its nearly 50-year-long history. Whether you're new to D&D or just rolling a new character, you'll want to familiarize yourself with the eight D&D name generators on the list below for all your future role-playing needs.
Nobody can tell you the "right way" to play D&D, because there is no single correct method of play. Newcomers will be surprised by just how quickly they pick up the myriad rules that govern combat. For most people, however, the pressure of making meaningful contributions — whether that means writing your character's backstory or building a new city from scratch — is the most difficult aspect of the game to master. That's true no matter what side of the screen you happen to be on.
Thankfully, D&D's recent surge in popularity means that the internet is full of resources to help dungeon masters and players improve their games. I've rounded up some of my favorite D&D name generators for all your tabletop roleplaying game needs. Whether you're looking to name a player character, NPC, location, or magic item, the eight tools on the list below are here to help.
This is a little bit of a cheat, given that D&D Beyond's built-in name generator pulls its suggestions from Fantasy Name Generators, which is also featured on this list. But if you're already using D&D Beyond and don't want to pull up another website, this is a viable option for character naming.
DMs and players looking for a customized naming experience will want to check out Perchance. You can view others' creations here, sure, but the real allure lies in making your own D&D name generators for future use.
---
Want more great Dungeons & Dragons content? We've handpicked the best D&D accessories and fantasy maps you can find on the Internet right now — plus all the D&D books you crave.