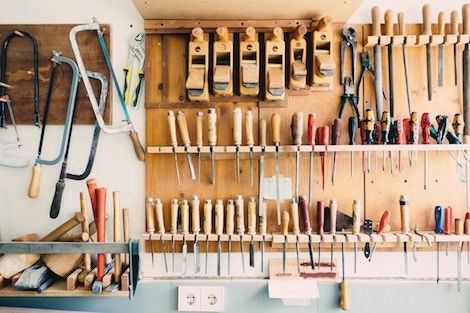 Crafting
DIY Bookshelf: Flea Market Flip Edition
In this, the era of binge watching, we all find ourselves fascinated with the most surprising things. One of my binge-worthy obsessions this summer was the HGTV show Flea Market Flip. Lara Spencer hosts as two teams comb through a flea market looking for items that can be transformed into super chic furniture items to be sold as finished items at another flea market. The team that earns the most profit wins.
It is highly addictive. So addictive, in fact, that I spent a Saturday morning wondering around a local flea market this summer, looking for something in the ultra-affordable range (read: cheap) that I could try my hand at. I was specifically on the look out for the makings of a book shelf. Obviously. This is what I found: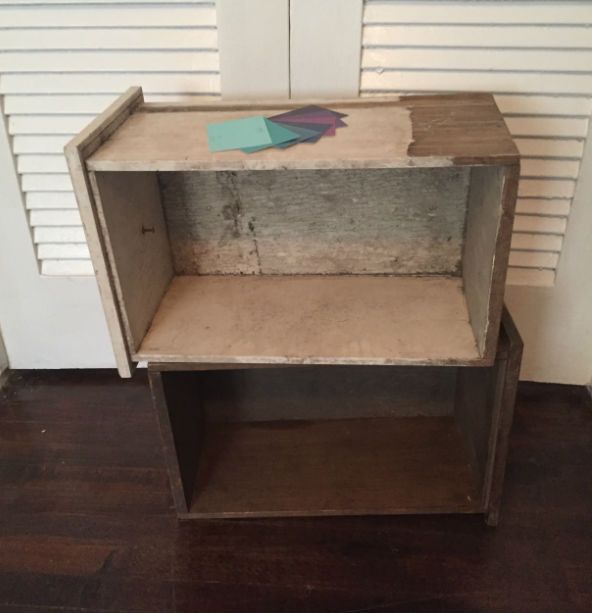 That's two old drawers that I picked up for $5 each. The were in good shape. They were missing the drawer pulls, but I don't need those for a bookshelf. They just needed a good wash down and paint job. That was easy enough. I used some chalk paint I picked up at Michael's. They have a really good color selection.
After that, I just needed to add some legs and attach the two shelves along the side. The legs part was more of a challenge than I expected. I tried a few different things, ranging from old door knobs to blocks of wood. I really wanted some hairpin legs that I saw on Etsy, but to get the color I wanted shipped to me was going to be more than I wanted to spend. I ended up with some furniture legs from Ikea. They were the right height and a decent price.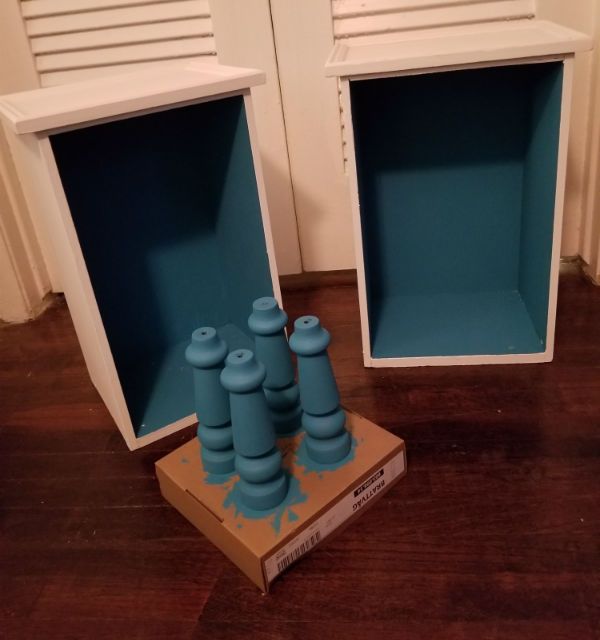 I used 4 wood screws to attach one drawer to the other along the side, and I picked up some brackets to apply to the bottom that I could screw the legs into. The whole shelf ended up being the perfect height to sit next to the door with a dish for keys on top. I added a drawer pull to the top shelf using the hole that was already there, so I can hang my purse there, too.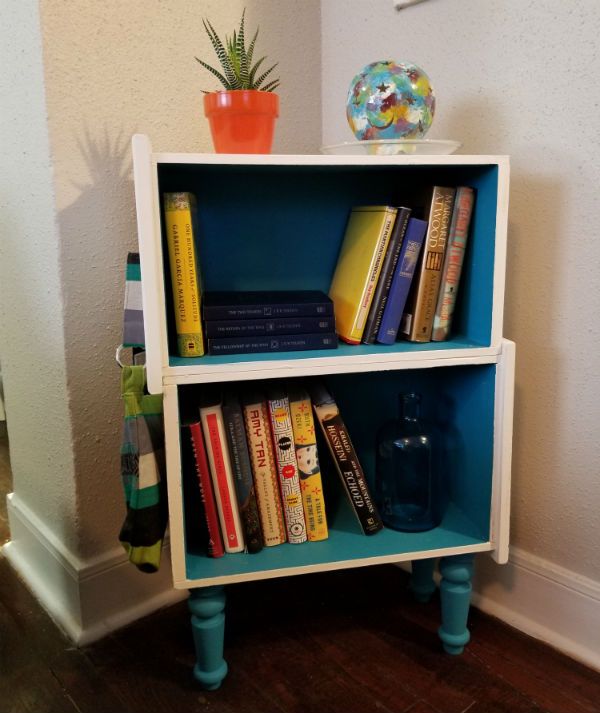 I don't think Lara Spencer will be declaring me a winner anytime soon, but I had a lot of fun do my own flip. I'll be more ambitious next time and build a shelf that will hold more than twenty books. We all know I own more than that.