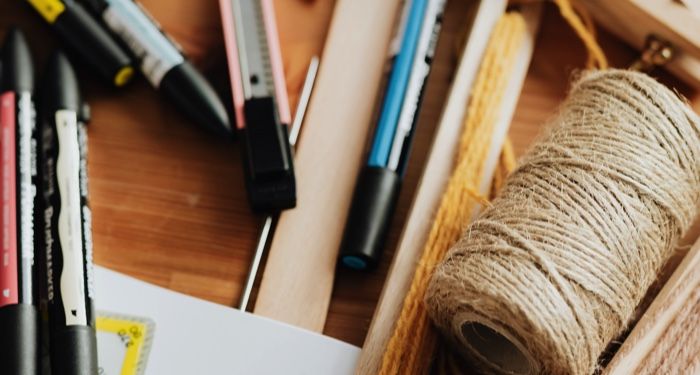 Crafting
DIY January: Books to Help You DIY Anything
This content contains affiliate links. When you buy through these links, we may earn an affiliate commission.
Depending on where you live, January can be one of the rainiest, coldest months of the year. Since we're stuck inside, it's easy to notice the things around the house that could be improved. The chipping paint, the broken chair leg, the unraveling sweater you've been meaning to fix for months; it's like they're staring at you from across the room. However, knowing how to fix those little problems isn't in everyone's skillsets. Yet. Where else to turn but books? There are books for every subject under the sun, including home improvement and DIY projects.
Maybe you just need a hobby to keep your mind and hands busy. Before soap making, quilting, or knitting were the hobbies that we know them as today, they were everyday skills that people needed to keep their households fed, clothed, and warm. When looking for books on your favorite and new hobbies, you'll be surprised to see how many authors learned their craft from family members. DIY might be the 21st century way of seeking independence and fun, but those skills have been around for much longer. Try out some new skills with these books this January and see what else you can learn to do yourself!
---
Now you know how to do everything, right? There's plenty more to learn, just visit our DIY archives for more inspiration, like how to build your own built-in bookshelves and DIY bookstands! What project are you going to take on first?