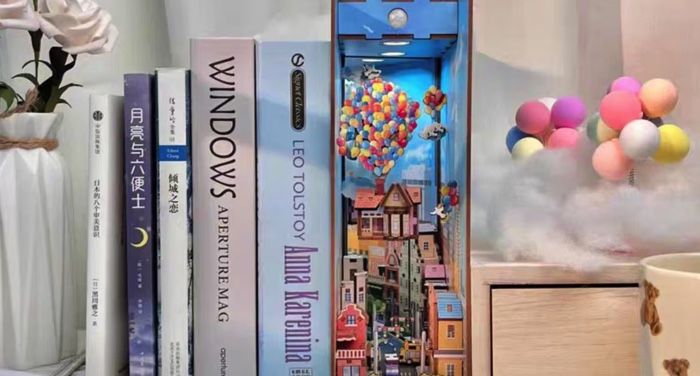 Book Fetish
12 DIY Book Nook Kits That Add An Extra Dose of Magic to Your Shelves
This content contains affiliate links. When you buy through these links, we may earn an affiliate commission.
Looking for a fun and creative project to spice up your bookshelves? Meet our very good friend: book nook kits. The concept of a book nook or a "bookshelf insert" has been around for a while, but these decorative pieces are finding new life through social media.
In case you're unfamiliar, book nooks are decorative pieces that give the illusion of a gateway to another world. They're often themed to match the surrounding books or feature cozy scenes like a bookshop or coffeehouse to complete the ambiance. You can easily find pre-made book nooks from talented creators on Etsy, Amazon, or other small businesses.
Or, if you're feeling crafty, you can purchase book nook kits with everything you need to make your own. The best part about book nook kits is that you can customize them to your liking. Whether you want to recreate the iconic light post from The Chronicles of Narnia or Camp Half-Blood from Percy Jackson & the Olympians or add a touch of literary charm to your shelves, there's a book nook for everyone.
So go ahead and unleash your best DIY self.