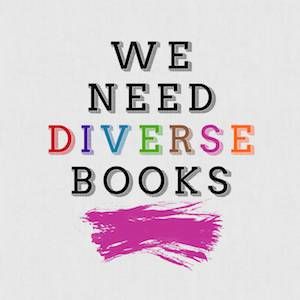 News
Diversity Matters: Lee and Low Push for Transparency in the Publishing World
Diversity has been the topic of discussion in the bookish world, and for good reason. The Children's Book Council estimates only about 10% of children's books featured main characters of color in 2014, and only about half of those were written by authors of color. In a world where nearly half of children in American elementary schools are children of color and where children of color are predicted to outnumber white children by 2024 in classrooms in the United States, publishing is not keeping pace with reality.
Organizations like We Need Diverse Books have risen in response to this depressing reality, but to truly change this culture publishing as a whole needs to change. This is where the Change.org petition started by children's publisher Lee and Low comes into play. They are attempting to do a diversity baseline survey to establish where the industry is now so that publishers can work to make sure their workforce is more diverse and inclusive. Without understanding what the racial and ethnic make up of the publishing work force is currently, it's difficult to understand which diversity initiatives, if any, are needed, and where.

While many smaller publishers have signed on to Lee and Low's diversity initiative, the only major publisher to do so has been the fine folks at Macmillan. So this week people on twitter are using the hashtag #BigFiveSignOn to share why diversity is important to them, and why the Big Five should sign on to Lee and Low's Diversity Initiative.
Check out the hashtag #bigfivesignon on twitter and add your name to Lee and Low's petition HERE.