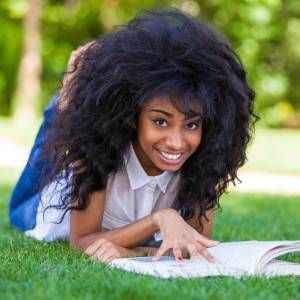 Pop Culture
Diverse Writers Students Should Get to Know
This content contains affiliate links. When you buy through these links, we may earn an affiliate commission.
I didn't read diverse books until I got to college. I was pretty set on the dead white guys because that's most of what I had been taught in high school, and I bet I'm not the only one.
Let's be honest: not every high school or university in the U.S. has as a diverse reading curriculum as we would like. Of course, there are the exceptional educators out there that seek diverse writers and books and find a way to implement them into their classes. But unless you're taking a class that's specifically called African-American Literature, chances are the reading material will not be as diverse.
The writers I was introduced to in college changed my perspective on a lot of things, particularly on the validity of my experiences as a woman of color. Stories like mine may not be taught in classrooms, but they do exist. And thanks to the writers on this list, a ton of other stories exist out there as well!
So whether or not they are taught in the classroom, the writers on this list should be on students' radar now that school is back in session.
Gloria E. Anzaldúa
Anzaldua will bring your intersectional feminism game way up. She intertwines queer theory, Chicano cultural theory, and feminism into something that just happens to challenge everything about the white, patriarchal system.
Suggested Book: Borderlands / La Frontera: The New Mestiza
Junot Díaz
Díaz has one of the most brilliant minds out there–just look up any of his interviews. His passion for getting young people of color to care about their mere existence is empowering. His writing exposes some of the voices that are so often over looked.
Suggested Book: The Brief Wondrous Life of Oscar Wao
Yiyun Li
Li was on her way to becoming a doctor until she caught the literary bug. Her own life story brings a magic to her stories, which focus on the complicated role history and culture can play in the lives of Chinese citizens and Chinese Americans. Li is the embodiment of what you can accomplish with just the right amount of tenacity.
Suggested Book: The Vagrants: A Novel
Toni Morrison
Morrison is nothing short of a literary goddess. Her writing is honest and haunting, complicated and intricate, yet to the point. She will teach you about the importance of race like no one else can.
Suggested Book: Beloved
Which writers would you add to the list?