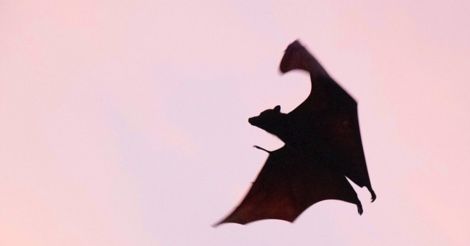 Lists
7 Wonderfully Diverse Vampire Novels
This list of diverse vampire novels is sponsored by Carmilla by Kim Turrisi from KCP Loft.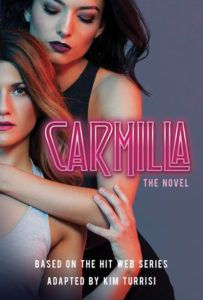 An adaptation of Shaftesbury's award-winning, groundbreaking queer vampire web series of the same name, Carmilla mixes the camp of Buffy the Vampire Slayer, the snark of Veronica Mars, and the mysterious atmosphere of Welcome to Nightvale.
---
Vampires aren't over and done with. They're just getting started, lovely readers. I'm tired of people saying vampires in literature are overrated and shouldn't be done more. We have had many in this decade, but as you might already know, most of them have white vampires from white European countries by white authors. Which is okay. But that's why people keep saying vampires should not be written about anymore—because the same vampire books are published over and over again.
But now, in the year of our lord 2019 and the upcoming years, we might see more and more titles featuring vampires of color and vampires from other cultures. We are all excited about this right? Let's get ready to know more about these diverse vampire novels for adult readers.
Certain Dark Things by Silvia Moreno-Garcia
This novel is a must if you love vampire novels. Especially vampire noir novels.
Taking place in Mexico City, we have three characters whose lives will cross and change forever. A street kid, a descendant of Aztec blood drinkers, and a cop. There are also vampire gang rivalries, humans trying to track them, escaping to South America, and so much more in this luscious and beautiful Silvia Moreno-Garcia novel.
Wander This World by G.L. Tomas
I'm always trying to recommend this new adult novel. G.L. Tomas are amazing writers that everyone should pick up. Wander this World is a good first book from them and this is why.
An Afro-Latinx vampire and a Filipino hero are our protagonists in this dual POV vampire novel. Melanie and Penley meet again in college. But now Melanie is being hunted by a serial killer. She has lived a thousand lives but she will find that this one is the one that counts. (Expect lots of cute romance moments!)
Fledgling by Octavia Butler
It all starts with a young, amnesiac girl who finds out that her inhuman abilities and needs make her another being entirely: She's a modified 53-year-old vampire. She will find out about her stolen life and her future as well. But someone has tried to, and still wants to, destroy her.
Soul to Keep by Rebekah Weatherspoon
Rebekah Weatherspoon is my go-to author. Always. Every time. Soul to Keep is the last in her Vampire Sorority Sisters trilogy, but you definitely shouldn't miss it.
A new adult f/f interracial paranormal romance between a Japanese vampire and a Black French Canadian college student.
A Small Charred Face by Kazuki Sakuraba
Bamboo look just like humans, but they drink human blood and live by night, though they keep their distance from the humans. This Japanese vampire novel is divided into three parts, each connecting one story to the other. The main one is about Kyo, an orphan, who is saved and taken by this gentle vampire to live with them.
The Gilda Stories by Jewelle Gomez
This classic lesbian novel starts in 1850s Louisiana when Gilda escapes slavery and begins working in a brothel. She then is turned into an immortal being, and for the next 200 years, she will be searching for a place to call her own.
These vampires are kind of different from the usual ones you encounter. Meaning they don't kill people unless they have to and the blood-drinking is done in a mutually beneficial exchange.
My Soul to Keep by Tananarive Due
Jessica marries David and he is everything she wishes for in a husband. But still she thinks there is something still missing, something that he is still hiding. When multiple deaths start happening around Jessica, David makes a confession: he is an immortal being and his brethren have decided to take David back.