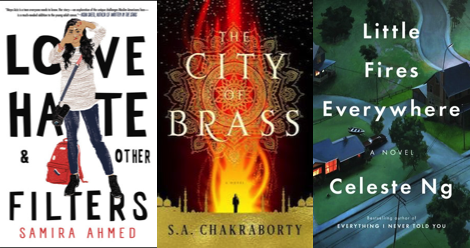 Lists
Diverse Titles at Book Expo America
This content contains affiliate links. When you buy through these links, we may earn an affiliate commission.
As a follow-up to my first Book Expo post, I thought it would be good to put together a list of some of the upcoming diverse titles I heard about at the conference. This is by no means a complete list, so if you have any additional titles, share them in the comments! And click here to check out this awesome list of strong women featured at BEA!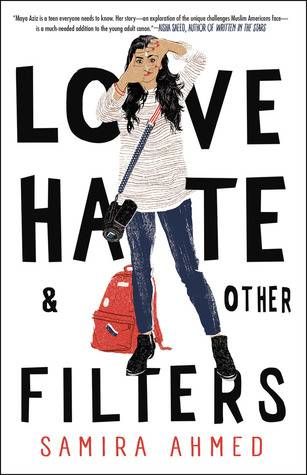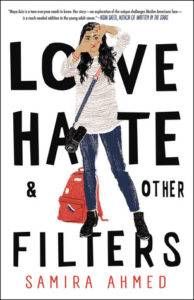 Love, Hate, and Other Filters – Samira Ahmed (January 16, 2018)
Maya Aziz is torn between the traditional future her parents want for her in Chicago, and the future she wants for herself in New York City. But then her life takes a complicated turn when a suicide bomber attacks America and she realizes that by chance, they share the same last name. A powerful coming-of-age debut about love, fear, and facing Islamophobia.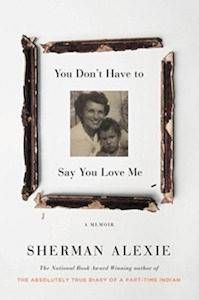 You Don't Have to Say You Love Me – Sherman Alexie (June 13, 2017)
The much-anticipated memoir from the acclaimed author of The Absolutely True Diary of a Part-Time Indian. After his mother passed away at age 78, Sherman Alexie began writing about the complicated, sometimes abusive, relationship he shared with her, growing up in poverty on a Native American reservation.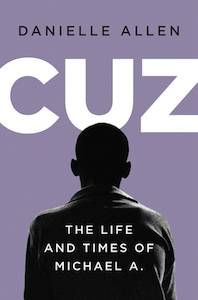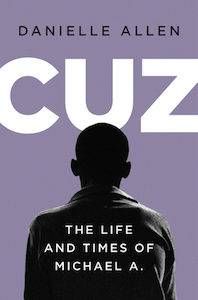 Cuz: The Life and Times of Michael A. – Danielle Allen (September 5, 2017)
Danielle Allen tells the story of her baby cousin, who was arrested at age 15 for an attempted carjacking, served 11 years in prison, and was shot and killed three years after his release. But here, "cuz" stands for both "cousin" and "because": Why was Michael trying to steal a car at age 15? Why was he tried as an adult and left to languish in prison? And why did he end up dead after trying to make a fresh start?
The City of Brass – S.A. Chakraborty (November 14, 2017)
The future of a magical Middle Eastern kingdom rests with a young con woman named Nahri and her miraculous healing powers. This debut fantasy has been described as a mix between The Golem and the Jinni and Arabian Nights.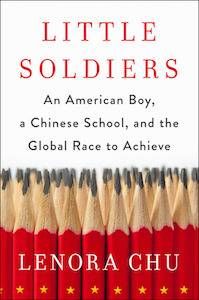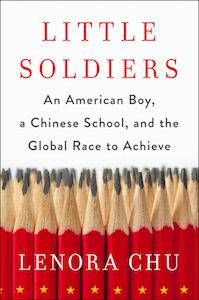 Little Soldiers: An American Boy, A Chinese School, and the Global Race to Achieve – Lenora Chu (September 19, 2017)
An investigative look at the Chinese educational system and how it produces such a large number of high-performing students. As she uncovers a military-like education system that produces results through high-stakes testing and the threat of public shame, she wonders how the system can be changed, and what American schools can learn from the process.
We Were Eight Years in Power: An American Tragedy – Ta-Nehisi Coates (October 5, 2017)
A powerful collection of new and previously published essays from the author of Between the World and Me that attempts to take stock of the Obama presidency. (Cover coming soon.)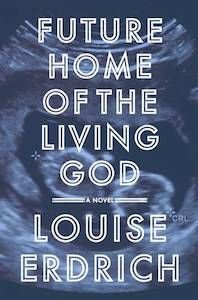 Future Home of the Living God – Louise Erdrich (November 14, 2017)
Louise Erdrich offers a chilling dystopian novel in which evolution has been reversed and women are giving birth to what appear to be primitive species of humans. Cedar Hawk Songmaker is four months pregnant, and as society collapses around her, she journeys to find answers from her birth mother, who is currently living on an Ojibwa reservation.
An American Family: A Memoir of Hope and Sacrifice – Khizr Khan (November 14, 2017)
From the hero of the 2016 Democratic National Convention comes a touching, powerful memoir about coming to America for the promises set forth in the US Constitution. As Khan details the sacrifices made by his family – particularly his son, US Army Captain Humayun Khan, who was killed in Iraq – he also testifies to the promise of this country and what it means to live according to your values. (Cover coming soon.)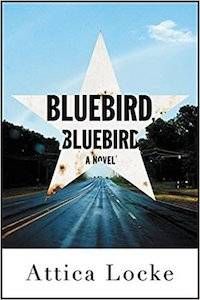 Bluebird, Bluebird – Attica Locke (September 12, 2017)
Darren Mathews, a black Texas Ranger, is called to the small town of Lark to investigate the murders of a black lawyer and a local white woman, while navigating the resentment and racial tensions that have erupted as a result.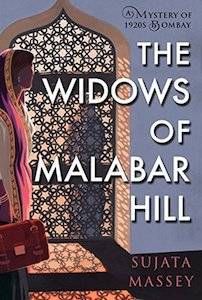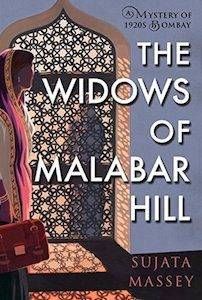 The Widows of Malabar Hill – Sujata Massey (January 2018)
The first book in a brand new historical mystery series set in 1920's Bombay, featuring Perveen Mistry, who is one of the few female lawyers in India and based in part on the real-life Cornelia Sorabji, who served as the first woman to practice law in India. Perveen is called to handle the will of a wealth Muslim businessman, but notices that all three of his wives have agreed to sign over their inheritance to a charity. Is there something more sinister at play here?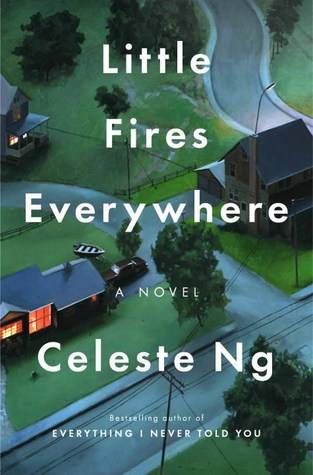 Little Fires Everywhere – Celeste Ng (September 12, 2017)
Elena Richardson of Shaker Heights, Ohio, embodies the successful, law-abiding, carefully planned spirit of her suburburban neighborhood better than anyone. But her world is shaken when the Richardsons rent a house to Mia Warren, an artist and a single mother who does anything but play by the rules. And when old family friends of the Richardsons attempt to adopt a Chinese-American baby, the custody battle that erupts puts Mia and Elena on opposing sides.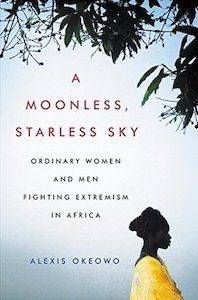 A Moonless, Starless Sky: Ordinary Women and Men Fighting Extremism in Africa – Alexis Okeowo (October 3, 2017)
Alexis Okeowo, a staff writer at the New Yorker, embarks on a masterful work of literary journalism that tells the untold narratives of Africans (many of them women) who are courageously resisting the fundamentalism sweeping their continent.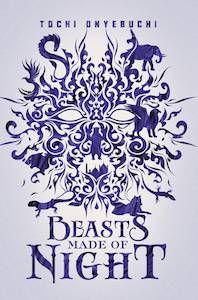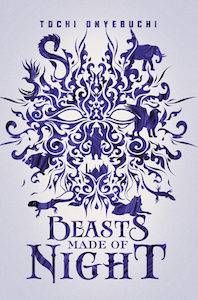 Beasts Made of Night – Tochi Onyebuchi (October 31, 2017)
A gritty Nigerian-influenced YA fantasy novel about sin beasts – lethal creatures spawned from human feelings of guilt – and the sin-eaters, the people required to slay the sin-beasts at a terrible personal cost. Taj is the most talented of the sin-eaters, but finds himself out of his element when he discovers a dark conspiracy to destroy his city.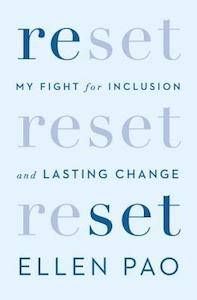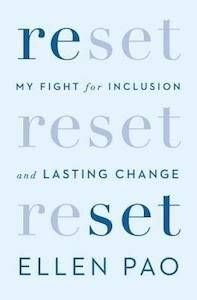 Reset: My Fight for Inclusion and Lasting Change – Ellen K. Pao (September 19, 2017)
A fearless firsthand account of the author's gender discrimination lawsuit, which she filed against the venture capital firm, Kleinier Perkins in 2012. Besides addressing the situations that led to the lawsuit, Ellen Pao also addresses the pervasive misogyny at home in the tech industry and our society as a whole.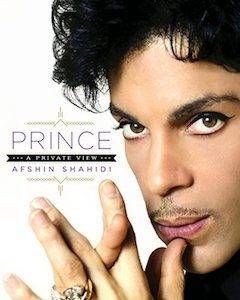 Prince: A Private View – Afshin Shahidi (October 17, 2017)
A collection of candid, personal, and powerful photographs of Prince, from the archives of his most trusted photographer.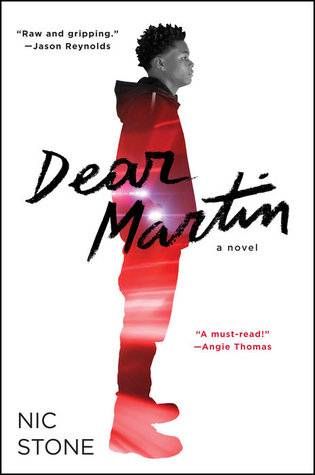 Dear Martin – Nic Stone (October 17, 2017)
Justyce McAllister is top of his class and destined for the Ivy League when he is falsely arrested by the police and later released. In order to cope with the chaos surrounding him Justyce begins writing a journal to Dr. Martin Luther King Jr., and wondering how well Dr. King's teachings hold up in the modern world.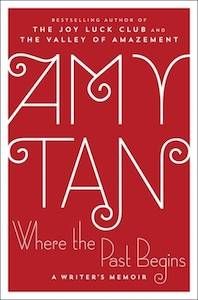 Where the Past Begins – Amy Tan (October 17, 2017)
The best-selling author's turns to nonfiction and examines the inspirations and truths of her fiction, including childhood memories, candid journal entries, and heartbreaking letters to and from her mother.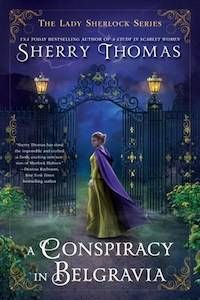 A Conspiracy in Belgravia – Sherry Thomas (September 5, 2017)
The second book in the Lady Sherlock series finds Charlotte Holmes investigating the disappearance of her illegitimate half brother, Myron Finch, as well as dealing with a surprising marriage proposal and an unidentified (and unexpected) corpse.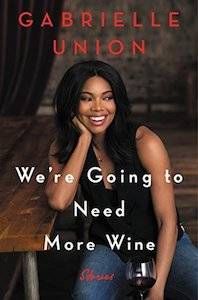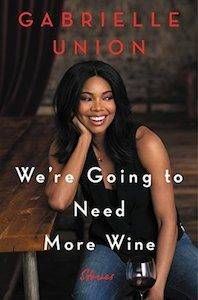 We're Going to Need More Wine – Gabrielle Union (October 17, 2017)
A collection of thoughtful and personal essays about gender, sexuality, race, beauty, and being a woman in the modern world.
Save
Save
Save
Save
Save
Save