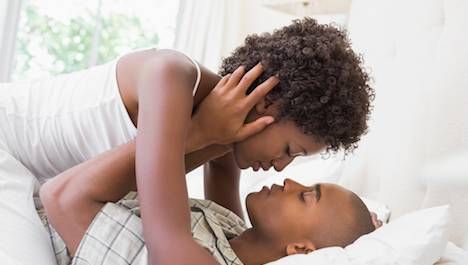 This content contains affiliate links. When you buy through these links, we may earn an affiliate commission.
So many good books, y'all! November is an especially diverse heavy month and is perfect for stocking up on any holiday romance reading. You know…in case you want to escape from your family by burying your nose in a book. If you want to see previous diverse romance reading recommendations, visit the diverse romance tag! And while all the books might not be available for preorder yet, all of them are on Goodreads to add to your TBR piles.
The books below feature people of color as one or both of the protagonists, are written by a person of color, and feature characters that may be genderqueer or disabled. I've always added some symbols to help readers find the books they'd like to read. An asterisk (*) means that a book is written by a person of color, but features white protagonists, and a cross (†) means that while the characters are diverse, the author may not be (i.e. a straight woman writing about gay characters, a white author writing about a black heroine, etc).
Also, please keep in mind that a majority of the information used to determine whether a book belongs on this list comes from the cover image, jacket copy, and some Googling.
November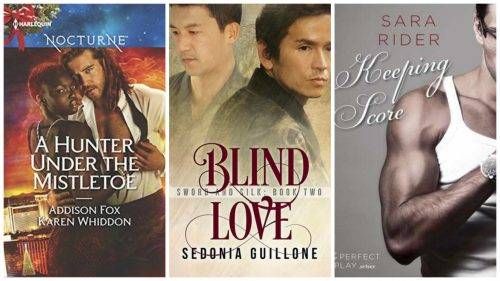 †A Hunter Under the Mistletoe by Addison Fox & Karen Whiddon (11/1):
Passion is ablaze under the Las Vegas sun this holiday season
All Is Bright by Addison Fox
But all is certainly not calm. Not with his employee, Evangeline Kennedy, posing an impossible temptation for Rafael Stavros. Not when all signs suggest Evangeline could put the whole race of Helios—a very sexy race of supernatural phoenixes—in danger. But Rafe knows not to trust appearances in Vegas. Especially when his heart tells him otherwise!
Heat of a Helios by Karen Whiddon
This Christmas, all pop star Meghan Frost wants is Gabriel Stavros. But little does she know that the hunk who runs the Archangel casino is really a Helios. Or that he's her age-old enemy. Dare she believe in some holiday magic that could unite the unlikeliest of allies?
*Archangel's Heart by Nalini Singh (11/1):
New York Times bestselling author Nalini Singh takes us into a dangerous and exhilarating world where a deadly, beautiful archangel and his once-mortal consort are caught in a fury of twisted darkness…
One of the most vicious archangels in the world has disappeared. No one knows if Lijuan is dead or has chosen to Sleep the long sleep of an immortal. But with her lands falling into chaos under a rising tide of vampiric bloodlust, a mysterious and ancient order of angels known as the Luminata calls the entire Cadre together to discuss the fate of her territory.
Accompanying her archangelic lover Raphael to the Luminata compound, guild hunter-turned-angel Elena senses that all is not as it seems. Secrets echo from within the stone walls of the compound, and the deeper Elena goes, the uglier the darkness. But neither Raphael nor Elena is ready for the brutal truths hidden within—truths that will change everything Elena thinks she knows about who she is…
Nothing will ever be the same again.
Daughters of a Nation Anthology by Kianna Alexander, Alyssa Cole, Lena Hart, and Piper Huguley (11/1):
The fight for suffrage was long, hard, and carried out on many fronts. In this anthology, Kianna Alexander, Alyssa Cole, Lena Hart, and Piper Huguley (authors of THE BRIGHTEST DAY anthology) bring you four novellas full of spirit, hope, and, most importantly: LOVE.
IN THE MORNING SUN, by Lena Hart
With the election of 1868 underway, Madeline Asher's mission is clear: educate and enlist the freedmen of Nebraska to vote. After losing the man she loved to war—and a small piece of herself along the way—Madeline leaves her life in Philadelphia behind, determined to reclaim her life's purpose by making a difference in others.
With America's Southern Rebellion at an end, so are the efforts of Union veteran James Blakemore. Tired of the injustices still plaguing the young country, he sets his sights toward his Canadian roots—until fate guides him back to the love he thought he'd lost.
Vowing never to leave her side again, James joins Madeline in her cause to help the freedmen of Dunesville, despite rising threats and violence. But with the enforcement of Nebraska's anti-miscegenation laws, Madeline is forced to choose between a life with her new husband or the chance to shape a greater nation.
A RADIANT SOUL, by Kianna Alexander
In 1881, Sarah Webster is returning home to Fayetteville, NC to celebrate her mother's milestone birthday. Having spent the last two years working as a pastry chef in a Cheyenne hotel, she's a very different person than she was when she left. Her efforts towards women's suffrage, unknown to her family back home, are near and dear to her heart.
Carpenter Owen Markham, charged with building the gazebo that will serve as Mrs. Webster's birthday gift, is intrigued by the middle daughter of the Webster household, whom he's never met before. Her father has decreed that he and Sarah are suited, but when he hears her unconventional stance on women's role in society, he's not so sure a love match can be made.
THE WASHERWOMAN'S WAR, by Piper Huguley
Atlanta, GA – Summer 1881. When Maime Harper arrives to substitute teach for the Atlanta Baptist Female Seminary, she bears witness to the injustice told by some of the older students who are washerwomen. Maime's upbringing as the daughter of the most famous Black suffragette in America means that she cannot be silent and resolves to help her students find their voice and openly protest their mistreatment.
When the Black Washerwomen go on strike, summer pastor Gabriel Harmon is brought in to mediate a solution but realizes the feisty leader of the opposition is the young teacher from Milford who previously rejected his attempts to pay court to her. When these two forces collide over explosive events during a hot Atlanta summer, only one will be able to win the battle. However, as they clash, Maime and Gabriel learn that there is another war, the war for the heart, that's well worth the fight.
LET US DREAM, by Alyssa Cole
Harlem – 1917. After spending half her life pretending to be something she's not, performance is second nature for cabaret owner Bertha Hines. With the election drawing near and women's voting rights on the ballot, Bertha decides to use her persuasive skills to push the men of New York City in the right direction.
Chef Amir Chowdhury jumped ship in New York to get a taste of the American Dream, only to discover he's an unwanted ingredient. When ornery Amir reluctantly takes a job at The Cashmere, he thinks he's hit the bottom of the barrel; however, working at the club reignites his dream of being a force for change. His boss, Bertha, ignites something else in him.
Bertha and Amir clash from the start, but her knowledge of politics and his knowledge of dance force them into a detente that blooms into desire. But Bertha has the vice squad on her tail, and news from home may end Amir's dream before it comes to fruition. With their pasts and futures stacked against them, can Amir and Bertha hold on to their growing love?
†Romancing the Inventor by Gail Carriger (11/1):
Imogene Hale is a lowly parlour maid with a soul-crushing secret. Seeking solace, she takes work at a local hive, only to fall desperately in love with the amazing lady inventor the vampires are keeping in the potting shed. Genevieve Lefoux is heartsick, lonely, and French. With culture, class, and the lady herself set against the match, can Imogene and her duster overcome all odds and win Genevieve's heart, or will the vampires suck both of them dry?
This is a stand-alone LBGTQ sweet romance set in Gail Carriger's Parasolverse, full of class prejudice, elusive equations, and paranormal creatures taking tea.
Delicate Sensibilities? This story contains women pleasing women and ladies who know what they want and pursue it, sometimes in exquisite detail.
Marian by Ella Lyons (11/3):
When Marian Banner moves to the glittering city of Nottingham with her father, Sir Erik the Fortunate, her entire life changes. She is no longer allowed to run about the countryside in trousers and braids, climbing fences and shooting turkeys, but is thrust into a life of dresses and jewels and dancing lessons, none of which Marian is particularly pleased about. Her dark mood changes when she meets a tiny whip of a girl called Robin Hood. Robin is fierce and brave, and wants more than anything to become a knight, regardless of her gender. Together they explore the city, becoming fast friends along the way.
As time passes, their friendship into something bigger and scarier and far more wonderful. But then Marian's father is killed in service to the king and she catches the king's eye.
Can Robin save her one more? Or will Marian discover how to save herself?
†Keeping Score by Sara Rider (11/7):
From Sara Rider, a fresh new voice in contemporary romance, Keeping Score is a fast-paced, sizzling sequel in the Perfect Play series that'll leave everyone needing a cool down…
Professional soccer player Jaime Chen is used to hearing the word "no"—she's just not used to listening to it. Despite her tiny frame, she's won two Olympic medals and earned the title of Assistant Captain of the Seattle Falcons. And when Sport Fitness magazine decides it wants her for the cover of its annual Bodies of Sport issue, she finally has the chance to prove to the world that she truly is a top-class athlete. But when a lingering ankle injury forces the team's physiotherapist to bench her, Jaime's top-ranking dreams start to slip through her fingers.
In his career as a pro sports physiotherapist, Alex Martinez's instincts have never steered him wrong. But he's also never met someone as obstinate and frustrating as the snarky Jaime Chen. With their spot in the playoffs on the line, the Falcons' owner gives him an ultimatum: get Jaime back in the game or kiss his job goodbye. When she skips yet another appointment with him, the only way he can wrangle a diagnosis from the medically-phobic midfielder is to stick to her like a shadow. But getting close to the woman who simultaneously irritates him and turns him on like no other is the last thing he wants to do.
*Last Ride by Chantal Fernando (11/7):
The Wind Dragons MC couple who started it all is back! We met the stars of Chantal Fernando's bestselling series in Dragon's Lair, and now Sin and Faye are ready for more—and with these two, that means more passion, more action, and more of the best kind of trouble.
Sin, president of the Wind Dragons Motorcycle Club, doesn't mind that things have quieted down since he got married—with Faye at his side, he'll never be bored. Plus, they've got their little girl Clover to keep them on their toes. But when new MC brother Talon needs help rooting out a traitor in his old club, Faye's the first to volunteer. She's more determined than ever to get involved and put her law degree to good use, but Sin soon finds himself riding to the rescue. Because he'll kill anybody who touches a hair on Faye's head—if she doesn't get to them first. One way or another, tonight's going to be someone's last ride…
Scattered Ashes by Donna Sarkar (11/8):
A remarkable story of love and loss, Dona Sarkar's latest novel explores the timely subject of cultural diversity and the timeless matters of trust, faith, and grief through the eyes of one extraordinary young woman.
Mars Alexander is the girl who has everything—the right clothes, the perfect boyfriend, the best grades. But when her military father is declared dead, Mars refuses to believe it—and refuses to say goodbye. With no body to bury, she's convinced her father will return from Afghanistan, and she's determined to make him proud. But when she meets the young Middle Eastern instructor of her essay prep class, a door to a whole new world opens.
Zayed Anwar has lived a life Mars can barely imagine, or understand. But as he challenges both her intellect and her emotions, she finds herself making bold new choices, and looking at everything through a new lens. Falling in love is as frightening as it is exciting, until she realizes that Zayed is keeping painful secrets from her—secrets that could shatter her all over again.
†Semi-Scripted by Amanda Heger (11/8):
Marisol Gutierrez has come to Los Angeles with a single goal: win the prestigious grant that will save her family's struggling medical clinic back in Nicaragua. But, when a cute guy invites her to sit in the audience of a hip-but-failing comedy program, Marisol figures she'll get a little entertainment out of her otherwise stress-filled trip.
Evan Abramson thought an internship at "The So Late It's Early Show" would be the start of a long television-writing career, but their ratings are sinking. With every show, his plans seem one step closer to collapse. When a backstage crisis throws him into an onstage encounter with a gorgeous and charming audience member, Evan and Marisol become overnight sensations. And soon their made-for-television romance is the only thing keeping "So Late" from cancellation.
As things heat up onscreen and off, Marisol and Evan are caught between their careers and their growing feelings for one another. Being together in front of the cameras puts Marisol's grant at risk, but keeping their romance offscreen means Evan's show is sure to fail. Together they have to decide whether to stick with the script and save their careers or improvise their way toward a happily ever after.
†Blind Love by Sedonia Guillone (11/9):
After a harrowing seventeen-year separation, Hirata Morimasa leaves his home and secure future to search for his childhood friend, Sho. Blinded by illness when they were children, Sho was sent away, apprenticed to a blind masseur (an anma) to learn his trade, and then disappeared.
Desperate to find the other half of his heart and soul, Hirata willingly sacrifices the prestige and security of his father's dojo to find him. When an anma who looks exactly like Sho crosses his path in front of a gambling parlor one day, the man flatly denies he is Sho. Hirata knows better and is determined to get the truth…and to get back the friend he'd lost. However, even though Hirata knows in his bones this man is his soul mate, Sho has…changed…in ways Hirata could not have prepared for in his wildest imaginings, changes that could continue to keep them apart…forever.
21 Questions by Mason Dixon (11/15):
Kenya Davis's ability to find the perfect employee is unparalleled. Her ability to find the perfect mate? Not so much.
After she takes a chance on speed dating, she finds herself with not one but two chances to find true love. But with her spotty romantic track record, how can she be sure which woman is Miss Right and which is only Miss Right Now?
Simone Bailey works as a bartender at one of the hottest nightclubs in South Beach, has more female attention than she knows what to do with, and spends her spare time following her musical ambitions. Then she meets Kenya Davis. After her initial attempt to charm her way into Kenya's heart fails, she resolves to reach her ultimate destination one question at a time.
†Labyrinth by Alex Beecroft (11/21):
Kikeru, the child of a priestess at the sacred temple of Knossos in ancient Crete, believes that the goddesses are laughing at him. They expect him to choose whether he is a man or a woman, when he's both. They expect him to choose whether to be a husband to a wife, or a celibate priestess in the temple, when all he wants to do is invent things and be with the person he loves.
Unfortunately, that person is Rusa, the handsome ship owner who is most decidedly a man and therefore off-limits no matter what he chooses. And did he mention that the goddesses also expect him to avert war with the Greeks?
The Greeks have an army. Kikeru has his mother, Maja, who is pressuring him to give her grandchildren; Jadikira, Rusa's pregnant daughter; and superstitious Rusa, who is terrified of what the goddesses will think of him being in love with one of their chosen ones.
It's a tall order to save Crete from conquest, win his love, and keep both halves of himself. Luckily, at least the daemons are on his side.
One Mistletoe Wish by A.C. Arthur (11/22):
Everything schoolteacher Morgan Hill loves is in her hometown of Temptation, Virginia—her twins, her students and the charming community center where she's staging their holiday play. But now the building's new owner, Grayson Taylor, is putting sexy visions into Morgan's head, making the young widow long for a future even Santa couldn't deliver.
As the oldest of sextuplets, Gray grew up in the media spotlight. His family's fame once helped Temptation thrive, but drove his parents apart. Coming back is just a bittersweet necessity until he meets petite firecracker Morgan. Somehow she gets the handsome tech guru to forget about big business in favor of small-town delights…and steamy winter nights. It's a life he never knew he wanted, but can he put his past aside to turn a festive fling into the sweetest forever?
December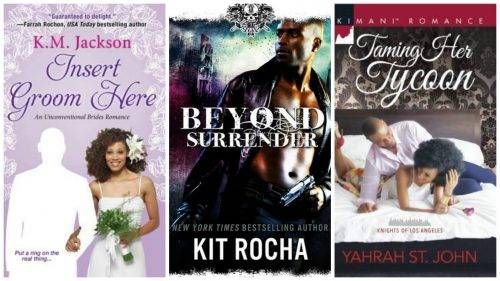 A Champion's Heart by Piper Huguley (12/6):
1935. Champion Bates left poky old Winslow, Georgia when he was seventeen years old. He had promised to elope with his childhood sweetheart, but pressured by other influences, he took an earlier train leaving his Delie behind. The pain at leaving her behind has tormented him for the seven years he fought as a ham and egg boxer, trying to make himself worthy of her. He had no chance for the big time until now. He has a fight with a contender boxer–a white man. However, he has been told more fighting will possibly blind him.
Back in Winslow, Cordelia "Delie" Bledsoe is out of luck. A teacher in the local school, she has the care of several children who have been abandoned by their parents. She's offered $200 to take the children out of Georgia. She wants to take them to her family in Pittsburgh to live on a family farm, but Champion Bates shows up, insistent on helping her. She does not want to trust her old love, but has little choice.
Champion wants to redeem himself with his former sweetheart and doesn't expect much, but the hair and eyes of one of Delie's young children tugs at his heart. In this story of sacrifice, Champ and Delie struggle to learn about love and both must grow A Champion's Heart.
All He Wants for Christmas by Elle Wright (12/6):
Morgan Smith is more than ready to settle down with the love of his life. He fought hard for Syd, and just thinking about calling her "Mrs. Smith" . . . man, he'd happily elope right now. But his bride wants a Christmas wedding, and he's not going to disappoint her. Nothing will stop him from meeting her at the end of that aisle-until one night changes everything.
Sydney Williams' world could not be more perfect: an amazing man, a beautiful daughter, and soon the wedding of her dreams. But a heart-stopping message in the middle of the night quickly turns her blue skies stormy. Now Morgan's in danger and the only Christmas miracle Syd wants is to hear his voice again . . .
Bad Boy by Elliot Wake (12/6):
Vlog star Renard Grant has nothing to prove: he's got a pretty face, chiseled body, and two million adoring video subscribers. Plus the scars on his chest and a prescription for testosterone. Because Ren is transgender: assigned female at birth, living now as male. He films his transition and shares it bravely with the world; his fans love his honesty and positivity.
But Ren has been living a double life.
Off-camera, he's Cane, the muscle-bound enforcer for social justice vigilante group Black Iris. As Cane, he lets his dark side loose. Hurts those who prey on the disempowered. Indulges in the ugly side of masculinity. And his new partner, Tamsin Baylor, is a girl as rough and relentless as him. Together, they terrorize the trolls into silence.
But when a routine Black Iris job goes south, Ren is put in the crosshairs. Someone is out to ruin his life. He's a bad boy, they say, guilty of what he punishes others for.
Just like every other guy: at heart, he's a monster, too.
Now Ren's got everything to prove. He has to clear his name, and show the world he's a good man. But that requires facing demons he's locked away for years. And it might mean discovering he's not such a good guy after all.
†Dragon Spawn by Eileen Wilks (12/6):
The New York Times bestselling author of Mind Magic returns as FBI agent Lily Yu gets some very bad news…
Lily learns she was right. Tom Weng—a powerful sorcerer allied with the Old One who keeps trying to take over the world—is still alive. But that's not the worst. Weng is a dragon spawn, the product of a botched hatching given a human form in an attempt to keep him from going mad. A failed attempt.
Meanwhile, Lily's husband Rule is facing a Challenge to the death. Then there's the possible reappearance of another sorcerer. But none of that matters when their enemy strikes out of nowhere in the worst way possible. Lily must face a nightmare and return to a place she never wanted to see again. The place where she died…
*The Firebird's Tale by Anya Ow (12/6):
The Firebird's Tale begins with the end of a familiar story: a Prince who never smiled, and by Imperial decree, has to marry the one who managed to make him do so.
Except that it was all an accident, and the Prince would say he didn't actually smile at the thief who dared to rob a Tsar, and the thief was not even a woman—or, as it turns out, even human.
†Beyond Surrender by Kit Rocha (12/13):
She's the heart of O'Kane liquor.
He's the brains of the revolution.
They're facing a war that could end their world. Again.
*After the Wedding by Courtney Milan (12/14):
Adrian Hunter has concealed his identity and posed as a servant to assist his powerful uncle. He's on the verge of obtaining the information he needs when circumstances spiral out of his control. He's caught alone with a woman he scarcely knows. When they're discovered in this compromising circumstance, he's forced to marry her at gunpoint. Luckily, his uncle should be able to obtain an annulment. All Adrian has to do is complete his mission…and not consummate the marriage, no matter how enticing the bride may be.
Lady Camilla Worth has never expected much out of life—not since her father was convicted of treason and she was passed from family to family. A marriage, no matter how unfortunate the circumstances under which it was contracted, should mean stability. It's unfortunate that her groom doesn't agree. But Camilla has made the best of worse circumstances. She is determined to make her marriage work. All she has to do is seduce her reluctant husband.
Taming Her Tycoon by Yahrah St. John (12/20):
In high school, Naomi Brooks had a major crush on Lucius Knight—much like every other girl. So it's oh-so-satisfying to have the sexy corporate raider eager to buy her organic-products company years later. This man doesn't know how to lose. And he's making it clear that he wants Naomi's business as well as her body…
Even when Naomi was a rough-and-tumble tomboy, Lucius was drawn to her. Now that she's bold, sexy and confident, she's even more alluring. He's willing to play dirty to convince her that a liaison can be mutually beneficial in and out of the bedroom. But that gamble, and an explosive family secret, might cost him the only conquest that truly matters: her heart.
Insert Groom Here by K.M. Jackson (12/27):
Tired white lace, rote promises, same-old ceremonies—some brides have no time for that. They'll break the rules, turn tradition into straight-up scandal—and improvise as much as it takes to turn their wildest wedding dreams into real love…
Eva Ward has won a lavish wedding on the nation's hottest morning show and can't wait to kick off her happily-ever-after in style. Too bad her fiancé backs out on-air—and cameraman Aidan Walker makes sure her private meltdown goes viral, down to the last couch-kicking moment. The only way Eva can save face and keep her perfect nuptial plans on track is to star in a new "find-a-groom" reality segment. But finding Mr. Right in one month means ignoring her handsome new producer—none other than Aidan himself—and getting their instant, exasperating attraction out of her system…
Eva soon finds there's a lot more to Aidan than freewheeling charm. But one glimpse of his caring side can't make up for off-camera politics, Aidan's own secrets—or Eva's fear that they're too different to ever trust each other. So it's time for her to flip this script, write twists no one will see coming—and risk her heart to get the real thing…
January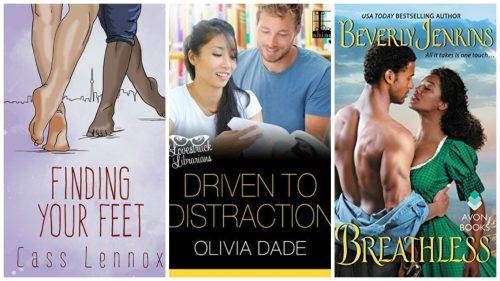 Only for You by Jacquelin Thomas (1/1):
Somewhere deep inside, Jordin DuGrandpre has always been waiting for Ethan Holbrooke to come back to Charleston. He moved away as a teen, breaking all contact—and her young heart. Back then, she had no idea how difficult his family life was. Now she wants to heal the hurt behind his successful, sexy exterior, but Ethan is an expert at keeping people out. Even the one woman he truly wants.
Jordin's the only part of Ethan's old life that he hasn't rejected. He left and made a fortune on his own terms, yet still feels that he doesn't deserve her. Hiding his emotions from the gorgeous attorney is impossible once desire gives way to molten kisses. But he'll have to face his past to make room for the healing passion she offers, and the love they've both been yearning for…
Silver Screen Romance by AlTonya Washington (1/1):
Although they've never met, Davia Sands knows all about Kale Asante's reputation for doing whatever it takes to close a deal. Now a mysterious inheritance is about to turn the longtime business rivals into reluctant partners. The only thing more combustible than their fiercely competitive spirits is the sizzling attraction that ignites the minute Davia lays eyes on the irresistible industrialist.
Snapping up unique properties has made Kale a superstar in the world of international development. But he's driven by a sense of fairness when he and Davia discover that only one of them is the rightful owner of the Iowa movie theater they both covet. As they search for answers in the small town's quaint past, severe wintry conditions trap Kale and Davia in close quarters. Will giving in to their big-screen fantasies lead to real heartbreak? Or culminate in a lifetime of pleasure?
†Getting Inside by Serena Bell (1/3):
In the kickoff to Serena Bell's sexy new football romance series, the heat between a female coach and a cocky linebacker turns the Seattle Grizzlies locker room upside down.
Iona: There's nothing like the rush of going head-to-head with the boys. Football is my life, and I got my new job with the Seattle Grizzlies because I know how to play rough. But as a woman in a man's game, I can't afford any distractions—like panty-melting tabloid darling Ty Williams, my star linebacker. I've stared down plenty of good-looking players without losing my cool . . . and yet something about Ty's intense gaze burns straight to my core.
Ty: Despite what they say in the press, I save my best moves for game day. The Grizzlies aren't just my teammates, they're my brothers—no way am I going to let some new coach shake up our defense. But Iona Thomas isn't just some coach. It's so tough to keep my head in the game when I'd rather be in bed with her. She may take charge at practice, but if I had her in my arms, I'd be choosing the plays. I just need to figure out what makes her tick—and what makes her want to break the rules.
†Wanted, a Gentleman by K.J. Charles (1/9):
WANTED, A GENTLEMAN
Or, Virtue Over-Rated
the grand romance of
Mr. Martin St. Vincent . . . a Merchant with a Mission, also a Problem
Mr. Theodore Swann . . . a humble Scribbler and Advertiser for Love
Act the First:
the offices of the Matrimonial Advertiser, London
where Lonely Hearts may seek one another for the cost of a shilling
Act the Second:
a Pursuit to Gretna Green (or thereabouts)
featuring
a speedy Carriage
sundry rustic Inns
a private Bed-chamber
***
In the course of which are presented
Romance, Revenge, and Redemption
Deceptions, Discoveries, and Desires
the particulars of which are too numerous to impart
†Finding Your Feet by Cass Lennox (1/16):
While on holiday in Toronto, Evie Whitmore planned to sightsee and meet other asexuals, not audition for a dance competition. Now she's representing Toronto's newest queer dance studio, despite never having danced before. Not only does she have to spend hours learning her routine, she has to do it with one of the grumpiest men she's ever met. Tyler turns out to be more than a dedicated dancer, though—he might be the kind of man who can sweep her off her feet, literally and figuratively.
Tyler Davis has spent the last year recovering from an emotionally abusive relationship. So he doesn't need to be pushed into a rushed routine for a dumb competition. Ticking major representation boxes for being trans and biracial isn't why he went into dance. But Evie turns out to be a dream student. In fact, she helps him remember just how good partnering can be, in all senses of the word. Teaching her the routine, however, raises ghosts for him, ones he's not sure he can handle.
Plans change, and people change with them. Learning a few steps is one thing; learning to trust again is another entirely.
†Driven to Distraction by Olivia Dade (1/17):
IF THE BOOKMOBILE'S ROCKING . . .
Constance Chen is not the demure kind of librarian. Sure, her high-horsepower ride is Big Bertha the Bookmobile, but Con swears a blue streak, does her own home improvement, and wears steel-toed boots. She has a tight circle of friends, a demanding, beloved sprawl of a Chinese-American family, and a strict hookups-only policy when it comes to men. Her life is just how she wants it. Except for one maddeningly sexy footnote.
Sam Wolcott, her friend's baby brother and the library's IT star, has been throwing sparks with Con since he moved to town. To everybody else, he's a thoughtful, sensitive sweetheart. To Con, he's a cantankerous pedant, because if they don't fight nonstop their clothes will spontaneously combust. Sam needs a commitment Con won't—can't—give. And neither of them will chance their hard-won bonds for pure lust.
Too bad Con and Sam have a whole week in a very tiny, very private space to sustain their dumb arguments. Alone. What happens in the Bookmobile might take their resistance right out of circulation . . .
Breathless by Beverly Jenkins (1/31):
A strong-willed beauty finds herself in the arms of the handsome drifter from her past, in this second book in the sizzling series set in the Old West, from USA Today Bestselling Author Beverly Jenkins
As manager of one of the finest hotels in Arizona Territory, Portia Carmichael has respect and stability—qualities sorely missing from her harsh childhood. She refuses to jeopardize that by hitching herself to the wrong man. Suitors are plentiful, but none of them has ever looked quite as tempting as the family friend who just rode into town…and none has looked at her with such intensity and heat.
Duchess. That's the nickname Kent Randolph gave Portia when she was a young girl. Now she's a stunning, intelligent woman—and Kent has learned his share of hard lessons. After drifting through the West, he's learned the value of a place to settle down, and in Portia's arms he's found that and more. But convincing her to trust him with her heart, not just her passion, will be the greatest challenge he's known—and one he intends to win…
†Call to Honor by Tawny Weber (1/31):
The Poseidon team are hard-bodied, fiercely competitive navy SEALs. But when a sensitive mission goes disastrously wrong, three of the team's finest will have to trust their hearts and instincts to uncover the truth…
"No man left behind" is inscribed in the DNA of every SEAL and Lieutenant Diego Torres is no exception. But with a team member killed—and the body missing—Diego's honor is sorely tested. Now his career and reputation are on the line, and a traitor is hiding among them. Diego wants answers…and only one woman has them.
Single mom Harper Maclean has two priorities—raising her son Nathan and starting a new life. Her mysterious new neighbor may be impossibly charming, but Diego asks too many questions about her past—and about the father of her child. Questions she fears will reveal her burning attraction for Diego, and ultimately put them all in danger's path.