This content contains affiliate links. When you buy through these links, we may earn an affiliate commission.
If you're looking to add more diverse romances to your TBR pile, here are some great books coming out in the next three months. This is, by no means, a comprehensive list of diverse romances (romances written by PoC or those with a disability and/or featuring characters of color or those with a disability), so definitely comment with some additional recommendations!
This was a big lesson in trying to track down diverse romances, especially from major publishers. To put it plainly, it was a frustrating exercise, as I dug through Goodreads lists and publisher catalogs on Edelweiss.
I'd also love to make this a recurring post. If that's something you'd be interested in seeing, give me a shout here!
May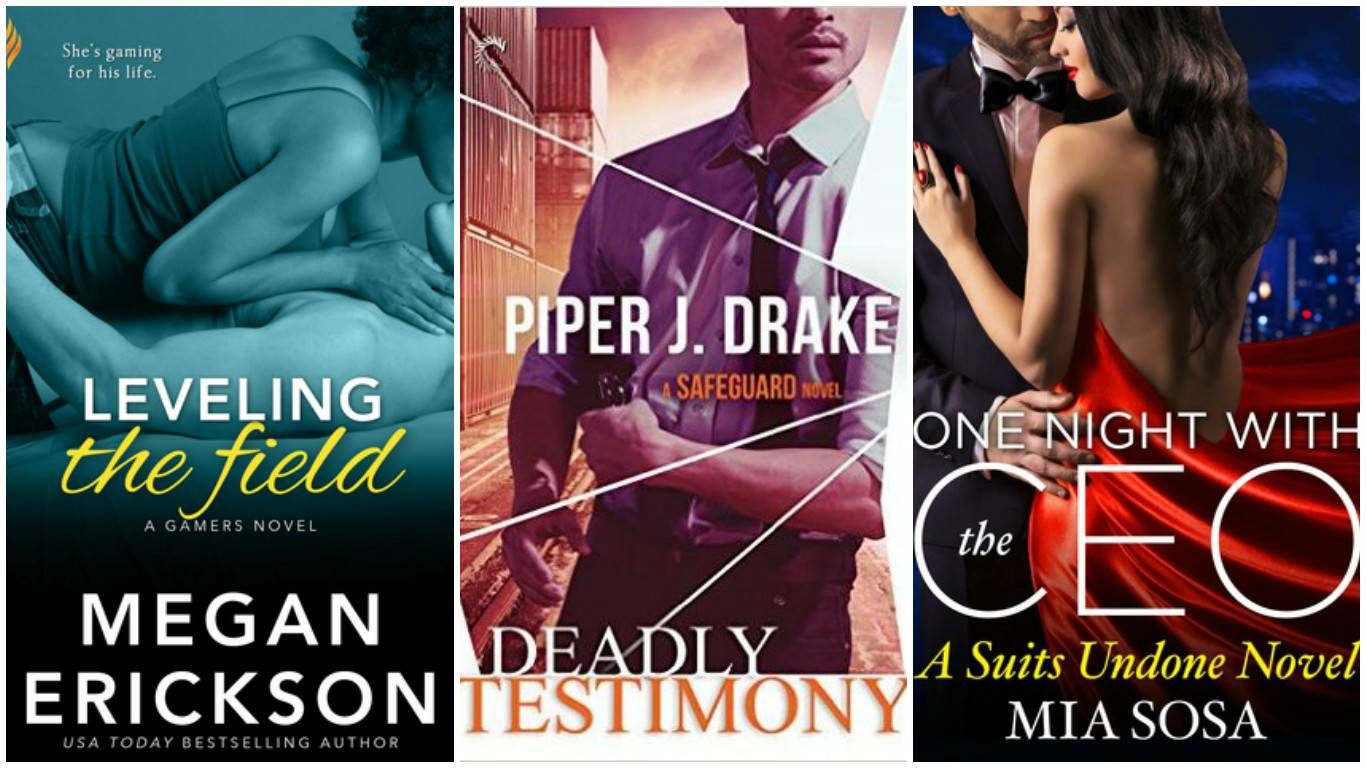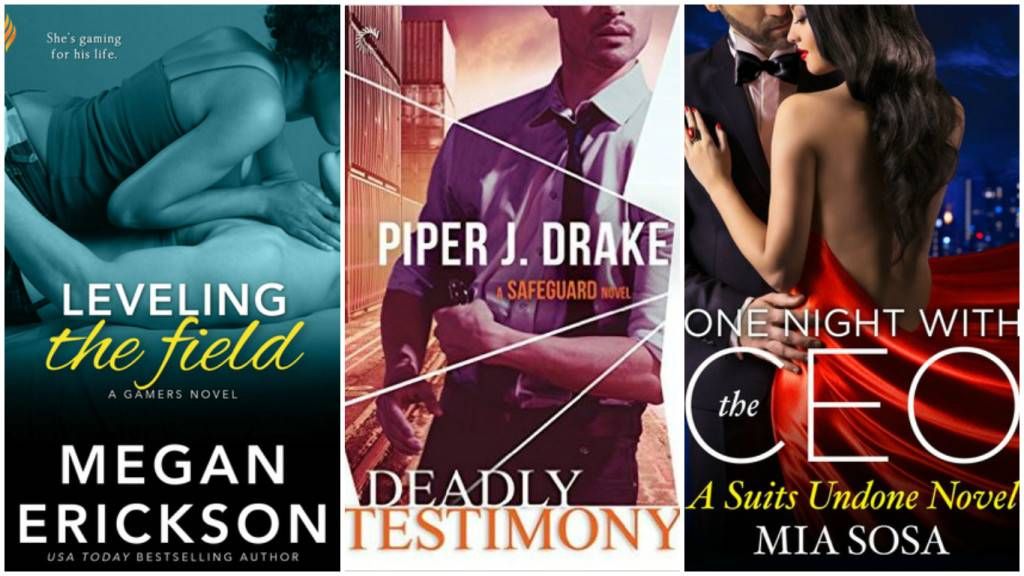 Leveling the Field by Megan Erickson (5/2): Reclusive magazine exec Ethan Talley is furious when his business partner hires a photographer—a gorgeousphotographer who insists on speaking her mind, damn it—to take pictures for an upcoming article. No matter how badly he wants the woman…under him, over him, against the nearest wall…he has reasons for not wanting to be on camera anymore, and his scars are only one of them.
It takes approximately two seconds for Lissa Kingsman to recognize Ethan as the popular YouTube gamer who fell off the planet years ago. But this Ethan is different than the charming man she used to watch, and the crush she had on him then isnothing compared to the way she's lusting after the brooding man he is today. If sex is all he can give her, fine. Why not use that bearskin rug in her studio for something other than a prop? But she's determined to put a chink in his armor, no matter how much he resists.
One Night with the CEO by Mia Sosa (5/3): After some disappointing dates, Karen Ramirez has concluded that great sex is for other people. Especially since medical school won't leave her much time for romance anyway. Then she runs into tall, dark, charming, and ridiculously wealthy Mark Lansing–and quickly reconsiders celibacy. Adding to temptation? Mark will be the best man at her sister's wedding and the nuptial destination is sultry Puerto Rico. Now this trip might just be sensory overload–or the perfect chance for Karen to find the groove she's never had.
For CEO Mark Lansing, his perfect match would be smart, sweet, and funny, with long legs and silky hair the color of dark chocolate. In short, someone a lot like Karen. But Mark's looking to settle down, while a relationship is the last thing on Karen's mind. So Mark proposes a plan: he and Karen will use their weekend in paradise to sizzling advantage–before downshifting to friendship. The only problem? Karen is all Mark can think of when he gets home. Now his most challenging negotiation will be for the one thing money can't buy . . .
So Right by Rebekah Weatherspoon (5/3): First comes love. Then comes…the most ill timed proposal in history?
Kayla Davis never dreamt she'd meet sexy, considerate, and seriously sweet Internet billionaire, Michael Bradbury, but ten months after Michael went from Sugar Daddy to for real boyfriend she can't imagine spending another day without him. Cohabitation is totally working—throw in a puppy or two and Kayla has her happily ever after wrapped up in a perfect little bow.
Until she finds out Michael might have bigger plans for their future, like marriage, kids, and ownership of a professional sports team. Kayla is more than ready to join Michael on this amazing ride through the next chapter of their lives, but first she needs to catch her breath and see if Michael is ready to be a part of a team and not just the boss.
Deadly Testimony by Piper J. Drake (5/9): The stakes have never been higher as an elite team member must outwit a dangerous killer and save the man she's sworn to protect. The second installment of the exhilarating Safeguard series from Piper J. Drake.
Kyle Yeun didn't start out bad and he doesn't intend to end his life while on the wrong side of the law, either. His testimony to his former employer's environmental misdeeds has earned him a protection detail compliments of the US government. But due to a dark international conspiracy Kyle was unaware of, his former employers have made ending his life a top priority. Realizing he needs more protection than the US Marshals can provide, he turns to Safeguard after seeing the beautiful, deadly Lizzy Scott in action.
One look at Kyle, and sniper Lizzy Scott knows this isn't going to be an easy protection job. He's arrogant, irritating and almost irresistible. Instead of being put off by her hardened attitude, Kyle seems to thrive off the challenge. And she's slowly giving in to his charms.
After narrowly escaping the latest assassination attempt, Lizzy starts taking dangerous risks to keep him safe. But the last thing Kyle wants is another life ruined because of his actions. He found his redemption in Lizzy's arms and he'll risk everything to make sure they both make it out alive. As will she, even if it means walking away from him to keep him safe.
Winning Her Over by Alexa Riley (5/9): Massage therapist Brenna Nakamura is struggling to keep her small business afloat, and she has no time for dating. Besides, the only guys she meets are her clients, and they're off-limits. But her newest client—a devastatingly gorgeous attorney who's in Boston for a two-week trial—tempts her to break some of her rules.
After eight years of nights and weekends chained to his desk, Calvin Wilcox, Jr. is up for partner at his prestigious law firm. But even if Cal kicks ass at his next trial, partnership isn't guaranteed. Some of his colleagues are sticklers for propriety, and getting entangled with a sweet, sexy masseuse is a distraction he can't afford.
But their best intentions soon unravel. Will they risk their dreams to follow their hearts? The jury's still out.
Jae's Assignment by Bernice Layton (5/31): Jae Randall isn't just another pretty face. She's a trained FBI Special Agent who's just been assigned to extract and relocate a witness.
It's a no-brainer. Strictly routine. Until she realizes there's nothing ordinary about this assignment—nor the handsome doctor she's supposed to protect.
After five years under threat of capture, even death, Trevor Grant trusts no one. Least of all the beautiful, statuesque woman who asks him to dance—then informs him she's his contact.
Before he can figure out whether she's legit or part of the shadowy militia who's after him, shots ring out. And Jae's piece-of-cake assignment turns into a bloody, life-or-death race against time to find out who has betrayed them—and a losing battle to resist their electric attraction.
Nacho Figueras Presents: High Season by Jessica Whitman (5/31): Georgia never wanted to be a jetsetter. A plain old country vet was fine for her. But one distress call from her best friend and the next thing she knows she's neck deep in the world of polo's most elite international players–complete with designer dresses, fine champagne and some of the most gorgeous thoroughbreds she's ever seen. Some of the most gorgeous men too…
Alejandro Del Campo needs his team to win the season's biggest polo tournament or else he's not sure how much longer they're going to be in business. What he doesn't need is some sassy new vet telling him how to run his business–and distracting him at every turn. But as they come closer and closer to the championship match, it soon becomes clear that Alejandro wants to win Georgia just as much as the tourney trophy. But can he ever convince her his world is where she truly belongs?
June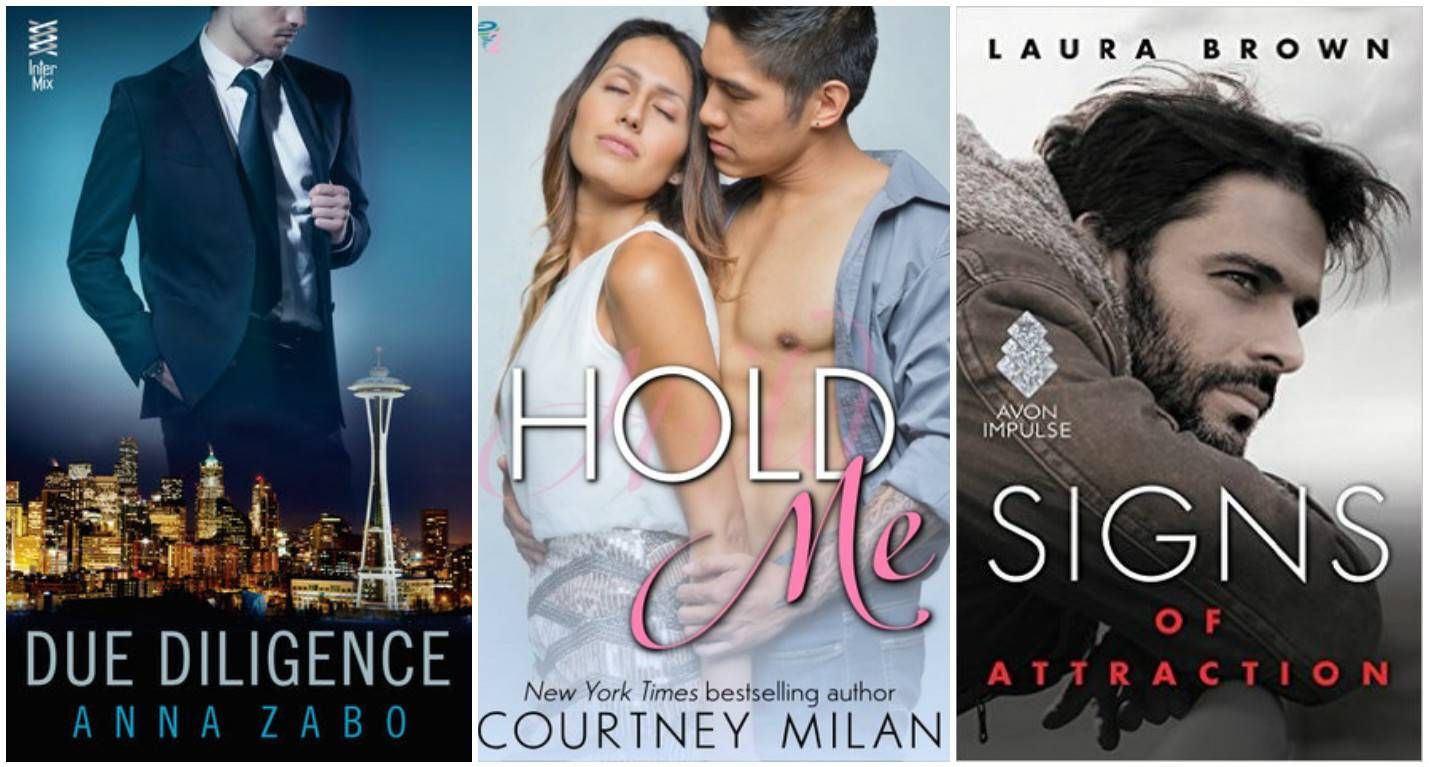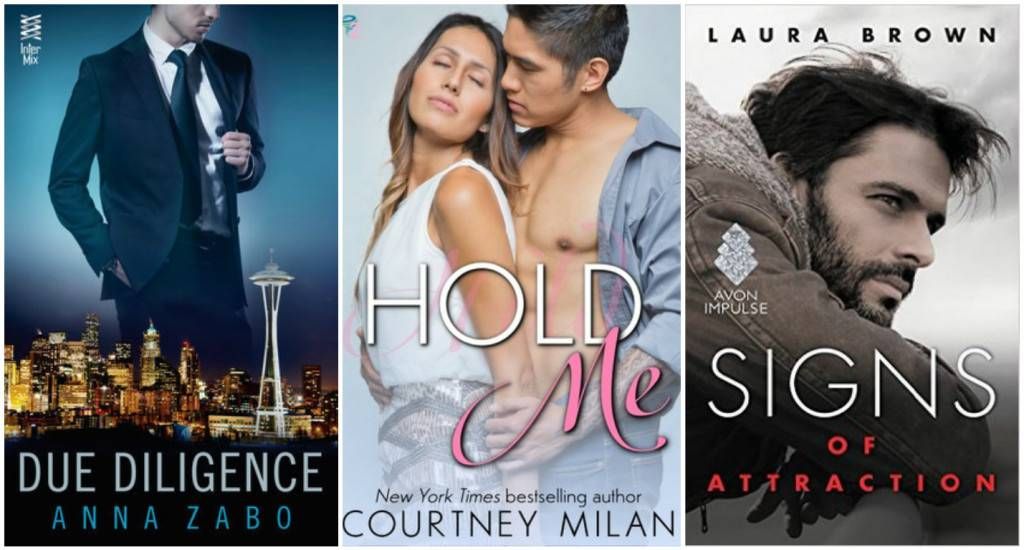 Damned if You Do by Marie Sexton (6/14): Soul acquisition is a drag, but if Abaddon doesn't catch up on his quota, he could be demoted to scooping poop for the Hounds of Hell. With a deadline hanging over him, he heads for the Bible Belt, looking for the perfect combination of sweetness and challenge.
Seth is a blind musician, part of a traveling tent revival. He's cute, mystically talented, and quotes the Bible at every turn. His soul is pure enough to fill Abaddon's quota for months to come, and Abaddon is determined to claim it.
The problem? There's the revival foreman who watches Abaddon's every move. Then there's the mystery of Seth's many unusual talents. Lastly, there's Abaddon himself. He's beginning to like Seth a bit too much. Maybe Seth deserves something better than damnation.
But Hell's agenda isn't negotiable, and time is running out. If Abaddon doesn't play his cards right, he could condemn both of them to the worst fate of all—an eternity apart.
Signs of Attraction by Laura Brown (6/14): Do you know what hearing loss sounds like? I do. All my life I've tried to be like you. I've failed. So I keep it hidden.
But on the day my world crashed down around me, Reed was there. He showed me just how loud and vibrant silence can be, even when I struggled to understand. He's unlike anyone I've ever known. His soulful eyes and strong hands pulled me in before I knew what was happening.
And as I saw those hands sign, felt them sparking on me, I knew: imperfect could be perfect. Reed makes me feel things I've never felt. It's exciting . . . and terrifying. Because he sees me like no one else has, and I'm afraid of what he'll find if he looks too closely.
The only thing that scares me more than being with him? Letting him go.
Due Diligence by Anna Zabo (6/21): After Fazil Kurt breaks up with his girlfriend, a business trip to Seattle offers some much-needed time away. Sent by S.R. Anderson Consulting, Fazil is there to help audit Singularity Storage, a company they are trying to save. His first discovery is intriguing to say the least: One of Singularity's engineers is Todd Douglas, Fazil's first love.
He knows better than to get personally involved on a job like this. Back in high school, Todd broke Fazil's heart more times than he could count, but both men have grown so much since then—and Fazil never could say no to Todd…
Hold Me by Courtney Milan (6/21): Eighteen months ago, Maria Lopez felt an unexpected spark with Jay, a hot, tattooed, motorcycle-riding bad boy who checked off every item on her fantasy list. But "too good to be true" never ends well. So when he asked for her number, she walked away.
When she runs into him again, she discovers that Jay is a different kind of trouble than she's imagined. He's a demanding, driven genius, and once he's set his sights on something, he does not give up. Now that their paths have crossed once more, he's not going to let her get away until he knows exactly what's on her fantasy list…and he figures out how to make her embrace it.
July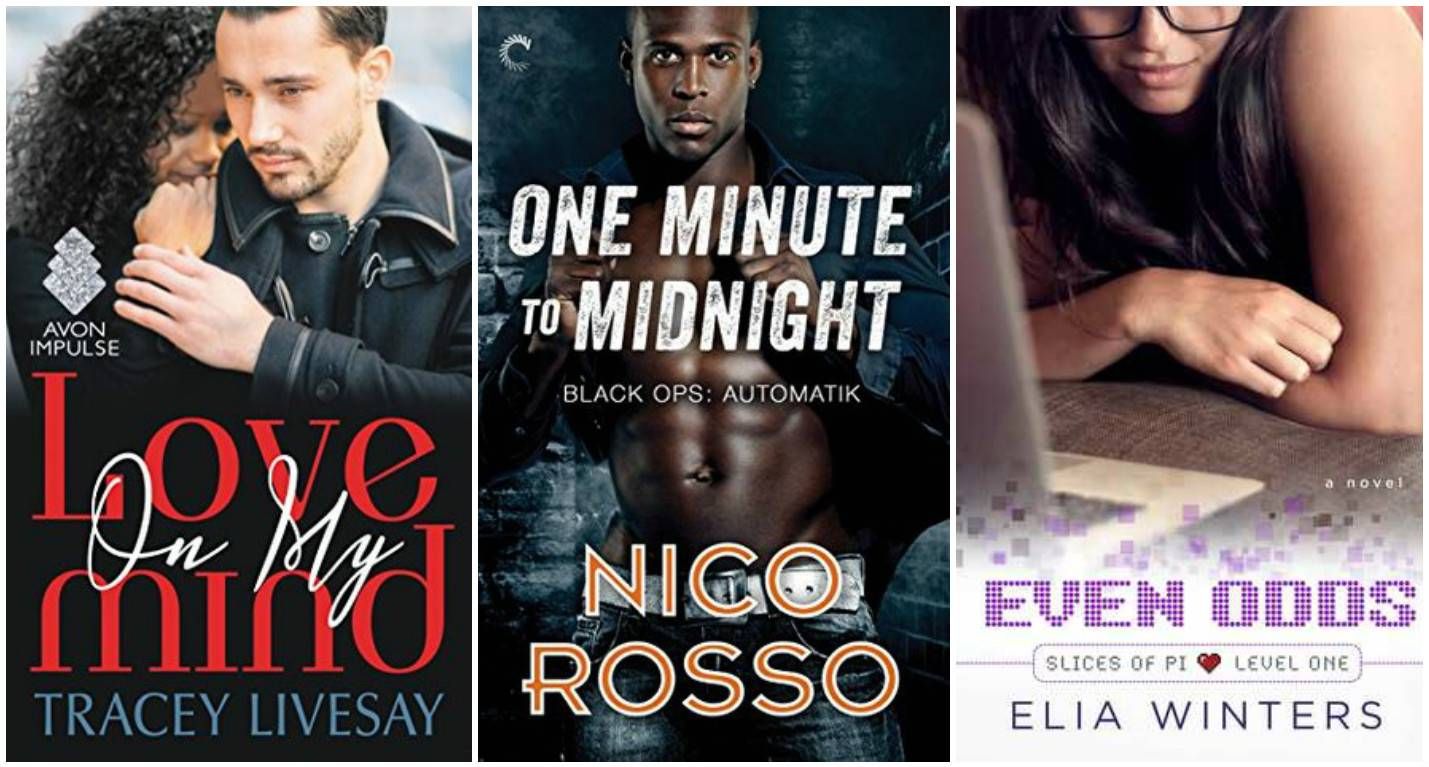 Second Chance Seduction by Monica Richardson (7/1): Loving and marrying Savannah Carrington came naturally to Edward Talbot. Thanks to his political ambitions, losing his stunning wife was all too easy, as well. Co-parenting their young daughter has been the silver lining in their divorce. Then Savannah surprisingly accepts Edward's invitation to visit his family's Bahamian bed-and-breakfast, and the sultry tropical breezes begin to rekindle their deep, passionate connection.
He's always been the man of her dreams—sexy, confident and charismatic. Savannah and little Chloe just needed more than Edward could give. With a successful new career in fashion design, she's ready to move overseas. Yet from the Caribbean to London, Edward is in hot pursuit, reminding her how good they can be together. The stakes are higher than ever. And it may take the threat of losing everything to see just how wonderful love's rewards can truly be…
Even Odds by Elia Winters (7/4): As a design manager at PI Games, Isabel Suarez is no stranger to the struggles of being a woman in a male-dominated industry. But when her team attends a gaming convention on the other side of the country, she figures there's no harm in putting aside her professional demeanor for one weekend to participate in a risqué scavenger hunt. Why shouldn't she let loose and have a little fun?
A careless romp soon turns into more, however, when Isabel ends up having a fling with Caleb Portland, an artist and animator, without knowing he has just been hired to partner with her at her company—and Caleb can't bring himself to tell her. When they end up coworkers a few weeks later, they need to find a way to work together and keep things strictly professional. Caleb doesn't want to take on a relationship and risk failure. Isabel doesn't want to risk ruining the professional reputation she's worked so hard to develop. But when faced with the undeniable sizzling chemistry between them, will either of them be able to resist temptation?
Love on My Mind by Tracey Livesay (7/12): Successful PR executive Chelsea Grant is one assignment away from making partner at her firm and nothing will stand in her way. Her big break? Turn a reclusive computer genius into a media darling in time for his new product launch. He may have been dubbed the "sexiest geek alive" but he has no patience for the press—and it shows. Piece of cake, right? Only problem is… his company doesn't want him to know they hired her.
After a disastrous product launch two years ago, tech CEO Adam Bennett knows the success of his new device depends on the media's support. When a twist of fate brings the beautiful PR specialist to his door, Adam hires Chelsea to help turn his image around. Their attraction is undeniable and the more time they spend together, the harder it becomes to keep things professional.
But when Adam discovers Chelsea's deception, will she risk everything for her career or is love the real thing on her mind?
One Minute to Midnight by Nico Rosso (7/18): Former navy SEAL Ben Jackson knows that sexy "Mary Long" is nothing but a cover; that beneath the stylish clothes and flirty smile is a stone cold super-soldier no one ever gets close to. Until her kiss hits him like one of her sniper rounds. But Morris Flats is no place for a hookup—menace hums through the town, and the more the two operators keep pushing for answers, the more deadly the current seems to run.
For former Special Forces sniper Mary Kuri, flirting with her muscular teammate feels like playing with fire. It's hard to tell where the cover ends and the real feelings begin. What she does know is they can't afford to lose focus. Their mission is to gather evidence, and with the gunrunners watching their every move, a single mistake could prove fatal.
It's two against the world, and Ben and Mary are about to discover that not only do the lives of innocent people hang in the balance, but they're also fighting to save the rare connection they've found with each other.