This content contains affiliate links. When you buy through these links, we may earn an affiliate commission.
The Diverse Mystery and Thrillers series highlights recent and upcoming crime books (mystery, thrillers, suspense, true crime) that are written by authors of color, LGBTQ+ authors, and/or marginalized voices.
Winter has finally stopped torturing the U.S. and it's time to grab our crime novels and sit in the garden or play the don't-drop-the-thriller-in-the-pool game. Once again, there is definitely a great read on this list for all reading tastes, including YA, PI, historical, short stories, crime romance, and even a delightful cozy series with a baby elephant!
Great Historical Mystery!
A Necessary Evil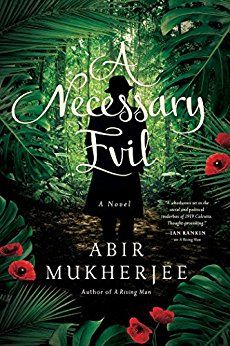 (Sam Wyndham #2) by Abir Mukherjee: Sam Wyndham is a former Scotland Yard detective who is now working as a Captain in British ruled Calcutta (he's brought along his opium addiction and PTSD from WWI), and Benerjee is one of the only Indian Sergeants. Traveling from Calcutta to Sambalpore, Wyndham and Banerjee try to solve the murder of a Prince but find it a difficult task due to politics and the whole "they're not wanted there" thing. A great read for fans of historical fiction, and while the first in the series fit more for cozy mystery fans (because of less violence) than this one, if you're looking for a read where the violence isn't towards women, here ya go. It also satisfies the itch for good-old-fashioned-detective-work-gets-the-killer mysteries. I'm looking forward to more from this series.
Awesome Series for Veronica Mars Fans!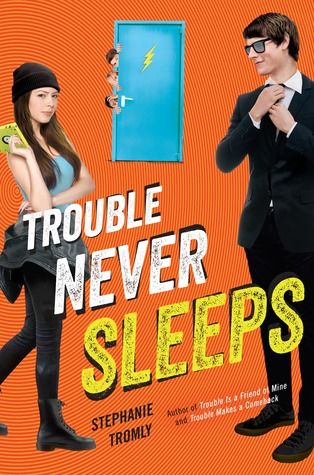 Trouble Never Sleeps (Trouble #3) by Stephanie Tromly: This is the conclusion to the Trouble series—and yet I hope with all my being it isn't the last book forever, because I love this series. If you haven't read this series, you should really start at the beginning with Trouble is a Friend of Mine (especially if you loved the banter in VM and the annoying/charming Logan). If you've been waiting for this third book in the series, read on—or just go read the book! It totally satisfied everything for me of why I've been along for this ride where Digby has been trying to solve the mystery of his sister's kidnapping, dragging Zoe into mostly ill-advised situations, while they've also been trying to work out their own feelings and relationship. I ended this book feeling swoony, and happy, AND also wanting more. So go buy this book so publishing will get the hint and I can have more Zoe and Digby and their perfect banter.
Mean Girls + First Love + Whodunnit + A Bit of a Horror Movie Body Count!
White Rabbit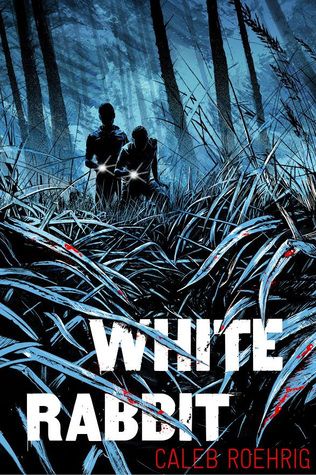 by Caleb Roehrig: Rufus Holt is having a hard time: he still hasn't gotten over his ex-boyfriend, his dad is a terrible person, his mom is struggling to pay the bills, and his half-sister needs his help to prove she isn't a murderer. Trying to solve a murder is hard enough as a teen that has no training in sleuthing, but it's even harder to do with your ex-boyfriend (whom you're clearly not over) and for your sister (who isn't very nice and comes from the family that pretends you don't exist because they're rich and you're not). But Rufus has to help because his sister dangles the carrot of money in front of him, which he needs to help his mom. And so did Rufus's sister murder her boyfriend and now she's playing Rufus? Or did someone else kill Fox? Either way, Rufus is gonna be kicking a hornet's nest when he starts investigating…A good mystery with a horrorish feeling, that has a great main character to follow as he struggles through family, relationship, and anger issues.
Series With an Evolving PI I Love!
What You Want To See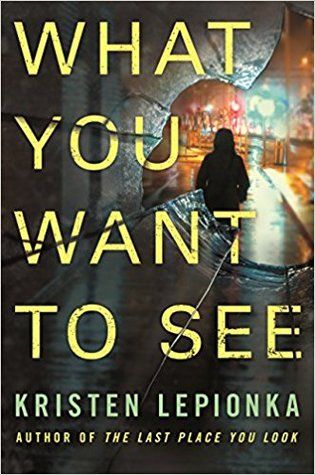 by (Roxane Weary #2) by Kristen Lepionka: This is one of those PI series where I immediately became attached to the main character and I am really enjoying watching her grow (along with solve mysteries). Roxane Weary was a hot mess in the first book, The Last Place You Look, as she dealt with her father's death, her family, a toxic relationship with an ex-girlfriend, and slept with a guy who was just a bad idea. She's also excelled at pissing off cops left and right. Now Weary is back with a new case—still stubborn and determined when it comes to solving it, but she's also working on her relationships and finding ways to struggle less in a way that is both very real and very hopeful amongst all the darkness in the world. A simple case of "is my fiancée cheating on me" turns very complicated quickly, and Weary chooses once again to listen to her intuition over all the advice of police, family, and friends. I would 100% hire Weary, because at the end of the day I know she'd at the very least always be in my corner.
The Craft Meets Veronica Mars Is As Awesome As It Sounds!
Undead Girl Gang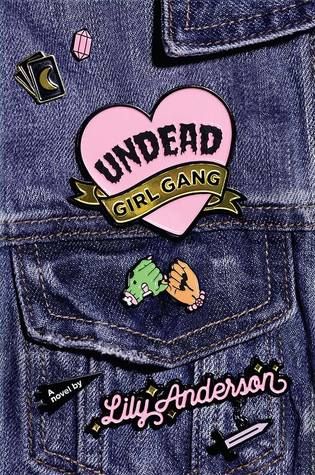 by Lily Anderson: Mila Flores is naturally having a hard time since her best friend's death. The problem is that she's certain Riley didn't take her own life, but no one believes Mila. Instead, they think she's refusing to accept her best friend's death. But Mila is head-strong and won't let it go, so she conjures up a spell in hopes of bringing back Riley to find out what really happened. And that's when things really take a turn because Mila isn't an experienced Wiccan, and not only does she bring Riley back but she also brings back two recently dead girls who she really didn't like. And they're all going to be around for seven days until the spell ends. Hopefully they can all work out their issues and come together to solve who exactly murdered them…A fun, smart, and excellent read with a great lead that lives up to its title and comp.
For Fans of Noir, Action, and High Body Counts: ¡Bienvenidos A Miami!

Blackout
(Pete Fernandez mystery #4) by Alex Segura: Pete Fernandez has gone from hot-mess to borderline hot-mess—personal relationships are still not his forté. His forté, however, is managing to be the bullseye for trouble and solving crimes. He may have moved to NYC to get away from everything in Miami, but two cases have brought him back home. In high school he was the last witness to see a classmate who disappeared. Years later he discovered her body. Now, while trying to find a politician's son, he's going to find himself back on the disappearance and murder of his classmate, which has always haunted him. And he's going to learn more than he probably ever cared to about a local cult.
Dark Nonfiction About A Brazilian Hitman
The Name of Death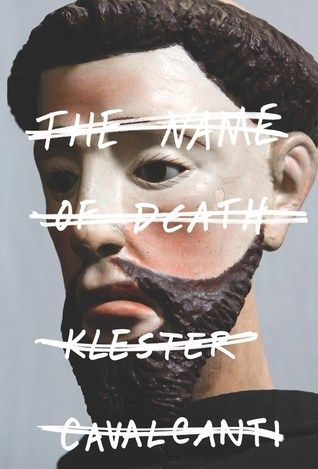 by Kléster Cavalcanti, Nicholas Caistor (translator): This is for people who like dark crime reads, because I'll admit I felt sick by the end of it. This is not a book about a psychopath who wanted to kill people, so he became a hitman. Instead, it's about a teen boy living in a village in the Amazon in Brazil who doesn't understand electricity because he's never seen it. A teen boy who looks up to his uncle, unaware that his uncle is a terrible person. The book takes you into Julio Santana's life, as he reported it to journalist Klester Cavalcanti, from his first kill at seventeen—for his uncle—to his time in the military fighting communists. Towards the end of the book, Santana pulls out the book where he kept the information on all of his kills and some of the stories of specific murders are revealed, from how his wife discovered what he really did to make money to an accidental murder and the time he was arrested. While Santana looks back with regret, wishing he'd gone a different route—and still hopes to be forgiven by God—it is impossible not to think of all the victims and how easy the choice is to not kill someone. It was sad, interesting, and awful to see the reasons people choose to hire a hitman, and the way people move the line of what is right or wrong to fit their greed and agenda. (I could have done with much less pages of male gaze losing-my-virginity story at the beginning.)
A Great, Impactful Read
Monday's Not Coming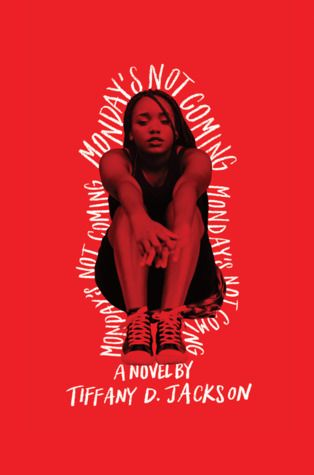 by Tiffany D. Jackson: Claudia is worried about her best friend Monday Charles. Junior high has just started and Monday isn't there. Claudia and her are inseparable and she can't imagine going through her school days without Monday. But no one else seems as worried as Claudia that Monday isn't around, nor answering the phone…Told in different timelines, you get to know Claudia and Monday as friendship, class, girlhood, abuse, and the secrets we keep even from our best friends are explored.
For Fans of Cults and University Lectures About Science and Religion
Cult X
by Fuminori Nakamura, Kalau Almony (Translator): Toru Narazaki's love interest disappears from his life after making suicidal comments. He follows a PI's lead that she's part of a mysterious religious organization and decides to go find her. As he finds himself deeper in the rabbit hole he discovers a cult, referred to as X, that poses a threat to Japan. The story unfolds with inserted "lectures" that give for example the history of religions and talk in depth about scientific theories.
For Fans of Claws
The Accidental Mistress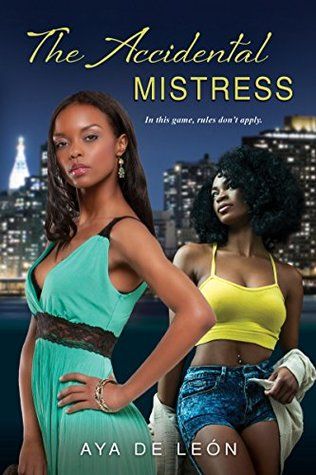 (Justice Hustlers #3) by Aya de León: This is a series that I really enjoy about a group of women running a women's health clinic in New York who rob rich jerks to fund it. It's part heist movie, part crime novel, part romance, and 100% awesome. Each book revolves around the clinic and the women but changes central character. In the third novel we have Trinidadian sisters, mistaken identity, and more vengeance. If you haven't discovered this series yet today is your lucky day. The first in the series is Uptown Thief.
Fun Series for Nancy Drew Fans
Goldie Vance Vol 4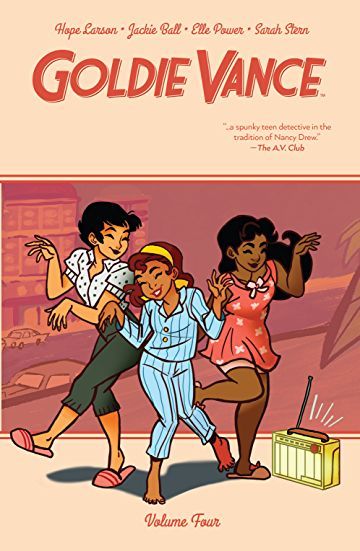 by Jackie Ball, Hope Larson, Elle Power, Sarah Stern, Brittney Williams: This is a delightful series about a teen working in a Florida resort as the valet, but she keeps solving crimes and should really be the in-house detective. Thoroughly enjoyable with lovely retro art, since it's set in the '60s, I highly recommend the entire series, but each volume does have its own contained arc so you wouldn't feel totally lost picking up any volume. Come for the mystery, stay for the drag racing, under water adventure, and astronauts! (I'm a fan of Brittney Williams art from Patsy Walker, A.K.A. Hellcat! Vol. 1, which is what brought me to this series, as she was the artist on the first two volumes and is the cover artist for the third and fourth.)
June Releases
Tiny Short Stories
Tiny Crimes: Very Short Tales of Mystery and Murder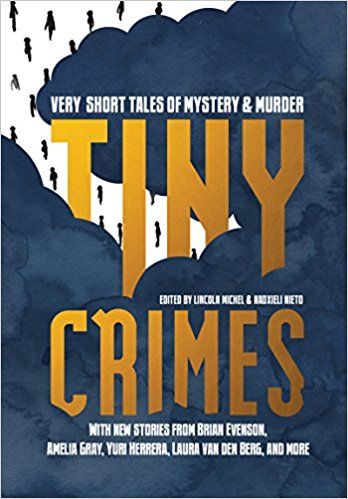 by Lincoln Michel (Editor), Nadxieli Nieto (Editor): This is a great anthology of mini-short stories that are all either mysteries or crimes, so no matter how busy you are you can squeeze in some stories by excellent writers. It's also a perfect way to discover crime writers you may not have read before.
For Vigilante and Cat-and-Mouse Thriller Fans
Death Notice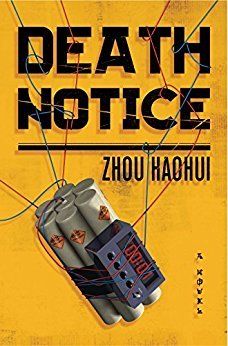 by Zhou Haohui (Author), Zac Haluza (Translator): A perfect cat-and-mouse thriller where Eumenides, a vigilante, is toying with the police as he exacts revenge on those he feels need punishing. The stakes are always high, involving at least one person's life, as the police race to stop Eumenides' vengeance. But he's always a few steps ahead…The perfect balance of mystery, thriller, tension, and twists. The audiobook had a good narrator, Joel De La Fuente, who changed his voice for characters without doing a weird high and low, plus you get the proper pronunciation of names.
Psychological Whydunnit
The Good Son by You-Jeong Jeong: I love stories that start with a character covered in blood and with no memory of what happened, so I was invested from the beginning. Yu-jin wakes up covered in blood and finds his mother dead. He has no idea who is responsible nor what happened. Slowly the novel begins to reveal Yu-jin's struggles with seizures and his relationship with his mother, who still treats him like a child although he's twenty-six. This is a slow-burn psychological thriller with plenty of twists and things to think about. The audiobook narrator, Johnathan McClain, does a good job of putting you in Yu-jin's mind…
For Cozy Mystery Fans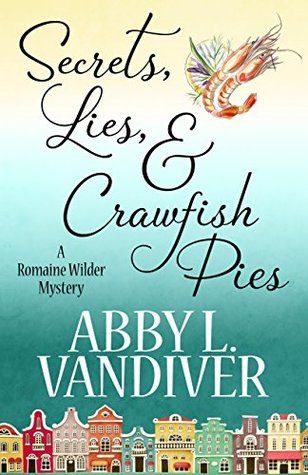 Secrets, Lies, & Crawfish Pies (A Romaine Wilder Mystery #1) by Abby L. Vandiver: Romaine Wilder, a medical-examiner, is saying goodbye to big city life and begrudgingly moving back to her small East Texas hometown with her aunt. Her Auntie Zanne raised her, sticks her nose in everything in a funny zany way, and owns the funeral home where a dead body is found. Yes, dead bodies belong in a funeral home, but not this one. And since Auntie Zanne doesn't trust the Sheriff to solve it properly, she decides her and Wilder are going to solve this murder whether Wilder wants to or not…A good start to a series I'll definitely keep reading.
Sisters—The Holy Kind—Solving Crimes!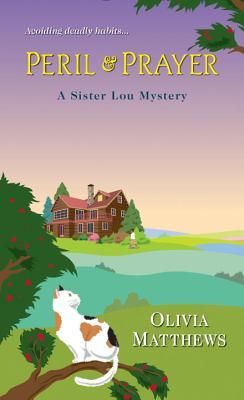 Peril & Prayers (A Sister Lou Mystery #2) by Olivia Matthews: And another cozy mystery, this one starts at the Congregation of the Sisters of St. Hermione of Ephesus's annual retreat. Sister Marianna becomes the prime suspect in the retreat's co-owner's murder. Sister Lou believes in her sister's innocence and thinks this is a frame job, so she calls upon her nephew and reporter Shari Henson for help proving her theory…
For Fans of Elephants!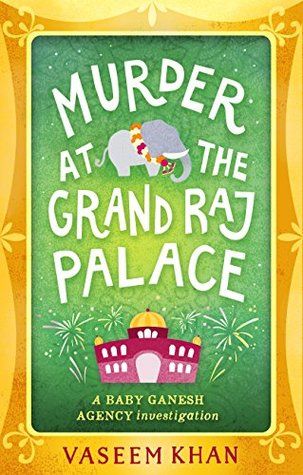 Murder at the Grand Raj Palace (Baby Ganesh Agency Investigation #4) by Vaseem Khan: This is a delightful series about retired Inspector Ashwin Chopra and the baby elephant he inherited which becomes a sidekick in his mystery solving. Basically, this setup is my dream life! In this 4th novel Chopra is called to the Grand Raj Palace Hotel to help solve why an American died after buying an expensive Indian painting…
Let me know your favorite recent mystery & thrillers written by authors of color and/or LGBTQ+ authors, below!