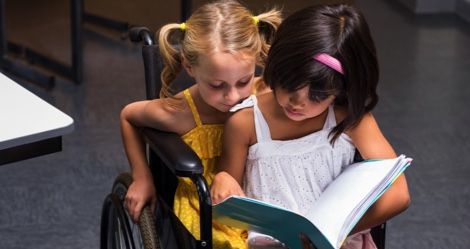 Children's
30 Must-Read Diverse Children's Books From The First Half Of 2019
This content contains affiliate links. When you buy through these links, we may earn an affiliate commission.
Despite the demand for diverse children's books, the publishing industry continues to lag in addressing the diversity gap in their children's book publications. That's why it's so important to highlight the diverse children's books that do manage to be published. These books are inspiring, beautiful, sweet, powerful, daring, subtle, and everything in between. I can't wait to read them to my own little one.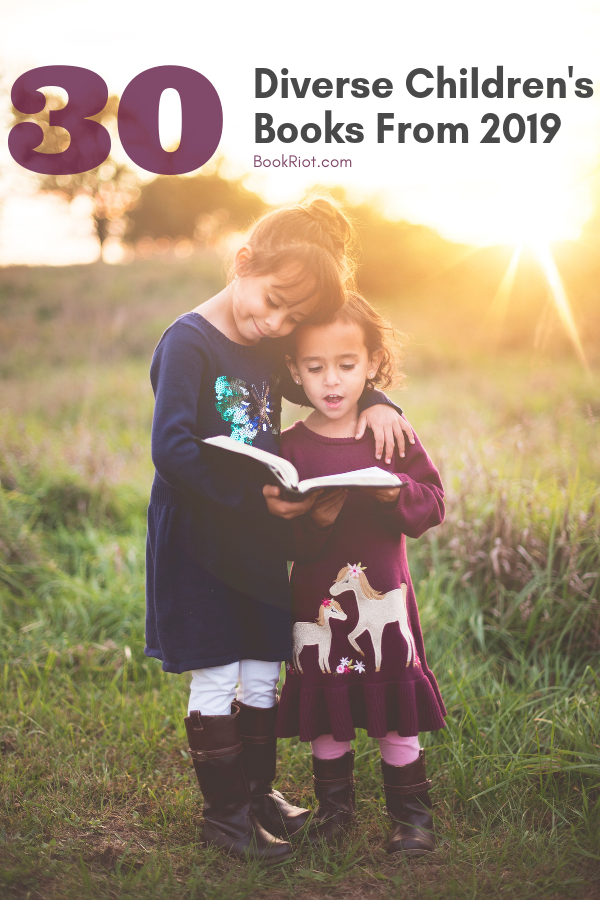 Woke Baby by Mahogany L. Browne, Illustrated by Theodore Taylor III (January 4)
This is the perfect board book for all the liberal babies out there. Imagine it shelved between Feminist Baby and A is for Activist. The author is a poet, and the illustrator a recipient of the John Steptoe Award for New Talent. I can't wait to give this to my own woke baby, so she can point at all the pictures and then eat it.
Superheroes Are Everywhere by Kamala Harris, Illustrated by Mechal Renee Roe (January 8)
Senator Kamala Harris AND superheroes! This picture book serves as both a biography of Senator Harris by exploring the real life superheroes in her life and as an inspiring message to children that they can help make change happen too. All the heart eyes.
If the title is any indication, this is going to be a beautiful and lyrical book. A companion to The Cazuela That the Farm Maiden Stirred, which I've never read but I want to now, it's a playful, bilingual (English and Spanish) reinterpretation of "The House That Jack Built."
A picture book about a groundbreaking librarian? Yes please! I've never heard of Pura Belpré until now, but apparently she was New York's first Puerto Rican librarian, and she supported and championed bilingual literature.
I love both Leonora Carrington's art and her novels. Such wonderfully strange and beautiful work. This would be perfect for anyone wanting to introduce their children to her art, which is so fun and bizarre and I can easily imagine children coming up with their own strange stories to describe what's happening.
Under My Hijab by Hena Khan, Illustrated by Aaliya Jaleel (January 22)
A sweet picture book about all the different ways a little girl's family wears a hijab, and also her relationship with them.
The Girl And The Wolf by Katherena Vermette, Illustrated by Julie Flett (February 5)
Julie Flett is one of my favorite illustrators, and based on the cover illustrations, this looks like it'll be a retelling of "Little Red Riding Hood," though the description only mentions that a little girl lost in the woods receives help from a wolf.
This alphabet board book features awesome women, which is pretty awesome. It's by the same author/illustrator team-up who produced Juno Valentine and the Magical Shoes.
The collage artwork on this cover looks amazing. Though I'm a folklore fiend, I'm mostly unfamiliar with Yiddish/Jewish folklore, which makes this even more interesting to me.
Lubna and Pebble By Wendy Meddour, Illustrated by Daniel Egnéus (March 5)
A timely book about being a refugee. I actually teared up reading the few pages Amazon provides in its preview. A pebble is Lubna's best friend. *sniffle sniffle* I'm betting this one will win some awards.
Another by Christian Robinson (March 5)
The simple, geometric artwork looks adorable, and no wonder since it's coming from the award-winning Christian Robinson, who is best known for his artwork in Last Stop on Market Street. Another is the first book he's authored.
I know I'm not the only one who fell in love with Katherine Johnson after watching (or reading) Hidden Figures. This simple biography is perfect for introducing children to this amazing mathematician and woman.
A super adorable book that compares babies with animals, which they are, as all we parents know.
Mango Moon by Diane de Anda, Illustrated by Sue Cornelison (April 1)
This one sounds like another tearjerker. It's told from the perspective of a little girl as she struggles to come to terms with her father being deported, and what life without him will be like.
The Gift of Ramadan by Rabiah York Lumbard, Illustrated by Laura K. Horton (April 1)
Sophia decides to fast for Ramadan, but breaks her fast too early when lured by the smell of delicious cookies. Because…cookies. I feel you, girl. This looks like a sweet and pretty picture book.
Babymoon by Hayley Barrett, illustrated by Juana Martinez-Neal (April 2)
An endearing picture book that explores all the wonder in the first week a newborn is home. It does not include breastfeeding bewilderment, sleepless nights of baby being wide awake, and the horror of realizing a baby eats every two hours starting at the beginning of the feeding, not the end. However, the book is all the better for leaving those moments out, haha. It looks truly beautiful.
I'm so happy to see a book that combines the powers of science and art. Too often I see these divided as if they're completely separate things, and I love the premise of a little girl who wants to be a scientist, but needs her artistic family's help to create her first science experiment.
Ojiichan's Gift by by Chieri Uegaki, Illustrated by Genevieve Simms (April 2)
I have a soft spot for stories about grandparents. In this picture book, Mayumi cherishes the time she spends with her grandfather raking his stone garden. But how can she keep the garden alive when he's gone to live in an assisted living facility?
Produced by the National Museum of African American History and Culture, this board book celebrates diversity and racial identity. A trait is paired with each letter of the alphabet, along with a question for children to consider.
Be Brave, Be Brave, Be Brave by F. Anthony Falcon, Illustrated by Trisha Mason (April 16)
Based on a true story, F. Anthony Falcon recalls the perilous birth of his son in the midst of Hurricane Harvey in Corpus Christi, TX, as well as his desire to explore and reconnect to his Native American heritage. He describes to his son what it means to be a Native American man today through a list of precepts, each ending in "be brave."
The Little Red Stroller by Joshua Furst, Illustrated by Katy Wu (April 16)
This is a story of a stroller that's passed from family to family as children outgrow its need and gift it to another young community member. As a mom that depends on hand-me-downs, I love the concept of how a simple stroller can strengthen community ties.
I Will Be Fierce by Bea Birdsong, Illustrated by Nidhi Chanani (April 23)
A little girl views an average day as a fairytale quest, and she's certainly going to conquer it. This is also how I view an average day. 🙂
Home is a Window by Stephanie Ledyard, Illustrated by Chris Sasaki (April 23)
The story of a multiracial family that moves from one beloved and familiar home to a new, unfamiliar one, but one that has the potential to be equally loved.
She Spoke by Kathy MacMillan and Manuela Bernardi, Illustrated by Kathrin Honesta (May 1)
Y'all, this is a noise book! You can press buttons and actually hear sound clips of famous women speaking! Honestly, I'm going to enjoy this book just as much or more than my daughter. Each page has a stunning picture of a woman, a biography, and then a corresponding sound clip. It includes biographies of Dr. Maya Angelou, Malala Yousafzai, Justice Sonia Sotomayor, and so many more.
A primer that celebrates LGBTQ+ families by exploring the colorful meaning behind each rainbow stripe. It describes parental love and also the love a child holds for their parents. This is a much needed book.
The illustrations on the back and front of this book get so many heart eyes from me. This book explains gender identity in straight-forward, sweet terms that's helpful for both the child and the parent.
Where Are You From by Yamile Saied Méndez, Illustrated by Jaime Kim (June 4)
Another book with a grandfather, a little girl asks everyone where she's from, but none of their answers seem correct. Until she asks her abuelo, who gives her an unusual and poetic response.
If you haven't heard of them, I Look Up To… is an amazing board book series that explores the lives of inspiring women in simple, child-friendly language. In their next installment, Membrino and Burke look up to Malala Yousafzai.
How To Read A Book By Kwame Alexander, Illustrated by Melissa Sweet (June 18)
Kwame Alexander of The Crossover fame writes a poem celebrating books in this must-read picture book illustrated by another award-winner, Melissa Sweet.
Leila in Saffron by Rukhsanna Guidroz, Illustrated by Dinara Mirtalipova (June 18)
During a family dinner at her grandmother's house, Leila learns about her heritage and discovers ways to love herself just the way she is.
____________________
Looking for more diverse children's books? Check out these posts: