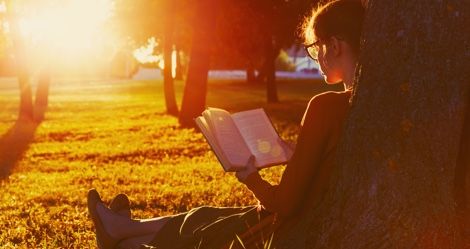 Lists
10 Diverse Books That Made My 2018 Complete
This content contains affiliate links. When you buy through these links, we may earn an affiliate commission.
Every year, one of my reading goals is to read more diverse books. It's even one of my goals for 2019, because I always want to explore different cultures and promote representation in books. Last year I read 93 books; 32 of those books were written by authors of color.
While not every diverse book resonated something within me, I wanted to share the books that did. I'm so elated I had this great opportunity to read more diversely and I hope to encourage more of the same this year. But without further ado, here's the ten diverse books that really made an impact on me in 2018.
Nicole Chung's first book is a punch to the gut of emotions. Her memoir All You Can Ever Know is about her journey to discovering her birth parents. But this book is more than just her adoption. Nicole Chung discusses her feelings of inadequacy being Asian in a white suburban town. She talks about wanting to know more about her culture. She even talks about her fears of having her first child and what kind of mother she would be. It moved me to tears and I hope it does the same for you.
Last year, I wanted to explore more novels written by Native Americans. I was fortunate to come across There There by Tommy Orange. The story follows 12 Native Americans as they prepare for a big powwow in Oakland, California. They all come from different places at different stages of their life, but what I loved reading about was their connection to their culture and heritage.
The timing for An Ocean of Minutes and the border debacle was almost eerie. Thea Lim dives into a science fiction world where one day you're an American citizen and the next, you're not. This book shares the feelings of abandonment, the strength to persevere, and gives you a glimpse into a world where you're not at home anywhere.
Similar to that of An Ocean of Minutes, the timing of Everyone Knows You Go Home is eerily matched with what's happening in the news today. It's about the struggles you face when you're risking everything for freedom and the strength to continue the fight for those you love. If you wanted to know what life is like when you've illegally entered a country, this book depicts it all from the days spent trying to get across the border and then the years spent staying there.
I thought A Place For Us by Fatima Farheen Mirza was one of my favorite novels of 2018. This is the story of a young Muslim Indian family moving to California and the life they live as new citizens. As they assimilate to life in a new country, they try to maintain some of the traditions from India. Some family members are able to balance the two cultures, while others find the task to be too much. It's interesting to read the individual lives of people living and growing in the same house. You'd imagine that having similar upbringings, things would be the same, but nothing could be more different.
I know not everyone is a fan of romance, but The Kiss Quotient was one of my favorite romance novels written by an author of color. While the book isn't a heavy hitter like some of the other novels I'm naming, it does an amazing job representing Asian Americans as well as people with autism spectrum disorder. I also love how representation is starting to branch out into different genres and telling stories that feel real.
I honestly will hype this book forever. It was one of my favorite novels about a young Nigerian American boy who had everything ready for him. He has an amazing college to attend, a scholarship in track and field, and family and friends who love him. However, everything changes when he realizes that he's gay; after that, the book doesn't stop until the final pages. It's a mesmerizing novel on one person's coming out and how sometimes you're never quite the same.
For a YA novel, I was extremely impressed by The Astonishing Color of After. The story follows a young teenager who just lost her mother. Now, she's asking her father to take her back to Taiwan, her mother's birthplace, so she may meet her mother's parents and learn more about the woman she knew. This book shared a beautiful story of finding who we are, even if all we have is a few sticks of incense and a necklace.
Out of all the diverse novels I've read, I thought Song of a Captive Bird was the most creative. It's about the Iranian poet, Forugh Farrokzhad, but it isn't considered a biography. While not much information about Forugh Farrokzhad is available, Jazmin Darznik fills the gaps of her life with fiction based on real events taking place in Iran during the 1950s. If you don't know much about this poet, she defied the traditions in her culture to write poetry that spoke to her body, her sexuality, and her life.
The last novel I read by an author of color belongs to Jennifer Zeynab Joukhadar and their debut book The Map of Salt and Stars. The story follows a young girl and her journey through Syria after her house is destroyed. She and her family follow the same map created in a fairy story she used to hear as a child. It's her favorite fairy story. However, the only issue with fairytales is that they're not real and as the reality of her fate starts to emerge, it becomes harder to believe the fairytale as nothing more than a ghost story.