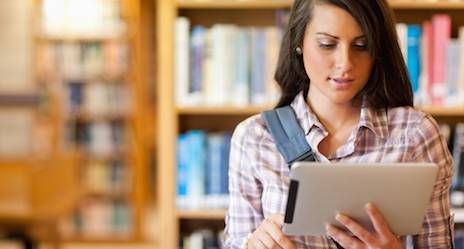 News
Dispatches from Library Land: January 2016
Book Riot loves librarians (and anyone who works in a library) and so we want to have a post dedicated to them. Last year that was Dispatches from Library Land, which was a round up of library-related news. This year, we're expanding it to include not only highlights in library news, but we'll also share our favorite bookish news of interest to librarians and library workers from Book Riot and beyond.
Library News
Weeding, or the practice of deaccessioning books in a library's collection, is one of the most misunderstood duties of a librarian's job (sadly, even among librarians). Which is why it's no surprise that controversial news stories about the weeding habits at public libraries pop up with relative frequency. The latest version of the story involves a library employee under fire for creating a fake patron profile to check out books to in order to inflate their circulation stats and keep them on the shelf. Librarian turned Book Riot staffer Rachel Smalter Hall explained the story in a recent post.
The story, which was picked up by national and international press, sparked a lot of chatter among librarians about the practice of weeding. Bottom line: virtually all public libraries have limited shelf space and are not intended as an archive and the goal of collections are to satisfy patron's demand for popular materials. A good collection development policy, regular weeding schedule, and a trained librarian who is in touch with the needs of community ensure the best collections.
The New York Public Library is getting into the publishing business. The library is collaborating with Macmillan to start an imprint that will publish titles that celebrate the role of libraries and drawn on the eclectic special collections housed in branches of NYPL.
I love reading feel-good opinion pieces on the role of libraries, but this one in the Dallas News was just delightful: How to Have an Affair with Your Library.
Daliyah, a four-year-old who really, really loves reading, got to hang out with Carla Hayden as librarian for a day at the Library of Congress. Her visit was a great photo op and Daliyah is definitely a cool, bookish kid. As amazing as her reading skills are, parents shouldn't feel that their kids are falling behind.
In fact, reading 1000 books before Kindergarten is a nationwide program that many public libraries participate in, though the goal isn't to get preschoolers reading college level texts, but to develop fundamental pre-reading skills that will make them successful when they start learning to read on their own.
Libraries do so much more than provide books, but perhaps the ultimate library experience is bring a book to life. Kansas City Public Library did just that with a visit from Matt de la Peña, who re-enacted his Newbery Award Winning picture book Last Stop on Market Street on a bus full of elementary school students.
Don't Miss Booklists
Staying on top of collection development is a full-time job, even if it's only one of a librarian's duties. Here are some great lists full of books to consider adding to your collection.
Display Ideas
Planning your February displays? Here's some ideas and resources.
Of course there's Black History Month. Of course ALL your displays should be diverse, but if you're looking for lists of books to incorporate in your display, check out this list of a whole year's worth of black history books, a timeline of black history in YA fiction, and underrated black history books, and more underrated books by black authors. Don't forget black comics artists and be sure to throw in some audiobooks by black authors.
And you could do the ever popular blind date with a book display, but for something different, why not try YA books with little to no romance, or books to celebrate Galentine's Day. Here's a list of YA books for Galentine's Day and more Galentine's Day reads.
Any interesting library news I missed? Share in the comments!