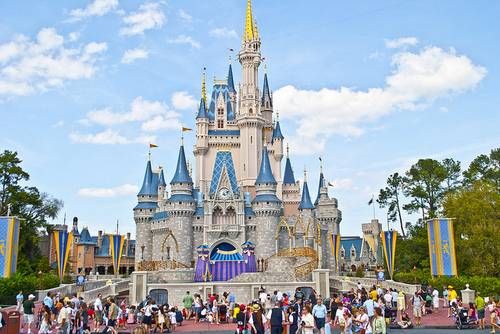 Nonfiction
Disney World Planning Guidebooks: A Curated list
This content contains affiliate links. When you buy through these links, we may earn an affiliate commission.
It might not seem like you need a guidebook for planning your vacation to Walt Disney World Resort in Orlando. But it's about the size of San Francisco. On WDW's 40 square miles sit over thirty-four hotels, four theme parks, two water parks, a ginormous shopping/dining/entertainment complex (Downtown Disney), six golf courses, two mini golf courses, and the Wide World of Sports Complex.
A Disney vacation is not generally a rest and recharge type of trip. Most people who go want to experience the rides, shows, attractions, meet the characters, dine in different restaurants, and maybe have a little resort pool time. When tens of thousands of other people are also trying to do those things, it helps a lot if you have a plan. Can you wing it? Yes, absolutely. But if you want to spend less money, have fewer headaches, and avoid long lines, you need a plan. And if you have kids in tow, you also need a backup plan (and maybe a backup for your backup).
There are a lot of helpful websites about Walt Disney World (sadly, I don't think the official Disney site is one of them), but there's no substitute for a good guidebook. Digital books are still hard to flip through, annotate, or toss in your backpack. Having spent at least a week in WDW every year for over a decade, here are the five I recommend:
If you're looking forward to your Disney trip, any of of these books will prepare you to have the trip you want. If you're being kidnapped by your family or guilted by your kids into going, they will help you find the least stressful, lowest cost, and most relaxing way to do it. You don't have to feel bound by your plans (What's that saying? "Plans are nothing, planning is everything."), but having them offers peace of mind. And you won't be that group stopping traffic in the middle of Main Street U.S.A., gathered around a park map, arguing about which way to go.
____________________
Book Riot Live is coming! Join us for a two-day event full of books, authors, and an all around good time. It's the convention for book lovers that we've always wanted to attend. So we are doing it ourselves.