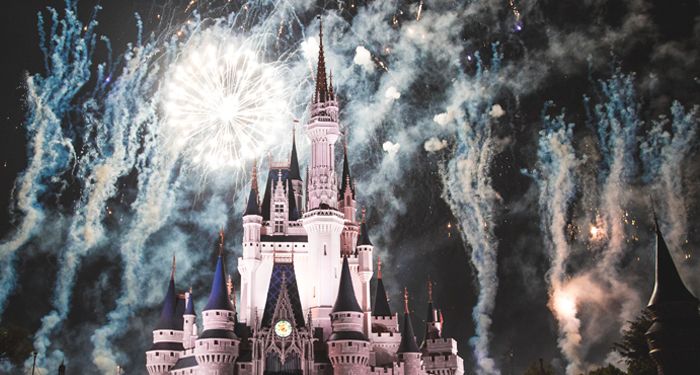 Quizzes
Quiz: Pick Your Favorite Disney Movies, Get a Fairy Tale Retelling Recommendation
This content contains affiliate links. When you buy through these links, we may earn an affiliate commission.
Ready to take a Disney movie quiz? I'm guessing yes, because you presumably clicked on this link. So unless an evil queen with a poison apple is threatening you, you're probably here of your own free will and intrigued by the prospect of choosing your favorite Disney movies to get a fairy tale retelling recommendation. Here's how it works (and it's pretty simple!): You will be given a series of two Disney movies to choose between. All you have to do is click on your favorite between the pair. And please, don't get too mad at me for making you choose between The Little Mermaid and Beauty and the Beast or Moana and Frozen. Once you pick your favorites within 20 pairs of Disney movies, the quiz will give you a fairy tale retelling recommendation for what you should read next.
The fairy tale retellings the quiz might recommend to you are wide ranging. You can take a peek at the list below if you are curious! There is everything from a Western romance novel retelling of "Sleeping Beauty" to a dystopian "Pinocchio" retelling to a YA queer version of "Snow White and Rose Red." What they all have in common is they retell or borrow elements from fairy tales. And they all explore these plots, characters, and themes in interesting ways — perhaps in even more interesting and deeper ways than the Disney fairy tale animated film versions. Disney films, especially older ones, often contain racist, sexist, and other problematic elements. It can be hard for Disney lovers to balance loving a film with critiquing it. But it is important to approach these films critically and call out the harm they cause when we see it.
I hope you enjoyed taking this Disney movie quiz and that you love your new fairy tale retelling to read. If you are looking for more fun quizzes to take, try deciding your favorite historical period films or your favorite romcoms to get more book recommendations. Or feast your eyes on this list of 100 must-read fairy tale retellings.