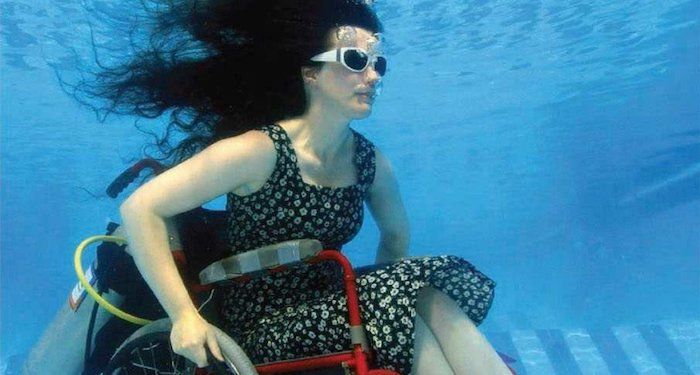 This content contains affiliate links. When you buy through these links, we may earn an affiliate commission.
It's National Poetry Month! I adore this time of year every April when I discover so many new-to-me poets. And there's something for everyone — spoken word, dramatic poetry, sonnets, prose poetry — really whatever you can imagine. Sometimes, readers might feel intimidated by the idea of reading capital "P" poetry, but poetry doesn't have to be daunting! There's a whole world of poetry lovers here to welcome anyone who wants to just sit and enjoy this beautiful corner of the literary world. Don't worry about "reading poetry incorrectly" (whatever that means). We're just happy that you're here!
As a disabled person, I especially love to see disabled, chronically ill, d/Deaf, and neurodivergent writers using poetry to express their creativity and ingenuity, celebrating our cultures and communities. Disabled poets also use poetry to mourn the experience of ableism and violence inflicted on our communities and discuss the unique experiences of disabled people who live at the intersection of many different identities.
To inspire your TBR, I've collected a wide range of different poetry collections for you. There's narrative poetry, poetry written by a Deaf poet using sign language in his poems, and several poets whose work is informed by their experiences as disabled queer people of color. So what are we waiting for? Let's jump right in!
---
Poetry Month is such a wonderful time to celebrate poets and the incredible work they put out into the world. For even more poetry recommendations, check out "8 More Affrilachian Poetry Collections for Your TBR" and "20 of the Best Poetry Magazines You Need to Read".