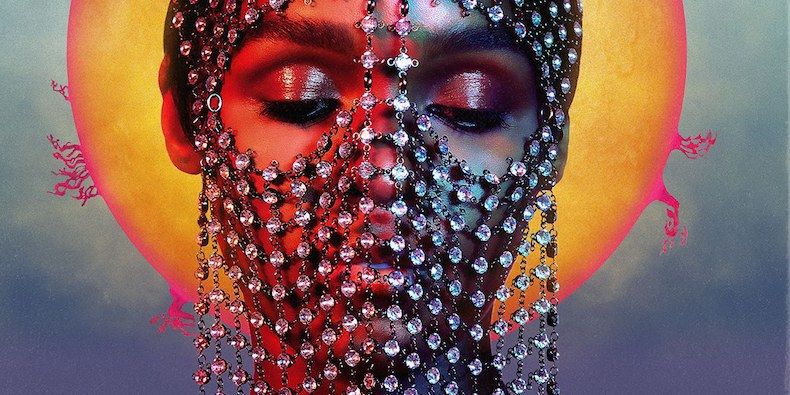 Pop Culture
6 Books to Read if You Fell in Love with Janelle Monáe's DIRTY COMPUTER
This content contains affiliate links. When you buy through these links, we may earn an affiliate commission.
Earlier this week, I sat down and turned on the "emotion picture" for Janelle Monáe's album Dirty Computer (spoilers for the film ahead). Since I identify somewhere between bisexual and pansexual, the way that the music and the story embraces Monáe's love for people of many genders meant a lot to me. I sat stunned through the entire film at this blessed dystopian tale of joyful subversion. I was in tears as the happy ending spun in my eyes and Monáe's "Americans" swirled in my ears.
In sum, as Danez Smith (finalist for the National Book Award for their Don't Call Us Dead: Poems) said on Twitter:
So Cindy, the archandroid, was never meant to save the world, but in the end, save herself from it. pic.twitter.com/29OoLFhfuj

— Charge and Arrest All 4! Abolish Police! (@Danez_Smif) April 27, 2018
Monáe makes several literary references in her own tracklist for the album, and I won't touch on them here, although they're also recommended reading. Here are some book recommendations based on Monáe's dystopian inspirations and Afrofuturist influences, based on a future that is diverse and representative of what some might consider subversion—from being pansexual to polyromantic to black. Here are some science fiction and fantasy recommendations that you might enjoy if you saw yourself in Dirty Computer.
Piercy did not play with this one. It stars a Mexican American, older woman named Consuelo (Connie) Ramos, who is unfairly put into a mental hospital. She discovers that she can see into the future, where a stunning utopia has been formed—but is there only one path the future can take? This is a feminist classic examining what a utopia could look like while setting it against the dystopian setting of the mental hospital.
Featuring the Afrofuturist world of Wakanda, Gay tells the love story of Ayo and Aneka, two young women who are recruits for the Dora Milaje, the elite task force from Black Panther who protect faves like Queen Shuri and former king T'Challa.
Binti
by Nnedi Okorafor
The Binti series is a novella trilogy that tells the story of a mathematics prodigy. Binti is Himba and is leaving for school at an intergalactic university in secret, because her family would not understand her desire to leave. Over the course of the three-novella story, she learns much about herself, her culture, and her universe, while fighting several enemies who threaten her survival and the people she cares about.
Ascension
by Jacqueline Koyangi
When Alana Quick's shipyard is invaded by people looking for her sister Nova, Alana stows away on their ship, hoping to use the opportunity to finally use her captaining skills. But even as she's distracted by the attractive captain and the weirdness of the ship (the Tangled Axon), it becomes increasingly clear that her sister is in real danger. Rioter Jessica Pryde says: "Not only is the lead queer (and there's some polyamory going on!) but there's also a spiritual element that hearkens to Afrofuturism (while this is not specifically Afrofuturist). Also, if there's anyone in specfic I could hear calling themselves a 'free-ass motherfucker,' it's Alana."
The Broken Earth series took my heart and broke it into several pieces and then scattered it into the rocks of the earth. Jemisin tells a genre-bending tale: as a catastrophic geological event releases devastation across the Stillness, an orogene (a person with some level of control over energy, including kinetic energy of the earth and air) named Essun leaves her small town in pursuit of her husband Jija, who has kidnapped her daughter Nassun after he discovered her powers, and killed their son. This series gets better with every volume, and the cast of characters is diverse and includes a polyamorous relationship.
This novella and love story was a Hugo, Nebula, World Fantasy, Theodore Sturgeon, and Locus finalist. There's a reason for that. A stunning story of questions and timey wimey twists, this novella tells the story of Aqib bgm Sadiqi, a cousin to the royal family and son of the Master of Beasts who has fallen for a handsome Daluçan soldier named Lucrio. Can their romance withstand the disapproval and politics that surround their love?
Share your own recommendations in the comments.