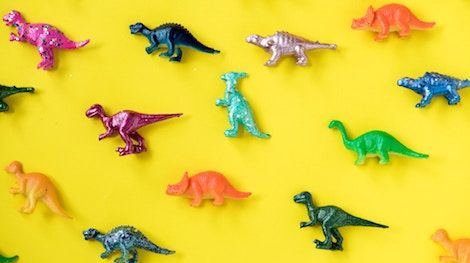 Lists
10 Terrific Dinosaur Books for Adults
This content contains affiliate links. When you buy through these links, we may earn an affiliate commission.
The continued success of the Jurassic Park franchise just goes to show that most of us never got over our childhood fascinations with our prehistoric pals the dinosaurs. The difference between now and then is that we can appreciate more of the mystery and the science than we could back then. The books on this list will allow you to do a deep dive into the secret lives of dinosaurs, both factual and fictional. Here are 10 of the best dinosaur books for adults.
NOTE: With the noteworthy exception of Paige Williams and The Dinosaur Artist, this list is made up of primarily white male authors. That seems to be most of what is available out there in terms of dinosaur books for adults. If you have any recommendations for books written by a more diverse group of writers, we'd love to hear them!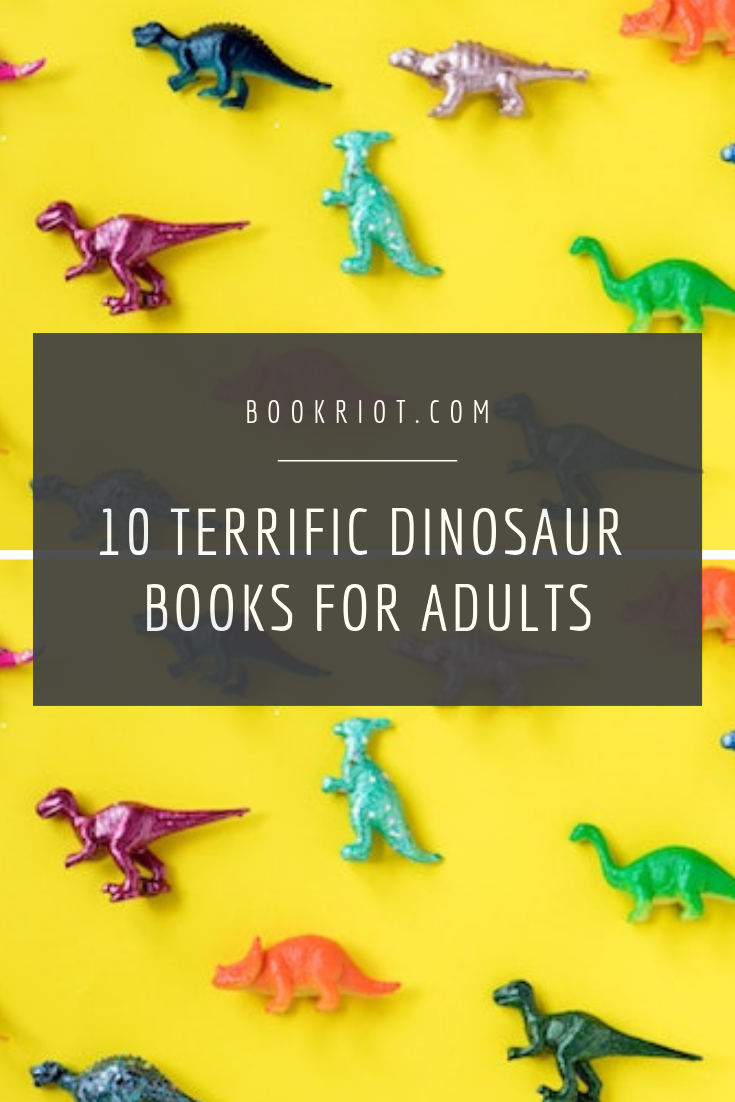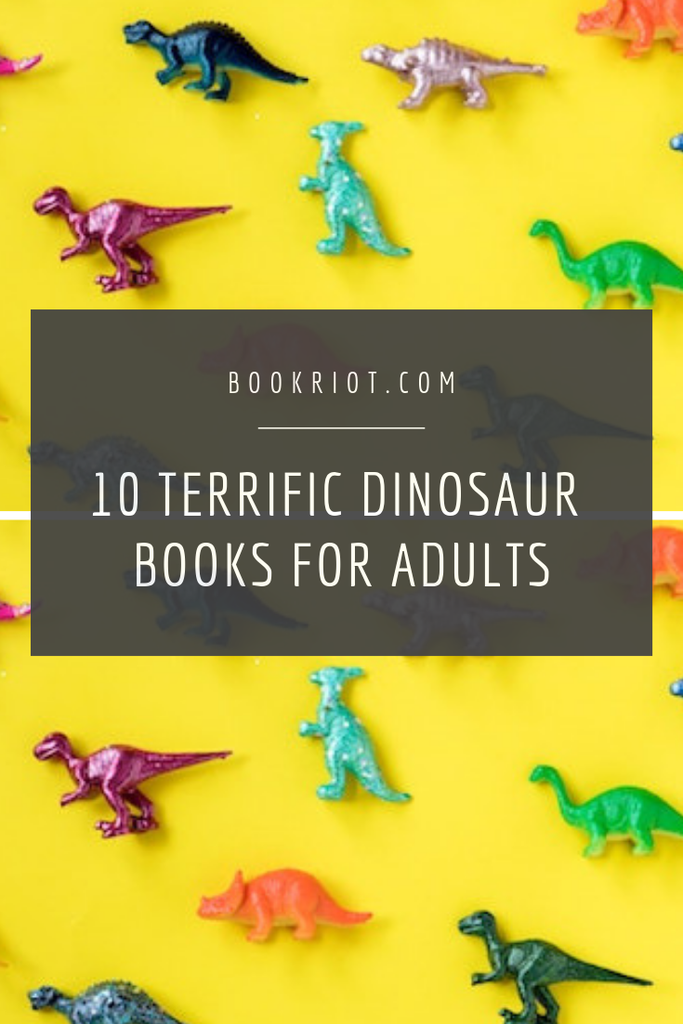 Non-Fiction Dinosaur Books For Adults
This is not your typical dinosaur book. It's not written by a paleontologist. It's a work of investigative journalism about the world of fossils and the lengths to which people will go in their quest to hold such a prominent piece of the past. This is the story of Erik Prokopi, a "super Tyrannosaurus" specimen (actually a T. Bataar), and the fierce custody battle that springs up when he tries to sell it at auction.
Called the "Best Dinosaur Biography" by Scientific American and rated one of the best Science books of 2018, The Rise and Fall of the Dinosaurs is the most up-to-date account of the age of dinosaurs out there. The book charts not only the history of dinosaurs on this planet, but also the work of Steve Brusatte, a young American paleontologist at the University of Edinburgh. It is an interesting, engaging, and highly educational read.
This book is an A to Z record of everything you have ever wanted to know about more than 300 dinosaur varieties. The information is pulled from many, many different sources – not just the annals of paleontology. Pim includes information on anatomy, astronomy, evolution, and mythology to complete the record.
John Pickrell, science writer and dinosaur enthusiast, traveled the world to find out about the newest, most interesting finds, including an aquatic crocodile-looking creature that was larger than a T-Rex found in North Africa and a creature with bat-like wings found in China. Readers will also find out about some of the new technologies used to make these discoveries.
John Bell Hatcher is responsible for finding a number of the most famous dinosaur skeletons out there, with many of his finds housed at Yale, Princeton, The Peabody Museum, and the Carnegie Museum. His discoveries, many made in Wyoming during the 1890s, are only part of what made this man a legend. Dingus explores the life of this "real life Indiana Jones" in this thoroughly engaging biography.
This story traces the history of the fossil site known as Big Bone Lick from the Shawnee legends that tell of a herd of giant bison and a great salt lick to the "discovery" of the fossil site by European settlers in 1739. This discovery captured the imagination of many in what would eventually be known as America, including George Washington and Benjamin Franklin. It opened their eyes to a new way of thinking about the world and gave rise to the study of fossils for scientific purposes. Think of it as paleontology's (well, American paleontology's) origin story.
Fiction Dinosaur Books For Adults
It turns out that Jurassic Park wasn't Michael Crichton's only novel to involve dinosaurs. This recently discovered work is set in the American West in 1876 and tells the story of two paleontologists who are ruthless in the pursuit of the most impressive fossil finds. Their rivalry, the "Bone Wars," serves as the backdrop for a bet between Yale student William Johnson and his arch-rival. He just has to survive the summer in the west. Doing so while working for (first one then the other) the famous paleontologists Cope and Marsh proves to be more difficult than he could have ever imagined.
Mike Wire is a retired homicide detective, now working as the foreman on a Ranch in Montana. When fossils are discovered on the ranch, paleontologist Norman Pickford works out a deal to handle the dig. It soon becomes clear that these fossils are far more important than anyone realized. Someone is even willing to kill over them. Mike realizes that murder can happen anywhere. The novel is an interesting mix of science and mystery. It builds slowly, but the payoff is worth it.
George R.R. Martin describes The Dinosaur Lords as "a cross between Jurassic Park and Game of Thrones," and as one of those is his own creation, it's probably a safe bet to believe him. This series take places in a world not unlike our own 14th century Europe – except for the presence of dinosaurs. They've been domesticated, used for beasts of burden, war machines, and any number of things in between. It's a really interesting concept that will appeal to those who can't help but wonder what it would have been like to live during the time that the dinosaurs walked the Earth.
A Fun Dinosaur Book For Adults
This is the perfect coffee table book for any dinosaur enthusiast. Don't let the simple cover fool you. Inside you'll find gorgeous pop-up illustrations, fun facts, and anecdotes about the history of paleontology, like the Bone Wars (mentioned in the Crichton novel above) or the Victorian New Year's Dinner held inside the belly of a dinosaur skeleton.
Know a kid who is into dinosaurs? Check out this list of dinosaur books for preschoolers.