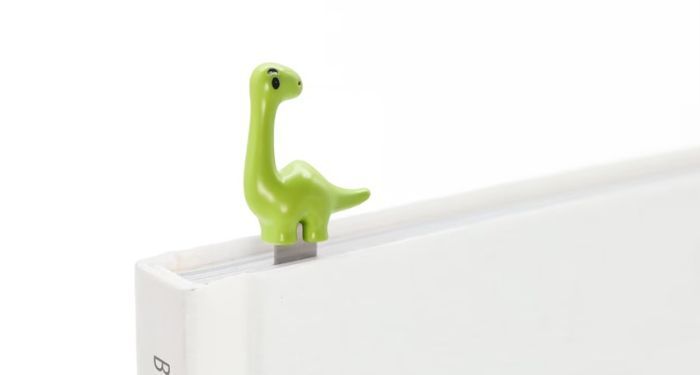 Book Fetish
They're Dino-mite!: Bookish Goods for Readers Who Love Dinosaurs
This content contains affiliate links. When you buy through these links, we may earn an affiliate commission.
What is your favorite dinosaur and why? I'll wait while you think this one through. For me, it's always been the stegosaurus — those back plates are rad as hell, protecting it as it travels on four legs at all times. I love how big they are, too. I won't lie, though: I also love thinking about the fact dinosaurs are still around today, even if they are but shadows of their former selves. Birds? Cool. They're cool because they're dinosaurs.
If you, like me, are into dinosaurs as an adult, this bookish goods roundup is absolutely for you. There are so many cute dinosaur gifts for readers out there, including tote bags, tees, stickers, and more. It should come as little surprise that there will be a good representation of my pal Steggy here, in part because those back plates are the perfect inspiration for books.
I've included goods for people of all ages, from the little kids just learning about (and obsessing over) dinos to older folks who've found they still love thinking about and learning about these magnificent creatures. Treat yourself or a loved one to some bookish goods for dinosaur lovers and know you'll inspire plenty of impassioned conversation.
Note: I will not be including anything with that cutesy phrase "Dinosaurs didn't read and now they're extinct." First, dinosaurs still exist. Second, how do we know they didn't read? We don't. Go ahead and sit with that a while.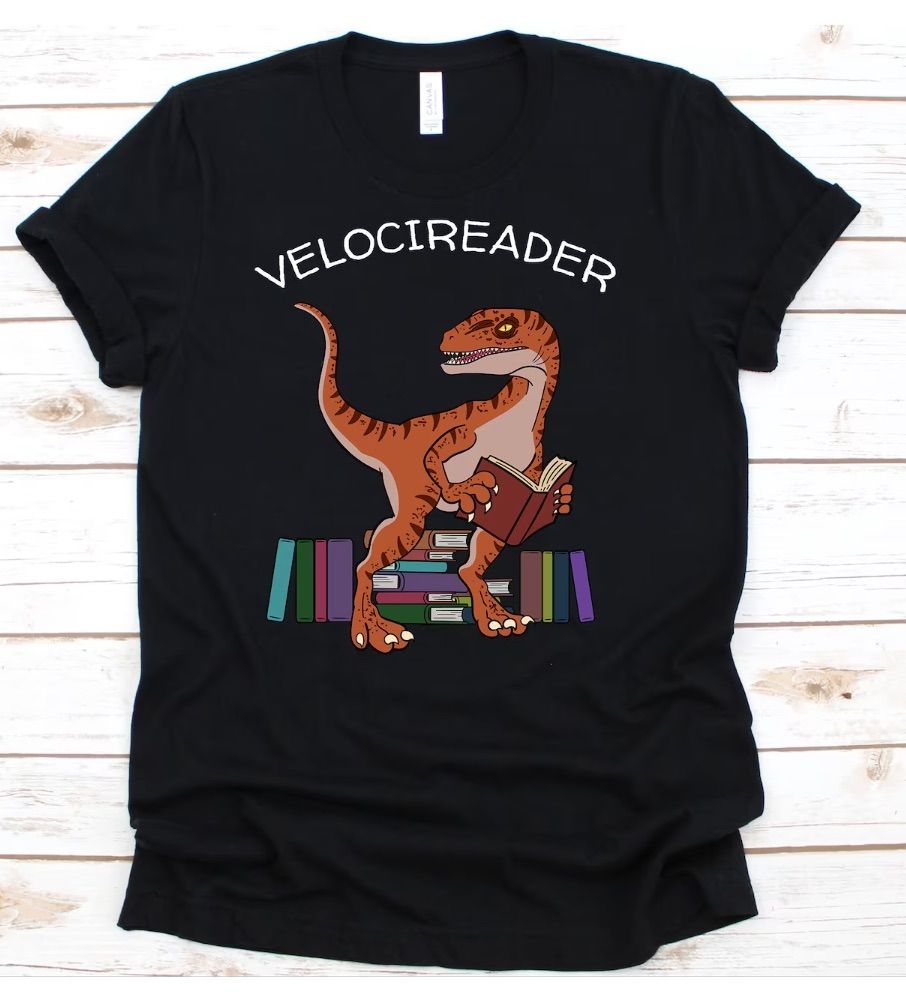 Do you consider yourself a velocireader? Then you'll want this sweet tee. $20 and up.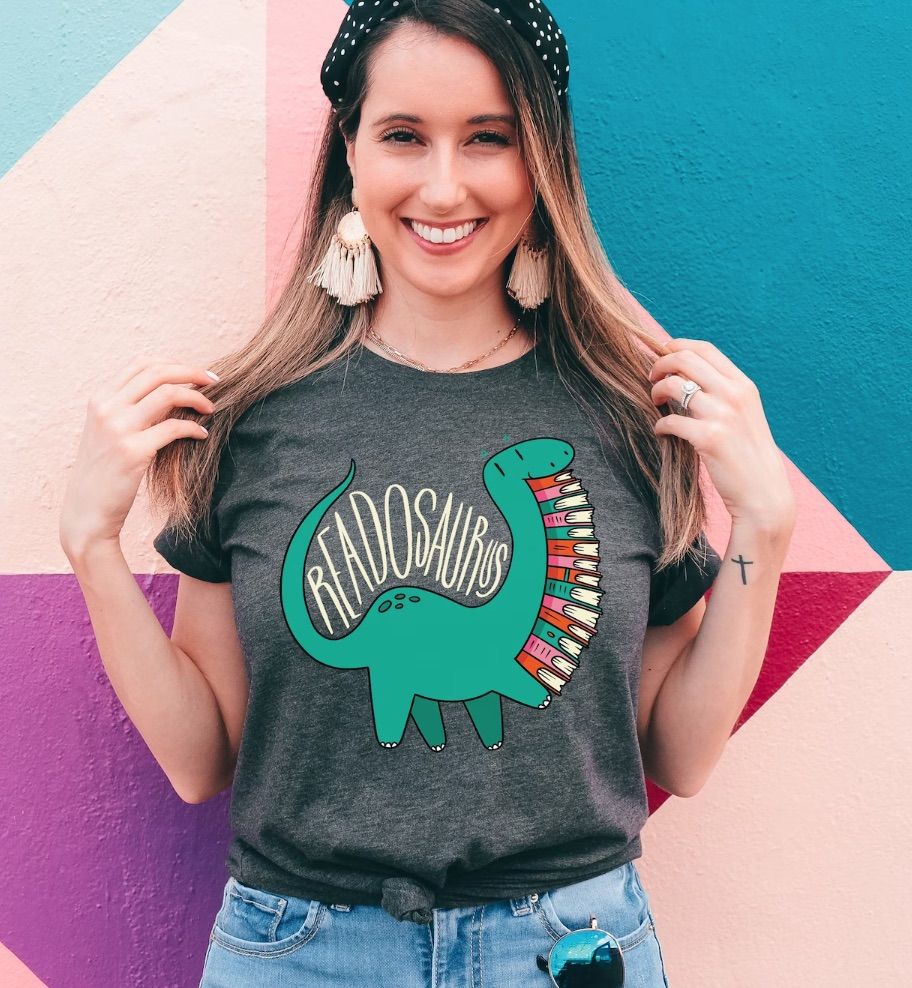 Maybe you're more of a readosaurus, personally. If so, this shirt has you covered, too. $30 and up.
If you need some flair for your tote bag or jacket, you need look no further. These bookish dinosaur enamel pins are way too cute. $10 each.
You'll never lose track of where you are with this dinosaur bookmark. $13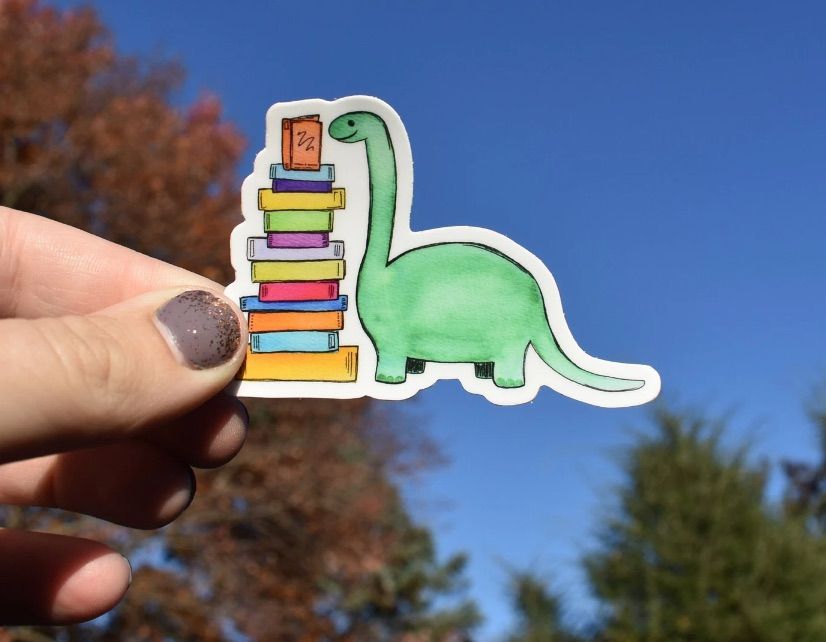 This lil guy would look great on a planner or water bottle. Look how well read this dinosaur is on this sticker. $4
Not everything in the world of bookish dinosaur goods is going to be cute. Sometimes, things get real. This T-rex just wanted to read in peace and it looks like these people were meddling with that. So, he's doing what he has to: protecting his books. Metal T-rex bookends, $56.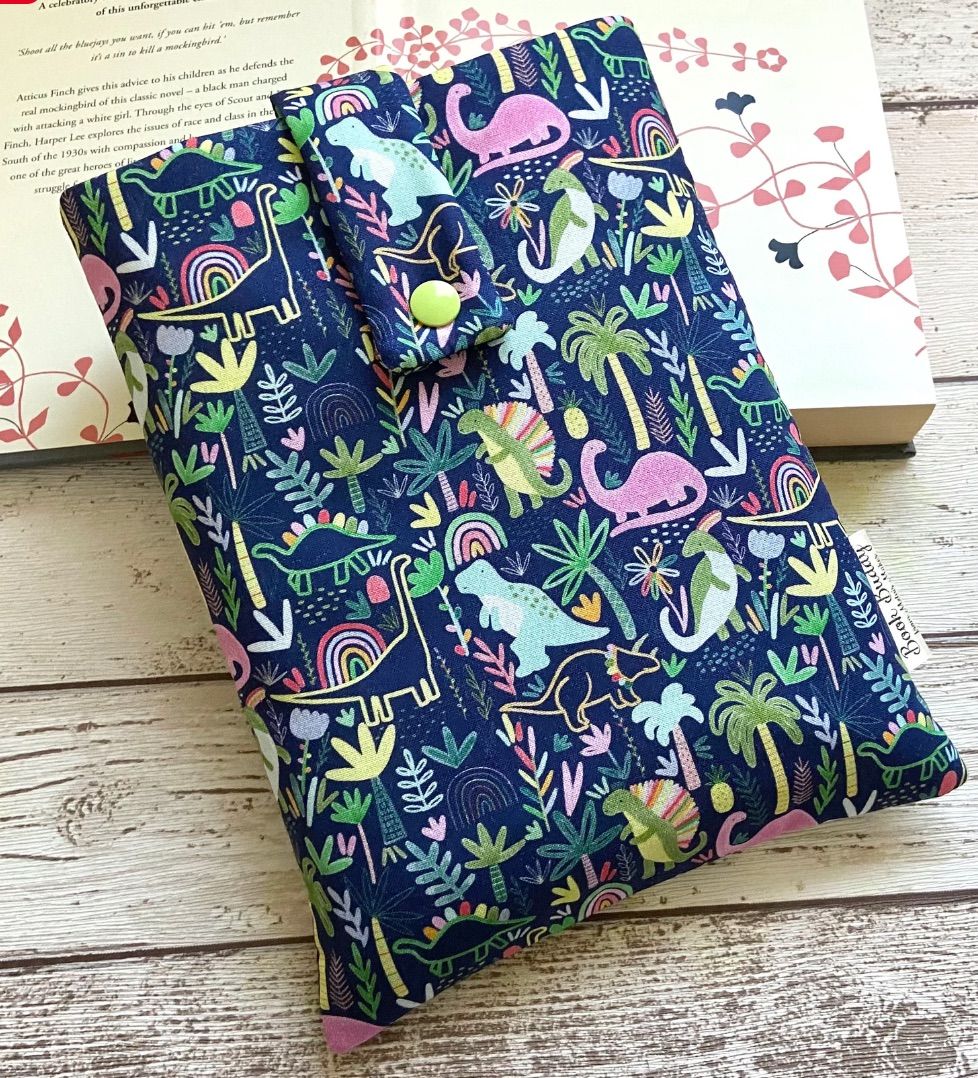 Keep your print and digital reading safe with this adorable dinosaur book protector. I'd trust them, TBH. $16 and up.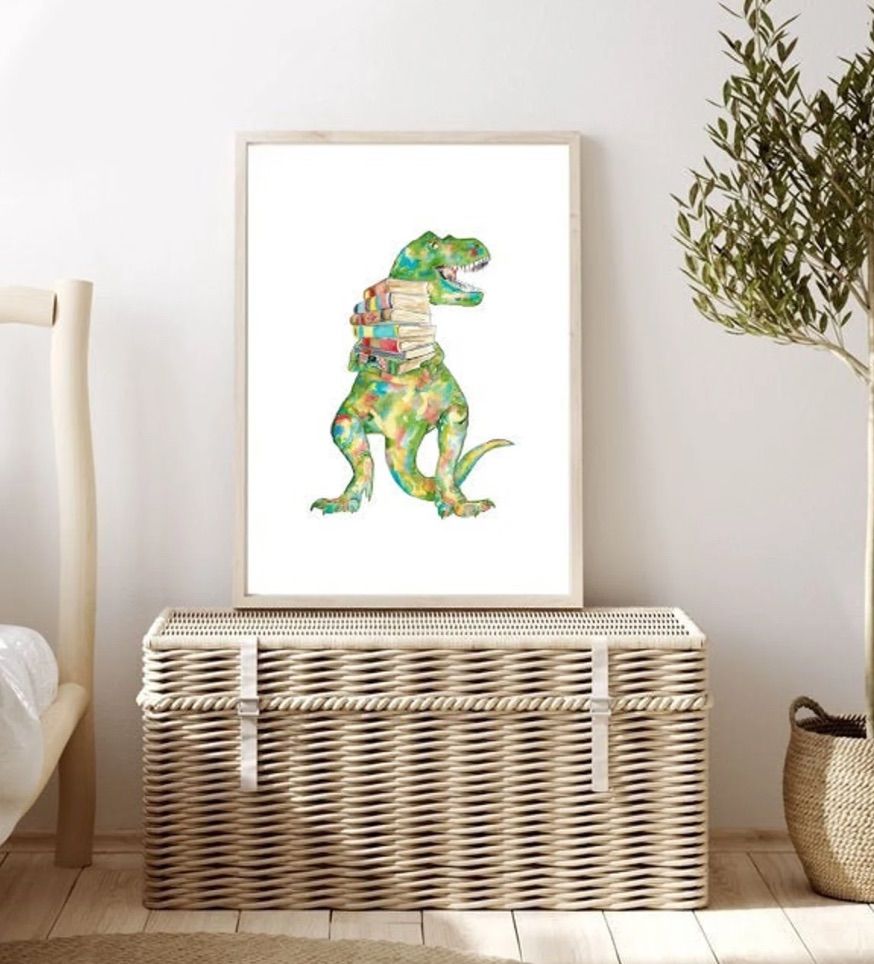 Pop this watercolor print of a readosaurus in a bedroom or into the reading nook. $15 and up.
Make sure your books always make it back to your shelves with this personalized book stamper. This triceratops is srs bzns. $28 and up.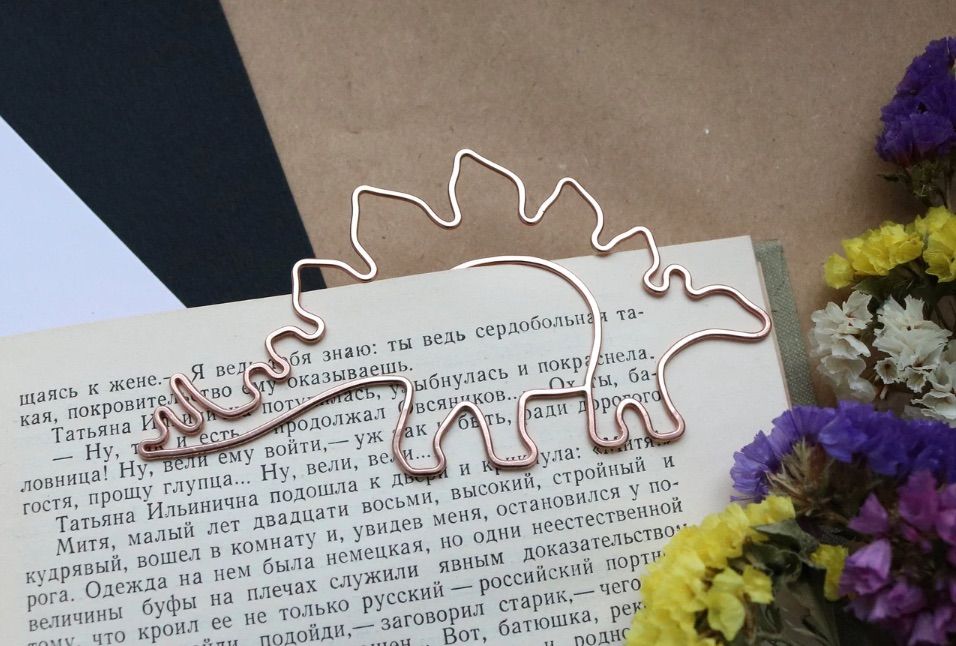 Let Stegs hang out in your book with you. $15 for the sweet metal bookmark.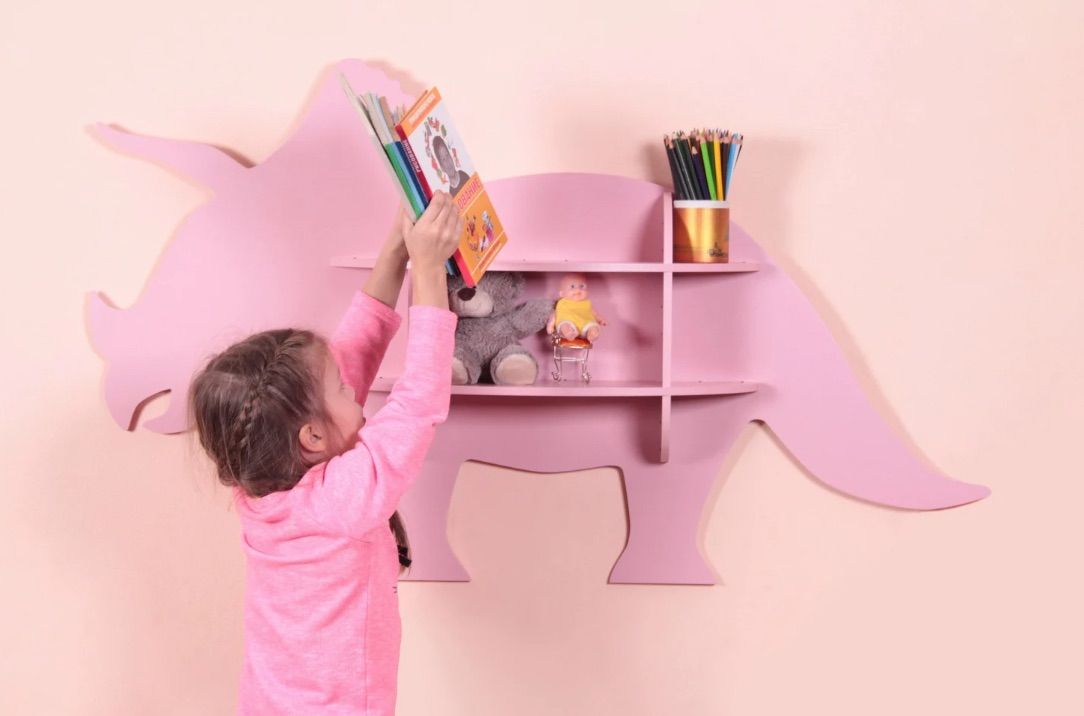 If you're the handy type or know someone who is, you can DIY your own triceratops bookshelf. This hangs on the wall, so you won't take up floor space, and it is super dang cute. Grab the pattern file or it for $10. There's also a really cool pattern for a free standing T-rex bookshelf.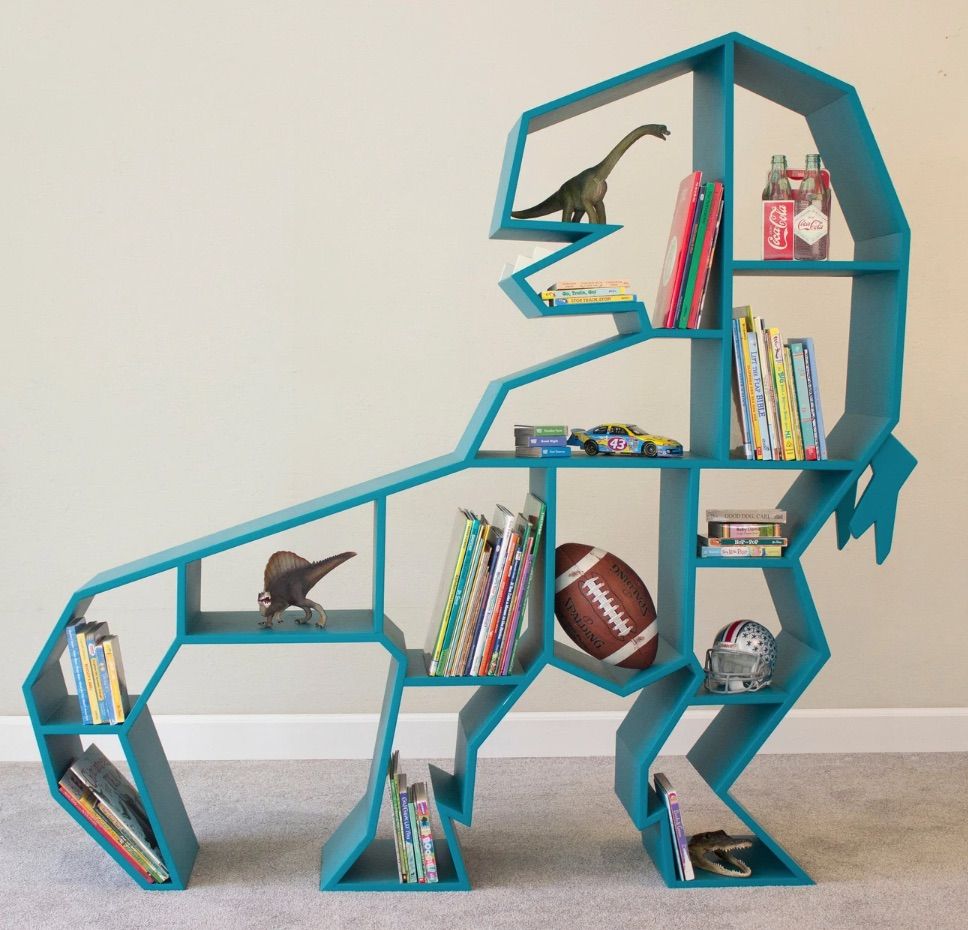 Maybe you prefer your bookshelves already made and you've got a little money to use for a splurge. If that's the case, you might consider this completed T-rex bookshelf. $1,425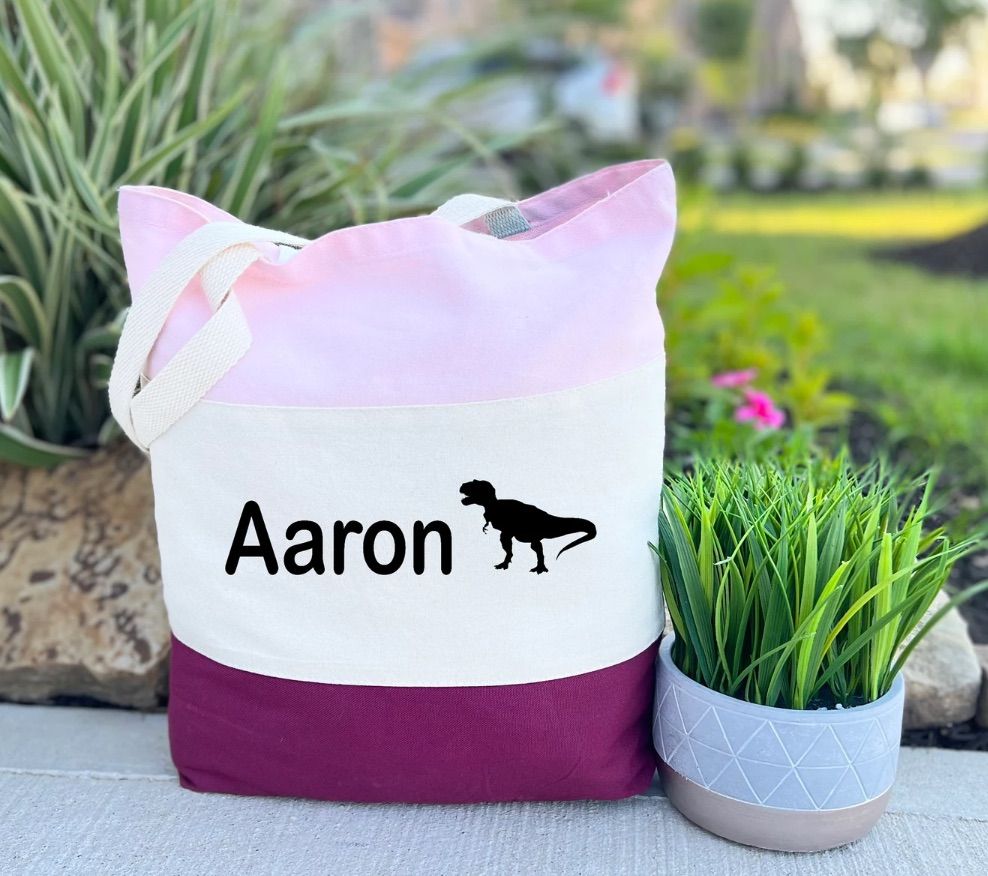 Customize the perfect tote bag for your books — with a little dino spice. You can get a tricolor tote or a single color and personalize how you'd like. $6 and up.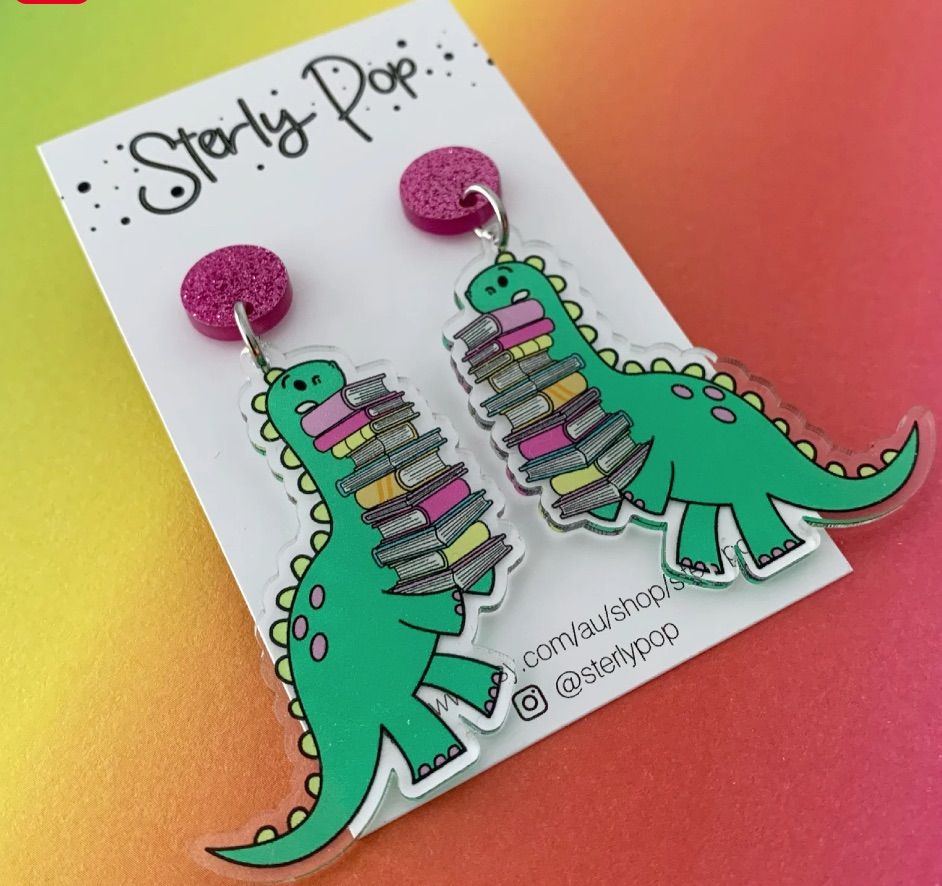 Last but absolutely not least, show off some razzmatazz with these dinosaur earrings. Related, Razzmatazz would be a great dinosaur name. $19
---
Want even more fun bookish goods? Check out these goods for bookish cat lovers, for goths, and for kids.