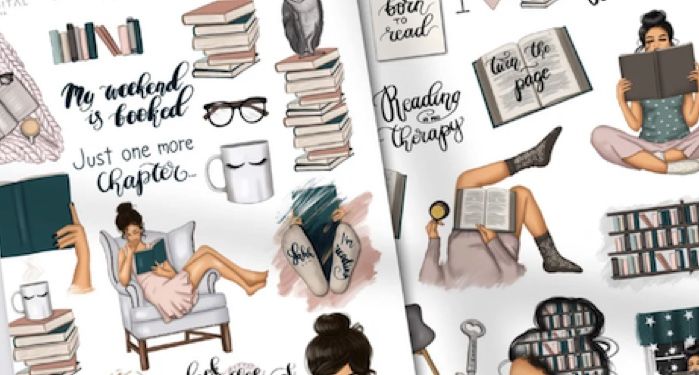 This content contains affiliate links. When you buy through these links, we may earn an affiliate commission.
When I think of books, I think of paper, ink, and that wonderful smell of a freshly opened book. But we live in a digital world, and every literati can enjoy some digital swag, too!
I'm not talking about your ereader case, either. I'm talking about digital swag for your phone, tablet, or computer. Bookish goods that can add a little library style to your screens or bring a little bookstore vibe to your devices. Just because it's digital doesn't mean it has to feel digital.
There are some amazing products out there that feature beautiful graphic design elements. Whether you're looking to spruce up a tired-looking desktop display or transform the aesthetic of your smart phone, these products are designed to bring some bookish bling to your digital world.
In addition to graphics, some of the items on this list will help you track your reading in style. There are thoughtfully crafted reading journals and other resources that'll make it easy for you to log your latest read or plan for the next one.
So for the digital literati hoping to turn their devices into little libraries, this is the list for you!