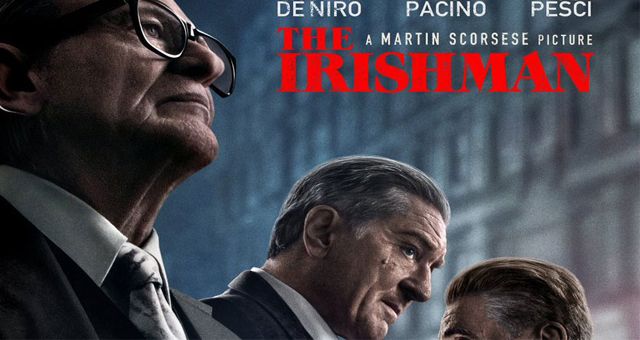 Critical Linking
Did Scorsese Adapt A Doubtful Nonfic Book?: Critical Linking, November 5, 2019
Critical Linking is a daily roundup of the most interesting bookish links from around the web sponsored by Book Riot's $50 gift card to the indie bookstore of your choice giveaway! Enter here.

---
"Martin Scorsese must be running out of gangster tales. He assembled a star-laden cast and a massive production budget for The Irishman, a dubious "true story" film about the 1975 disappearance of notorious Teamsters leader James R. Hoffa. Even the logline for the movie hedges: 'A mob hitman recalls his possible involvement with the slaying of Jimmy Hoffa.'
Wait a minute. A self-professed killer recalls his possible involvement in one of the 20th century's most famous missing person cases? What does 'possible' mean? It tells us the marketing people behind this movie know it's a shaky story line."
How true is the "true" in true crime?
---
"The book is written by Aiden Thomas, working from their own experiences in the story following Yadriel, a trans boy determined to prove his gender to his conservative Latinx family. Bestowed by the ancient gods of Maya, they can see spirits — but things get complicated when Yadriel summons a ghost who refuses to leave. The story is filled with romantic and familial elements to boot, and takes place around the Día de Muertos holiday."
This sounds amazing! AH-MAZING!
---
April 8, 2022 🕷 #SpiderVerse pic.twitter.com/FC5nVIuciB

— Spider-Man: Into The Spider-Verse (@SpiderVerse) November 1, 2019
Not to wish away time or anything BUT 2022 CAN'T COME FAST ENOUGH!