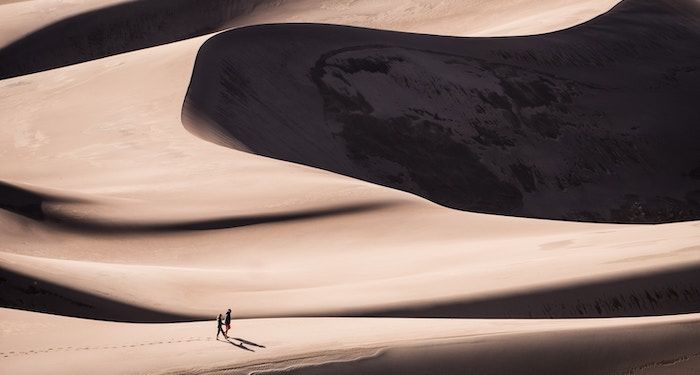 This content contains affiliate links. When you buy through these links, we may earn an affiliate commission.
Sometimes, post-apocalyptic stories imagine humanity scattered through outer space or fighting off rampant wildlife in an overgrown version of Earth. Sometimes they go for super-urbanized versions of current society, emphasizing technological advances or abandoned skyscrapers. And sometimes, they show a sand-covered wasteland where water is scarce and morality is at its limits. This sci-fi/fantasy sub-genre is called desertpunk, or desert punk, and I bet you've seen or read something in this genre without realizing it. Let's dive into the best desertpunk books to inspire your next read!
One of the most popular examples of the sub-genre is the Mad Max film series that follows an Australian policeman's attempt to avenge his family's death in the midst of societal chaos. Another example of a desertpunk book is Frank Herbert's Dune.
---
In the mood for more post-apocalyptic romps? Check out these lighthearted post apocalyptic books or these nine best queer post-apocalyptic YA books!