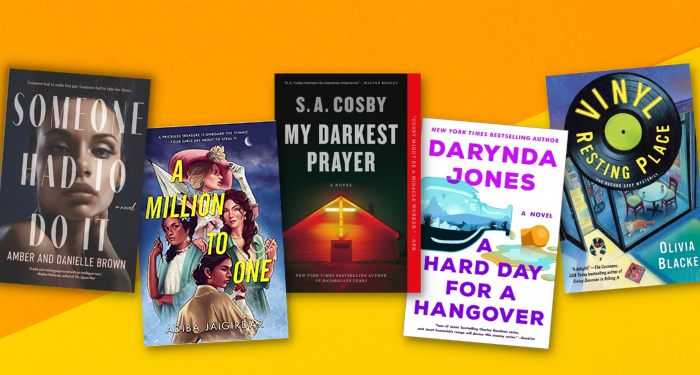 We've made it to all the best of year lists, plus all the lists shouting excitement for the books that are coming in 2023. But we still have the month of December, which is the right-in-this-moment time. While it's traditionally been the quiet time of publishing where they don't put out a lot of books, I've noticed blockbuster series and/or authors getting December releases in the last few years, including this year, which has a new entry in a very popular YA murder mystery series.
Whether you love or hate the holidays, enjoy buying books for others, or are just looking to hunker down with a few books to say goodbye/good riddance to 2022, I've got new releases for you. There's a new Truly Devious book for a locked-room mystery, there's the third book in a funny procedural series, a great Japanese translated detective mystery, a rerelease of S.A. Cosby's debut crime novel, a new cozy mystery series, a YA heist novel, and a social thriller focused on climate change. Basically, I have for you a list with many different crime books for different reading moods and tastes, so everyone can find something to curl up with!
---
Here's to all of 2022's great mystery books! And if you're looking for even more criminal reads, check out all our mystery/thriller posts. You can also find a full list of new releases in the magical New Release Index, carefully curated by your favorite Book Riot editors, organized by genre and release date.