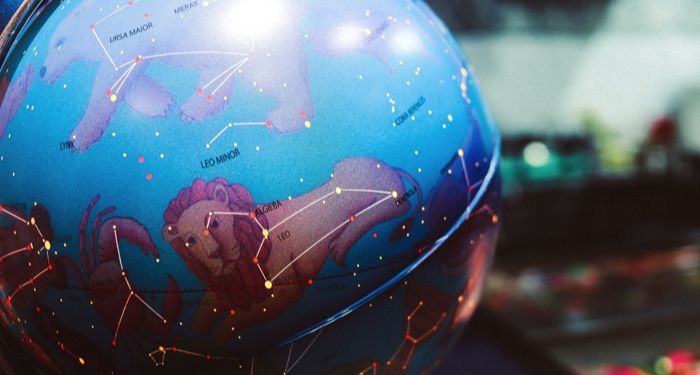 Lists
December 2021 Horoscopes and Book Recommendations
This content contains affiliate links. When you buy through these links, we may earn an affiliate commission.
Welcome to Book Riot's December 2021 Horoscopes and Book Recommendations! Somehow 2021 is almost over and I still haven't figured out that it's no longer 2020. As the year comes to a close, find out what December has in store for you. And while you're doing your holiday shopping, be sure to treat yourself to a brand new book you're sure to love based on your sign.
But first, let's talk about what the winter solstice means for you. The winter solstice takes place around December 21st of each year, when the Northern hemisphere experiences its shortest daylight and longest night of the year. Astrologically speaking, this day represents moving from darkness into light. Often, that means wiping the slate clean and finishing a phase in your life in order to move toward something new. As this occurs around the beginning of Capricorn season, it has an especially strong effect on things relating to your professional calling, ambition, and legacy. Spend some time around December 21st considering what you want to find or create in the new year, and some time thinking about what you need to leave behind to accomplish your goals.
NOTE: Due to the ongoing supchaish (AKA supply chain issues), many books' publishing dates are being pushed back, often at the last minute. The below books are slated for release in December at the time of writing, but their release dates may change.
Aries (March 21-April 19)
Taurus (April 20-May 20)
Gemini (May 21-June 20)
Cancer (June 21-July 22)
Leo (July 23-August 22)
Virgo (August 23-September 22)
Libra (September 23-October 22)
Scorpio (October 23-November 21)
Sagittarius (November 22-December 21)
Capricorn (December 22-January 19)
Aquarius (January 20-February 18)
Pisces (February 19-March 20)
---
Thanks for joining us for your December 2021 horoscopes and book recommendations! Looking for more books you'll love based on your sign? Check out your September, October, and November horoscopes and book recommendations!