Sponsored
3 on a YA Theme: December YA Releases for Your Library Holds List
This content contains affiliate links. When you buy through these links, we may earn an affiliate commission.
This list of December 2018 YA releases is sponsored by Book Riot's 10 Best Nonfiction Books of 2018 Giveaway.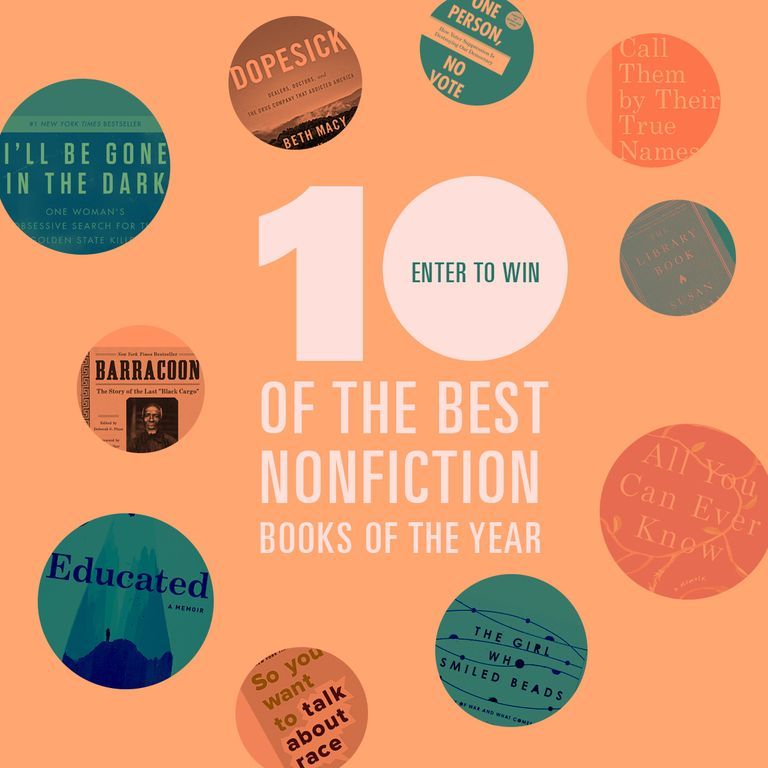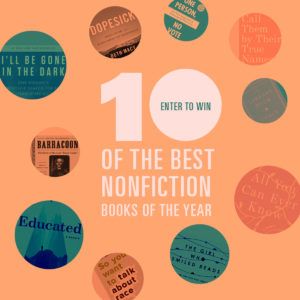 We're giving away ten of our favorite works of nonfiction of the year! Click here to enter.
---
Welcome to the end of 2018! December is typically a lighter month for book releases—a nice little breather in between the avalanche of fall and spring releases. But this month has a couple of not-to-be-missed books, so be sure to put these December 2018 YA releases on your library holds list—or holiday wishlist!
Aodren: A lonely, young king, searching for a way to dismantle his father's dark legacy.
Lirra: A girl with the power to control the wind, torn between duty and following her dreams
For twenty years, Channelers—women with a magical ability—have been persecuted in Malam by those without magic. Now King Aodren wants to end the bloody divide and unite his kingdom. But decades of hatred can't be overcome by issuing decrees, and rumors of a deadly Channeler-made substance are only fueling people's fears. Lirra has every reason to distrust Aodren. Yet when he asks for help to discover the truth behind the rumors, she can't say no. With Lirra by his side, Aodren sees a way forward for his people. But can he rewrite the mistakes of the past before his enemies destroy the world he's working so hard to rebuild? Erin Summerill returns with a high-stakes fantasy full of romance, magic, and revenge perfect for fans of Susan Dennard and C. J. Redwine.
Alex Mata doesn't want to worry about rumors of alien incursions—he'd rather just skate and tag and play guitar. But when he comes home to find an alien has murdered his parents, he's forced to confront a new reality: aliens are real, his parents are dead, and nobody will believe him if he tells. On the run, Alex finds himself led to the compound of tech guru Jeffrey Sabazios, the only public figure who stands firm in his belief that aliens are coming.
At Sabazios's invitation, Alex becomes a Witness, one of a special group of teens gifted with an ability that could save the Earth: they can glide through time and witness futures. When a Witness sees a future, that guarantees it will happen the way it's been seen, making their work humanity's best hope for stopping the alien threat. Guided by Sabazios, befriended by his fellow time travelers, and maybe even falling in love, Alex starts feeling like the compound is a real home—until a rogue glide shows him the dangerous truth about his new situation.
Now in a race against time, Alex is forced to reevaluate who he can love, who he can trust, and who he needs to leave behind.
Innocent blood has been spilled on the steps of the Council Hall, the sacred stronghold of the Shadowhunters. In the wake of the tragic death of Livia Blackthorn, the Clave teeters on the brink of civil war. One fragment of the Blackthorn family flees to Los Angeles, seeking to discover the source of the disease that is destroying the race of warlocks. Meanwhile, Julian and Emma take desperate measures to put their forbidden love aside and undertake a perilous mission to Faerie to retrieve the Black Volume of the Dead. What they find in the Courts is a secret that may tear the Shadow World asunder and open a dark path into a future they could never have imagined. Caught in a race against time, Emma and Julian must save the world of Shadowhunters before the deadly power of the parabatai curse destroys them and everyone they love.
In this powerful collection, well-known YA authors answer real letters from teens all over the world about the dark side of love: dating violence, break-ups, cheating, betrayals, and loneliness. This book contains a no-holds-barred, raw outpouring of the wisdom these authors have culled from mining their own hearts for the fiction they write. Their responses are autobiographical, unflinching, and filled with love and hope for the anonymous teen writers.
With contributors Becky Albertalli, Adi Alsaid, Libba Bray, Mike Curato, Heather Demetrios, Amy Ewing, Zach Fehst, Gayle Forman, Corey Ann Haydu, Varian Johnson, A.S. King, Nina LaCour, Kim Liggett, Kekla Magoon, Sarah McCarry, Sandhya Menon, Cristina Moracho, Jasmine Warga, and Ibi Zoboi.
Want more "3 On A YA Theme" posts? Gotcha covered.