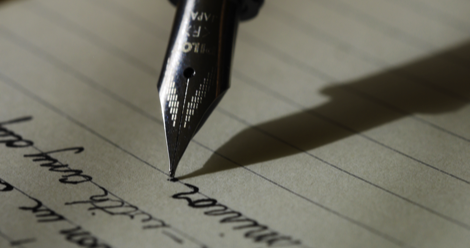 Opinion
Dear Pixar: We Deserve Better
Dear Pixar:
I love you. I will ever be forever grateful that you have existed and persisted, despite overwhelming odds like CEOs who didn't believe in the power of animation. You've told stories that challenge animation's boundaries and potential, allowing women and unconventional underdogs to take the stage, while doing research and showing respect. The comic adaptations show as much care and love.
Thus, as you can imagine, the news that Pixar founder John Lasseter has taken a six month leave due to harassing women has been a shock to me. Lasseter had done a great service to Disney and Pixar. He kept wanting to tell the stories only he could tell, about appliances and toys and fish fathers searching for their children. In addition, he revived Disney Animation and saved it from the infamous sequels era. I've been told that a great storyteller is not necessarily a great person. Even so, we should be able to trust that a creator won't want to grope us in a civilized workplace, and that our idols are decent human beings.
Pixar, you lied to us.
You lied by omission, by covering up Lasseter's infractions. Even in his statement about taking a six month leave, he calls the groping a series of "missteps." In common language, "misstep" would refer to someone tripping over their own feet. That is not the scenario here and you know it.
How can we trust you again? We need to be able to trust you as viewers, and as women who love animation. Yet this recent news shows that you are willing to lie to us about women's safety. You also show reluctance to honor the values that your films promote. How can we go to Coco and believe that it's about exploring your family traditions, without wondering how many women were groped while working on the rigging at their computers? How can we know that your company doesn't fire the people who do speak out, or intimidate them? Here are some steps you can take:
Print a list of all the women and men who lost their jobs or quit because of Lasseter, with their consent.
We need to know all of his victims, their names, and how we can help them, without them suffering retaliation. This should be with their consent, since all of Lasseter's accusers have asked for anonymity. People always talk about how men's lives are ruined by accusations, but we need to know how many careers that Lasseter destroyed.
Own your mistake.
Admit that you lied and covered up a painful deception. Make no excuses for what happened. Also: instead of putting out the fire, tell us what you are going to do to prevent future fires and pain. By that I mean that you should take tangible steps to make the Pixar work-space safer for women, and you should tolerate no retaliation against complaints or whistle-blowing.
Prove that Disney and Pixar can be safe spaces where a woman can do her job and come to tell a story.
Prove to us that you are doing more than damage control. Do not tolerate superiors putting hands on women's legs. Limit the amount of alcohol at functions. Show us that women can do their job and make art.
I am still going to need time to get over my pain. Pixar, you owe us more than what you gave. I need to review which movies from Pixar may no longer entertain me, knowing who made them. If you covered up for other employees with similar behavior, I may have to stop watching the DVDs entirely. It's not a matter of principle; it's having to think about how many people suffered to make this product, and how many times they had to tolerate indignities. They deserved better. They still do.