Fiction
Dear Diary: Favorite Books Told as Journal Entries
This content contains affiliate links. When you buy through these links, we may earn an affiliate commission.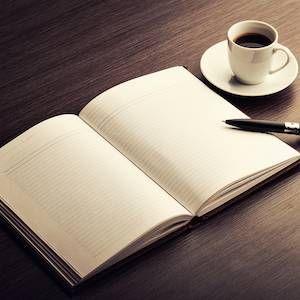 For the past year, my husband and I have been traveling around the world. We worked our butts off to save money, sold all of our things, packed up some bags, and went. Every day of that trip, I have kept notes on inside jokes, observations, silly things, scary things, and everything else in a black Moleskine journal with a monkey sticker on the front. I used my journal like a Pensieve. As Dumbledore said to Harry: "One simply siphons the excess thoughts from one's mind, pours them into the [journal], and examines them at one's leisure. It becomes easier to spot patterns and links, you understand, when they are in this form." If I put it in the book, I didn't need to take up bandwidth in my head remembering everything. After a year, it was full and I sent it to my brother who is keeping our things until we get back.
Last weekend, USPS told me they had lost my journal.
Naturally, "upset" isn't quite the word I'd use to describe how I feel. Dumbledore would've avada kedavra'd them. OK, Dumbledore is much kinder than me and wouldn't have done that. He would have at least accio'd my journal, though.
Losing my journal got me thinking about books written in a diary format. This happens to be one of my favorite story-telling devices and probably a big reason I kept such a complete journal. Writing in journal form is a popular way of conveying a character's story and losing that journal is often used as a way of moving the action forward. Here are some of my favorites. Warning: Spoilers for books published long ago are included.
I'm always up for reading a journal story so if someone has a suggestion to add to this list, please let me know! What are your thoughts about using a journal as a way to tell a story? Most importantly: does anyone know someone at USPS that can find my journal for me? I'm not ready to have it turned into a plot point!