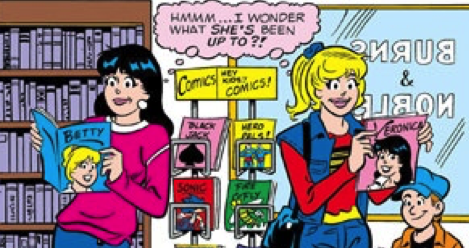 "Dear Veronica, I don't have much money, but I want a new wardrobe. If I shop at thrift stores, everyone will know because they will recognise their clothes. I live in a small town. What can I do?" – Jalee, by email.
I am overjoyed to tell you that this year, after many years apart Archie Andrews and his Riverdale gang are once again presences in my life. I have a rebooted comic shared universe and Riverdale on the CW to thank for this return. Because of Cole Sprouse, I once again love Jughead Jones more than anything on this planet. So the other day, fumbling through my comic books, I decided to read a Veronica comic book from 2004. The main story in the issue involves Veronica struggling as a student reporter at Riverdale High's new television station. She interviews a famous old actress at a senior home, and then discovers that the woman she interviewed is actually the jewel-thieving twin sister of said actress.
The st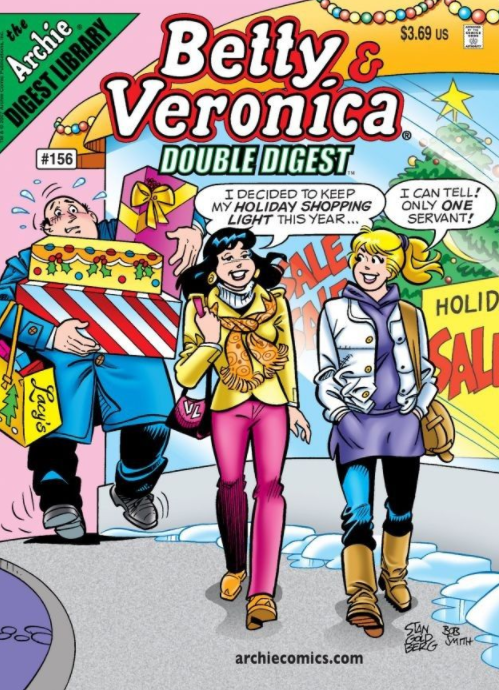 ory was a blast, but on the next page was something even better. I found a Veronica advice column, where real kids wrote in to ask questions to Veronica! I love the premise that this fictional character is giving her two sense on the everyday problems of her readers. Even better, the column is incredibly empathetic and offers substantial advice. "Veronica" (written by Sara Algase) responds to the above question: "Dear Jalee, It could definitely be embarrassing to shop at a local thrift store and end up wearing some of your friends' clothes. You'd probably have more luck if you shop at a thrift store that's farther away, or maybe at a flea market where you can get good prices and won't have to worry that you're wearing hand-me downs." Algase takes the time in her letter to offer assurance and kindness, and provides specific strategies for how kids with less money can stay as fashionable as their friends. This letter might have been really moving and useful for Jalee.
I dug a little bit into my comic collection (ie; pile of boxes in my closet) and found extra-textual content scattered throughout Archie Comics. Some favorites include a First Annual Veronica Pop Culture Survey (Jessica Simpson and Raven Symone are clear favorites), paid essay submissions from kids around the country, art contests of Archie doodles. From what I could find though, the advice column seems to be specific to Betty, Veronica, and Betty and Veronica comics. In the mid-2000s, all of the columns I could find are credited to Sara Algase. Kids want to know how to ask out their crush, how to navigate their friendships, how to grieve pets. In a Betty comic, Katelin writes to Betty Cooper that "sometimes I get stressed out over one simple little thing. My stomach gets achy and my head starts to spin….Is this normal? Should I take yoga?" Betty writes back with warmth and compassion, teaching Katelin about the physiological symptoms of stress and suggesting solutions. Next to this particular advice column is a quiz that asks kids "Do you Make Healthy Food Choices?"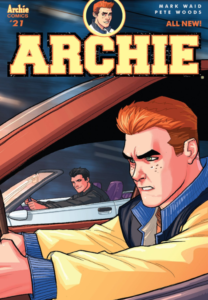 The Archie stories I've had in my head lately are not for children. Riverdale and the rebooted comic series are interesting and creative reinventions, but both very clearly recast Archie as a story about, and for, young adults. The comprehensive shared universe of the comics reboot seems designed for teenagers and adults who have enough money and independence to read all the books and follow the full story. Riverdale especially is explicitly concerned with the dark and twisted running through the seemingly innocuous (can you say "maple syrup"?). While this idea has power and importance, it also misses what the Veronica advice column reminded me about Archie comics. For a while, these were stories about teenagers written for pre-teens. They were also texts written with incredible care and empathy for those kids. I wonder if the world needs Archie comics written with kids in mind again.
Save
Save
Save