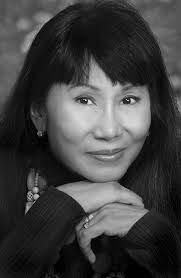 By now, you've seen at least three dozen commercials about the upcoming, extra-crazy, not-for-children Deadpool movie.
The Merc with a Mouth has a strange history in comics, and I'm here to help you navigate that history to find the books you really need to read for a primer on Rob Liefeld's most popular creation.
Deadpool by Joe Kelly, Stan Lee, Ed McGuinness, Aaron Lopresti, Bernard Chang, Shannon Denton, and Pete Woods
Deadpool didn't start as the fourth-wall-breaking, bizarre character we all know and love today. Ryan Reynolds would have been a strange casting choice for Wade Wilson before Joe Kelly got a hold of him. Kelly introduced the crazy to Deadpool in 1997, and it was received with middling success. Kelly's run is gaining more attention now with the resurgence, so apparently it was just ahead of its time.
Deadpool by Daniel Way, Andy Diggle, Steve Denton, Paco Medina, Carlo Barberi, and Bong Dazo
After Kelly, Deadpool dropped off the map for a while. He cropped up here and there, but didn't find any popularity until Daniel Way's 2008 maxi series. The Merc with a Mouth came back in a big way, finding a new audience. He still wasn't a superstar, but he was certainly relevant in the Marvel Universe again.
Deadpool by Gerry Duggan, Brian Posehn, Tony Moore, Scott Koblish, Mike Hawthorne
If Joe Kelly laid the foundation and Daniel Way built the house, Duggan and Posehn built the skyscraper. Wade Wilson had been around in comics over the last two decades, but Duggan and Posehn brought in a new wave of fans with their comedy and rocketed Deadpool to a new level of popularity. If you only have a little time to read before seeing the Merc on the big screen, grab the first couple volumes of Duggan and Posehn's run.
Uncanny X-Force by Rick Remender, Leonardo Manco, Jerome Opena, Esad Ribic, and Billy Tan
I'm actually not a big fan of Remender, but like Spider-Man, Wade Wilson's antics only get better when he's on a team with a bunch of straight-laced heroes like Wolverine. This incarnation of X-Force was a sort of mutant hit squad, permanently dispatching foes that may threaten mutant-kind. Archangel hired Deadpool to help out, and then antics ensued, along with a lot of blood. Seriously. It's like Tarantino made a superhero film.
Cable and Deadpool by Fabian Nicieza, Dan Slott, Reilly Brown, Mark Brooks, Patrick Zircher, and Lan Medina
Cable and Deadpool are arguably Rob Leifeld's most significant contributions to the Marvel universe. Deadpool is zany, comical, and never serious. Cable has a zany history, but doesn't have a funny bone in his body. I'm not sure whose idea it was to pair these two off, but their run created the Abbott and Costello of comics with great success. The Odd Couple of antiheroes are a great read.
Deadpool: Merc with a Mouth by Victor Gischler, Mary Choi, Bong Dazo, and Kyle Baker
This is a personal favorite for me. In the Marvel Zombies universe, Zombie Deadpool is nothing but a mouth, essentially. He's a disembodied head. The character was so much fun, Marvel decided to bring him to the 616 universe and team him up with…616 Deadpool. So yeah, a character who already has dialog (not monologues, dialog) with himself is now running around with and talking to his own severed zombie head. Two Deadpools! Both with voices in their heads! So many smart-ass mouths!