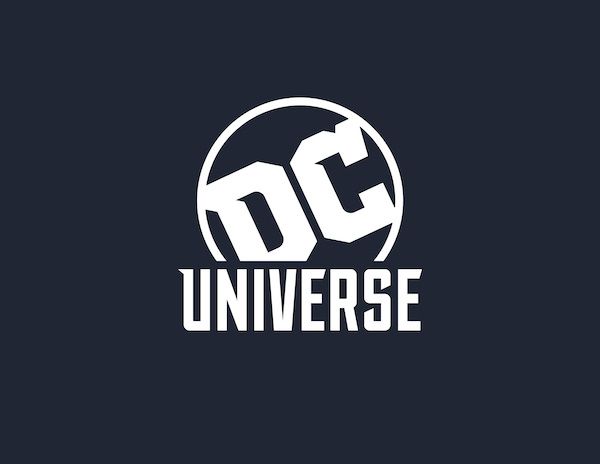 Comics Newsletter
DC Finally Unveils DC Universe: Digital Comics…and a Whole Lot More
This content contains affiliate links. When you buy through these links, we may earn an affiliate commission.
Remember way back when I was complaining that DC was the only major publisher that didn't have any sort of digital subscription service for their comics? Those were good times. Short-lived times, it turns out, since later that same day, DC unveiled their full plans for DC Universe, their new "for the fans" subscription service that provides access to streaming shows and movies (both exclusive-to-the-service and classics), exclusive collectibles, and, yes, digital comics.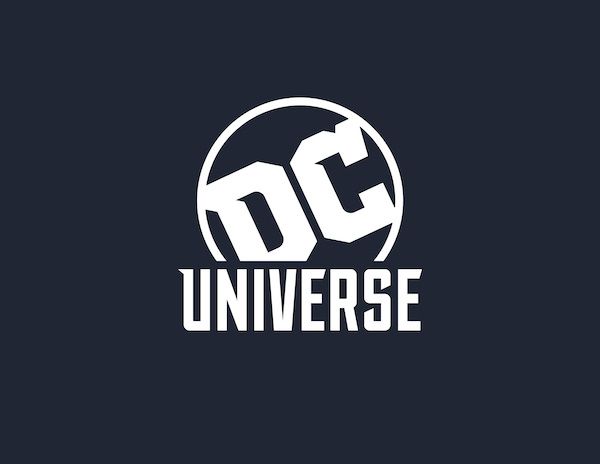 It's an interesting take on the traditional subscription service, one that blends every possible type of media into one big Wonder Woman–red pill. DC hasn't shared how much this smorgasbord of fandom will cost, or whether there will be different tiers for those who want more or less access. I imagine that information will come in August when the beta begins (more on that below). So exactly what do you get when you sign up for DC Unlimited?
A Bat-ton of stuff.
Comics
Sure, the press release leans heavy on the streaming-exclusive shows, but I'm more interested in the comics and how DC's foray into digital will compare to Marvel and Comixology.
DC says that the collection will be a "curated selection of thousands of DC comics" that spans "decades of comics creations." Which sounds good so far—but it doesn't sound like the tens of thousands of comics of its competitors.
What's got me squinting my eyes at the fine print are the comics listed as part of the rollout. Action Comics #1 and Detective Comics #27, introduce Superman and Batman, respectively (just in case you're not familiar with these nascent, indie superheroes). The rest, Geoff Johns and Jim Lee's 2011 run on Justice League, the 2011 Swamp Thing series, and Amanda Conner's 2013 Harley Quinn, all seem very carefully chosen to highlight DC Universe video assets.
Very much like Comixology, DC also mentions that the comics offered will be a "rotating selection" rather than a permanent library. This might work out OK for the casual fan or someone who wants to dig into the history of a character they see in one of the shows. And while DC mentions "hard-to-find" titles, I worry that heavy curation will make their digital longboxes more of a tasting menu than a smorgasbord. Here's a sampling of the titles that will debut along with the app.
It's a pretty staid collection, a lot of which can already be found in your library's digital stash. I'm hoping things will get a bit more interesting as the service matures. I'll forgive a lot if I can get all of a comic events' titles collected in one place. I never did finish Brightest Day…
Exclusive Shows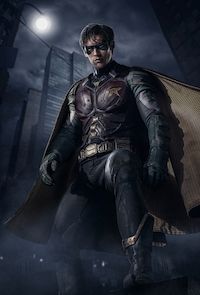 As recently as last year, DC was doubling-down on straight-to-home-video animation titles, with some success. But it was clear that the market had shifted away from DVDs. Now, those same animation efforts will be put towards filling the DC Universe streaming catalog. Even better, with the success of episodic streaming on Netflix and Hulu, DC is bringing back one old favorite that fans have been trying to bring to production for years.
But first, DC is bringing three new live-actions series to DC Universe: Swamp Thing, Doom Patrol, and Titans.
Titans debuts this year (thirst trap Robin and all), with the other two slated (Slade-ed?) to drop in 2019. Other live-action offerings will include a bunch of back catalog movies and shows, including Lynda Carter's Wonder Woman series (finally in HD)!
Animation-wise, in 2019, Harley Quinn will be getting her own show in what sounds like an Amanda Conner–inspired plot line as she employs Poison Ivy's help to earn a seat at the Legion of Doom's table. DC is specifically saying this one is "adult animation." Seeing as she fills the bawdy trickster niche that Deadpool occupies over at Marvel, this could be a lot of fun (hey, I hear Donald Glover might have a script that could work, just sayin').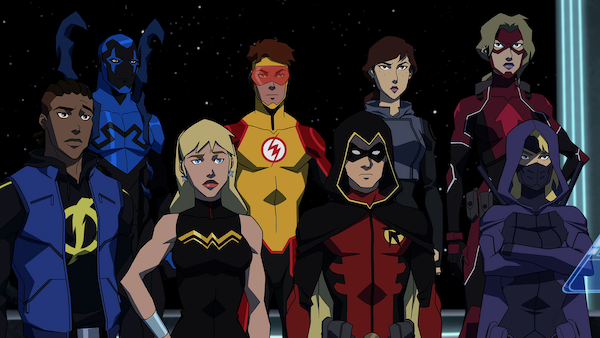 That brings us to the reveal that had my kids running around the house—new Young Justice episodes! Called Young Justice: Outsiders, it will pick up where Season 2 left off, but with new metas and new threats. Considering people have been asking for a Season 3 for the past 8 years, this addition alone will gain DC Universe a ton of subscribers. It'll also debut in 2019.
Collectibles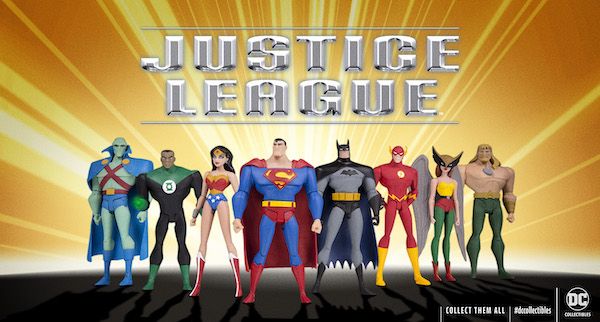 One thing that caught my eye was the inclusion of DC Collectibles in the DC Universe package. Like Marvel Unlimited's top tier, DC will be making available to subscribers exclusive figures, starting with all-new figures of the Justice League Animated lineup. No doubt, this will cause JLU completionists to become apoplectic. But it's a great place to start a new collection!
Subscribers will be able to buy additional DC Collectibles merch through the app, including harder to find pieces. I'm hoping that we'll see Artists Collection statues among the treasure trove, they're easily some of my favorite pieces (I'll have more on those next month around SDCC).
Where Can I Sign Up?
You can throw your hat in and sign up for the beta on the dcuniverse.com site. It's slated to begin sometime early in August. Regular subscriptions will begin later that same month.