Comics Newsletter
First Wave of DC Titles for Young Readers Gets Cover and Artist Reveals
This content contains affiliate links. When you buy through these links, we may earn an affiliate commission.
Earlier this year, DC announced two new imprints of original graphic novels: DC Ink, for young adult readers, and DC Zoom, for middle grade readers. And I lost my damn mind.
I have been a dyed-in-the-wool DC fan for what sometimes seems like endless, exhausting centuries, and that whole time I have been urging DC (and Marvel) to:
1. make more comics for kids;
2. make more comics for and about (and by!) girls and women; and
3. publish original graphic novels that are actually accessible to the enormous audience of potential customers outside of the direct market, particularly kids who discover books via schools and libraries.
Check, check, and check. Plus the writers are a who's who of A+ MG and YA talent. DC is committing to this, you guys.
The first book to be released under the DC Ink banner was supposed to be the trade of the superb Supergirl: Being Super by Mariko Tamaki and Joelle Jones, but when the imprint launch date slipped to next year, Being Super was released as a solo title. Still, it's very much in the DC Ink vein. And when I got it in the mail I looked around to make sure no one was watching (in my apartment where I live by myself) and then hugged it to my chest like a long lost sister. A book about a teenage Supergirl that's actually for teen girls! And it's great!
On June 11th, DC revealed the covers and full creative teams of the first eight books to be launched under the new imprints in April 2019. So it looks like next April (my birthday month!) I will have eight beautiful new siblings to hug.
Let's gush, shall we?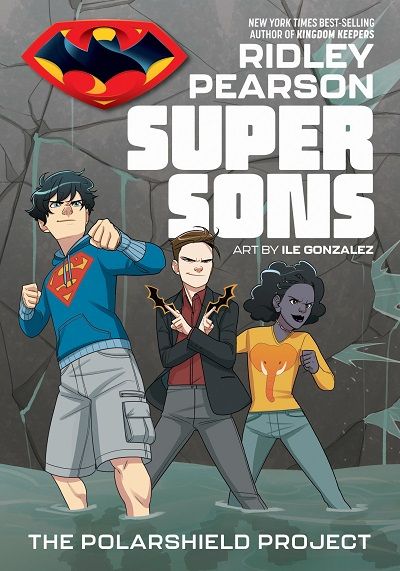 From DC Zoom, Super Sons: The Polarshield Project by Ridley Pearson and Ile Gonzalez. Look at Jon Kent's fluffy hair and perfect little nose! Look at Damian Wayne's terrible bratty face! I don't know who the girl is but she has unparalleled taste in shirts and I love her already!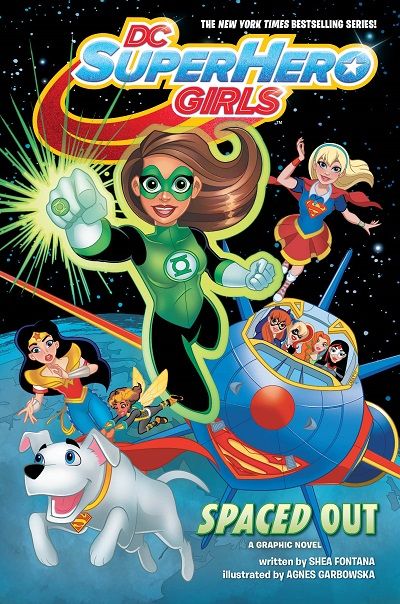 DC Super Hero Girls has been endlessly delightful to me and now they're featuring Jessica Cruz, the best Green Lantern (with the best name!), front and center. I cannot wait to read about her space adventures (with Krypto!) in Shea Fontana and Agnes Garbowski's Spaced Out.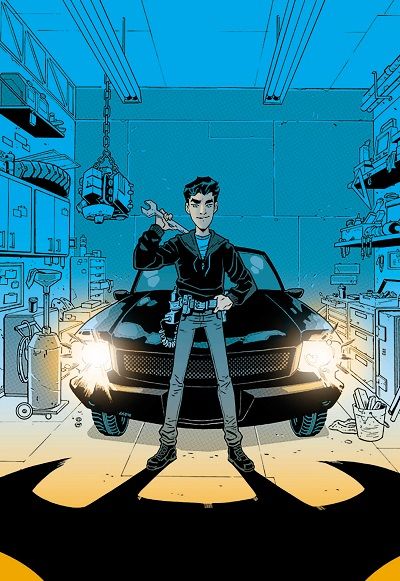 Batman: Overdrive by Shea Fontana and Marcelo Di Chiara. This is just a first look and not a finished cover, but it's pretty darn cute—and I don't even like Batman. Even if I do have "Greased Lightning" stuck in my head now.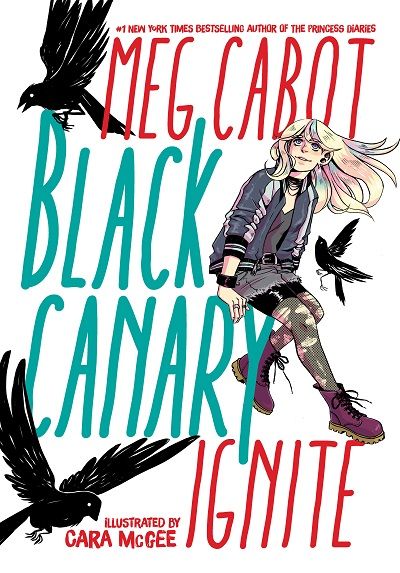 Even as a single drawing on the cover of Meg Cabot and Cara McGee's Black Canary: Ignite, Black Canary dresses a) better than me and b) like the best friend I wish I was cool enough to have had in middle school.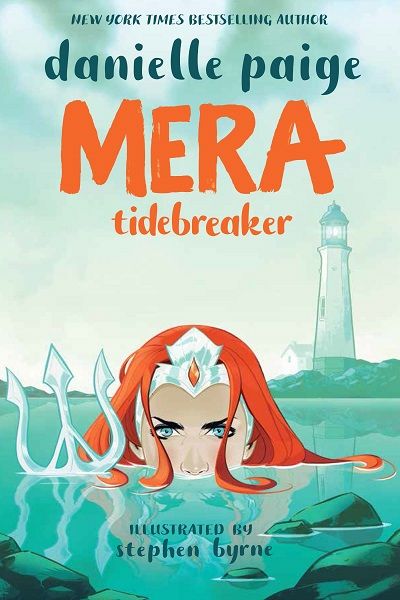 Over on the DC Ink side of things…I could stare at the cover to Mera: Tidebreaker by Danielle Paige and Stephen Byrne all day. That color palette! That reflection! The classic pose of regal water weirdos everywhere!
Under the Moon: A Catwoman Tale by Lauren Myracle and Isaac Goodhart. How have there not already been ten thousand Catwoman books for teens? The mind reels.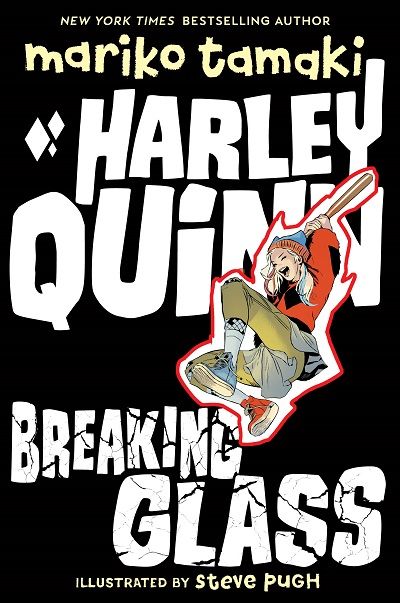 My peers were already relating to Harley Quinn waaay back when I was in high school and that was long before her recent renaissance and semi-heroic makeover, so I'd say Mariko Tamaki and Steve Pugh's Harley Quinn: Breaking Glass is long overdue. (This is another first look rather than finished cover, but what I've seen of the book itself so far is gorgeous.)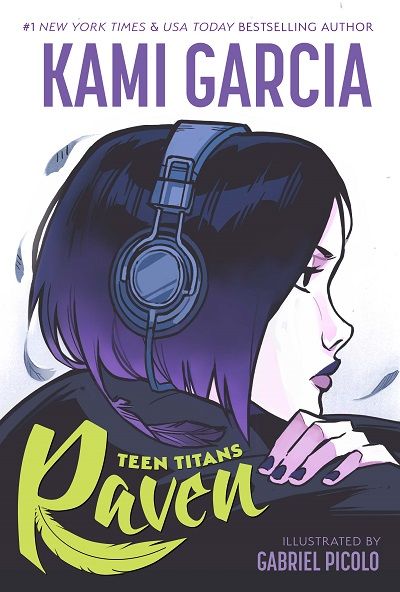 This cover to Kami Garcia and Gabriel Picolo's Teen Titans: Raven is a perfect blend of Raven's endlessly appealing animated redesign and vulnerable humanity. The feathers floating around her head are the perfect touch.
Personally, I'm in total Pokemon gotta-catch-'em-all mode where Ink and Zoom are concerned, but which ones are you guys most excited about?