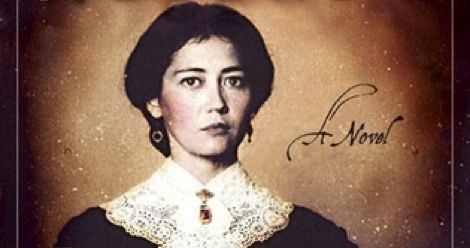 Fiction
DAUGHTER OF FORTUNE, the Queer, Multi-Racial Western, Turns 20 And Stays Cool
This content contains affiliate links. When you buy through these links, we may earn an affiliate commission.
My copy of Isabel Allende's Daughter of Fortune was a gift. A friend of mine gave me her tattered paperback copy with a defiant young woman staring back at me. My friend said, "You must read this." So, it went from her basement into the back of my old Subaru where I left it so that I would remember to read it. It stayed there for two whole years.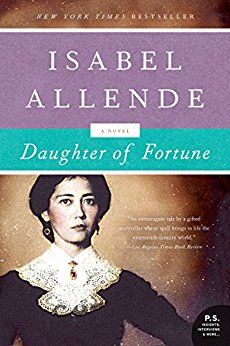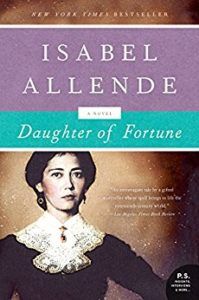 A different car later, and I finally got to it. After finishing, I was sad I had wasted years not knowing Eliza Sommers and Tao Chi'en and the story of how the two met and ended up thousands of miles from their homelands among the rough and tumble world of the California Gold Rush.
Originally published as Hija de La Fortuna in 1998, Daughter of Fortune turned 20 this year. Unlike many things from the 1990s, which sometimes make us cringe because of the way they deal with race, women and the LGBTQ community, Daughter of Fortune becomes more revolutionary as the reader turns the pages.
First, the book takes the colonialist patriarchy of the mid-19th century and laughs at it. The novel takes place in Chile, England, and then California, and the suffocating realities of the social structure are clearly noted. It is dangerous, complicated, and at other times toxically dull to be anything but a white man, in the outward society of the novel, yet almost all of the characters who don't fit into this category find a way to circumvent their identities in rebellious ways both large and small. Even Rose Sommers, Eliza's surrogate mother and the essence of a proper English lady, is sex-positive and progressive in surprising ways.
The novel also handles race and identity in a way that seemed far above its time. These social constraints are understood and then they are bent, twisted, and shifted by the characters in the story. We can see this in Tao Chi'en's identity as a Chinese physician. Yes, he is a product of his culture, but he often questions it, and breaks it, and exists outside it. He isn't the only character who does this either. Mama Friesa, Eliza's nanny and the Sommerses' Chilean cook, navigates the three worlds of the country's strict Catholicism, the Sommerses' Protestant household, and her indigenous childhood.
In fact, this idea of bridging and walking between two worlds also applies to gender as well. First with Eliza Sommers, herself. It is Eliza, who imitates sex with her lover and arranges their secret meetings while she is still in Chile. Then when she leaves for California, she resorts to dressing as a man so she can move around freely from place to place. Yet dressing as a man isn't just for convenience; it also seems as if it is Eliza's way to deconstruct gender and race itself. At first, she is Tao Chi'en's deaf relative, then she is a young homosexual from Chile searching for her long-lost brother. At other more private times when she is with Tao Chi'en, it is often as if he is in many ways, more feminine than she is.
Gender fluidity is also a central part of the character Joe Bonecrusher, the boss of a traveling brothel, which Eliza joins when she is concealed as a man. Joe seems both male and female, often dressing as either and exhibiting behaviors of both mother and father.
Yes, this book is 20 years old, but its freshness was a sheer delight. So, dear friends, don't leave it in the back seat as I did. Instead, use it as a savvy bit of warmth to get through the winter.