Sponsored
15 Of The Darkest, Gloomiest, Doomiest YA Books Ever
This post is sponsored by Black Bird of the Gallows by Meg Kassel from Entangled Teen.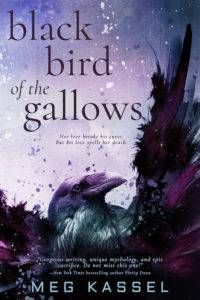 Where harbingers of death appear, the morgues will soon be full.
Angie Dovage can tell there's more to Reece Fernandez than just the tall, brooding athlete who has her classmates swooning, but she can't imagine his presence signals a tragedy that will devastate her small town. She can't know she'll be thrown into a battle between good and evil with Reece right in the center of it—and he's not human.
Still, she knows something most don't. The secrets her town holds could kill them all. But falling in love with a harbinger of death could be even more dangerous.
---
I love dark books. The darker and gloomier and more bleak, the more I can't tear myself away from reading. There's something weirdly comforting in reading a story where nothing good is going on for the character and where no happy ending is guaranteed. You know whatever ending comes is one that comes for a reason, whether or not it's positive.
YA can go dark—really, really dark. And damn, do I love when they do.
Here's a look at 15 YA books which'll have you enjoying doom and gloom. These books cross all genres, as well as pull from recent titles and those from the way back machine. Bonus: two of these are short story collections, offering a nice array of dark, gloomy reads from a wide variety of authors.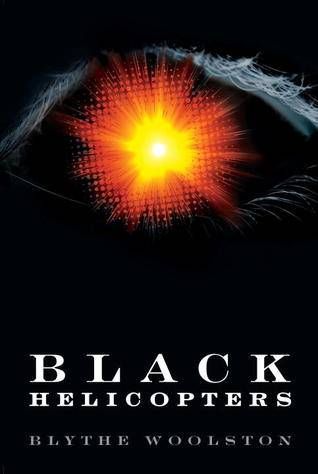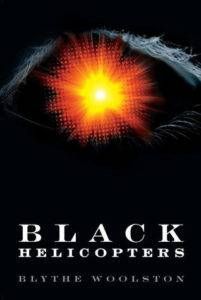 Black Helicopters by Blythe Woolston
I'm Valkyrie White. I'm fifteen. Your government killed my family.
Ever since Mabby died while picking beans in their garden—with the pock-a-pock of a helicopter overhead—four-year-old Valley knows what her job is: hide in the underground den with her brother, Bo, while Da is working, because Those People will kill them like coyotes. But now, with Da unexpectedly gone and no home to return to, a teenage Valley (now Valkyrie) and her big brother must bring their message to the outside world—a not-so-smart place where little boys wear their names on their backpacks and young men don't pat down strangers before offering a lift. Blythe Woolston infuses her white-knuckle narrative, set in a day-after-tomorrow Montana, with a dark, trenchant humor and a keen psychological eye. Alternating past-present vignettes in prose as tightly wound as the springs of a clock and as masterfully plotted as a game of chess, she ratchets up the pacing right to the final, explosive end.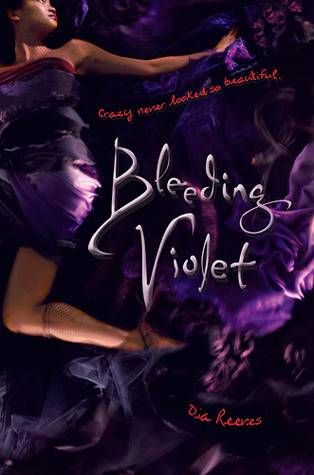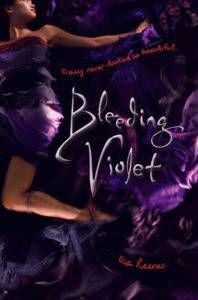 Bleeding Violet by Dia Reeves
Hanna simply wants to be loved. With a head plagued by hallucinations, a medicine cabinet full of pills, and a closet stuffed with frilly, violet dresses, Hanna's tired of being the outcast, the weird girl, the freak. So she runs away to Portero, Texas in search of a new home.
But Portero is a stranger town than Hanna expects. As she tries to make a place for herself, she discovers dark secrets that would terrify any normal soul. Good thing for Hanna, she's far from normal. As this crazy girl meets an even crazier town, only two things are certain: Anything can happen and no one is safe.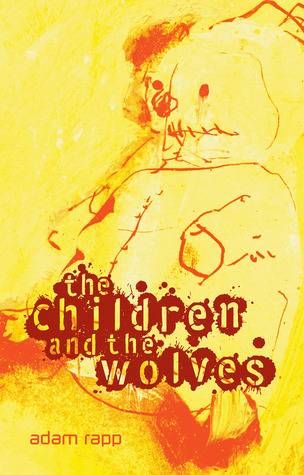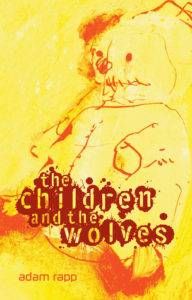 The Children and the Wolves by Adam Rapp
Three teenagers—a sharp, well-to-do girl named Bounce and two struggling boys named Wiggins and Orange—are holding a four-year-old girl hostage in Orange's basement. The little girl answers to "the Frog" and seems content to play a video game about wolves all day long, a game that parallels the reality around her. As the stakes grow higher and the guilt and tension mount, Wiggins cracks and finally brings Frog to a trusted adult. Not for the faint of heart, Adam Rapp's powerful, mesmerizing narrative ventures deep into psychological territory that few dare to visit.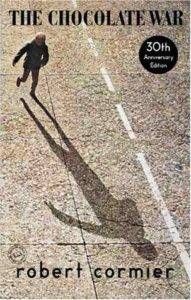 The Chocolate War by Robert Cormier
Jerry Renault ponders the question on the poster in his locker: Do I dare disturb the universe? Refusing to sell chocolates in the annual Trinity school fund-raiser may not seem like a radical thing to do. But when Jerry challenges a secret school society called The Vigils, his defiant act turns into an all-out war. Now the only question is: Who will survive? First published in 1974, Robert Cormier's groundbreaking novel, an unflinching portrait of corruption and cruelty, has become a modern classic.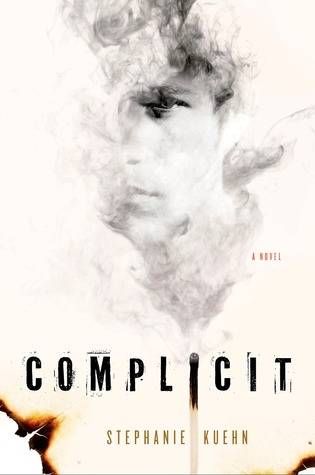 Complicit by Stephanie Kuehn
Two years ago, sixteen-year-old Jamie Henry breathed a sigh of relief when a judge sentenced his older sister to juvenile detention for burning down their neighbor's fancy horse barn. The whole town did. Because Crazy Cate Henry used to be a nice girl. Until she did a lot of bad things. Like drinking. And stealing. And lying. Like playing weird mind games in the woods with other children. Like making sure she always got her way. Or else. But today Cate got out. And now she's coming back for Jamie.
Because more than anything, Cate Henry needs her little brother to know this one simple truth: She's not the crazy one and never has been.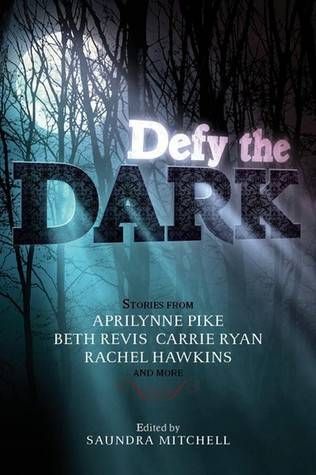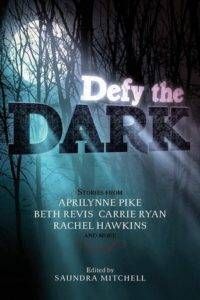 Defy the Dark edited by Saundra Mitchell
The seventeen original stories in Defy the Dark, an eerie, mind-bending YA anthology, could only take place in darkness.
Open the pages and discover: A creepy guy who stares too long. The secrets of the core of the earth. Dreams of other people's lives. A girl who goes mad in the darkness. Monsters in Bavaria. A generational spaceship where night doesn't exist. And other mysteries and oddities.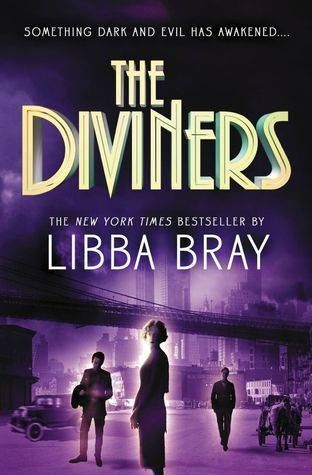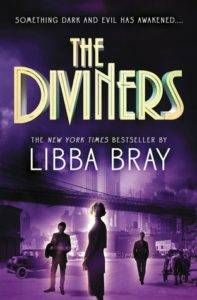 The Diviners by Libba Bray (series)
Evie O'Neill has been exiled from her boring old hometown and shipped off to the bustling streets of New York City—and she is pos-i-tute-ly ecstatic. It's 1926, and New York is filled with speakeasies, Ziegfeld girls, and rakish pickpockets. The only catch is that she has to live with her uncle Will and his unhealthy obsession with the occult.
Evie worries he'll discover her darkest secret: a supernatural power that has only brought her trouble so far. But when the police find a murdered girl branded with a cryptic symbol and Will is called to the scene, Evie realizes her gift could help catch a serial killer.
As Evie jumps headlong into a dance with a murderer, other stories unfurl in the city that never sleeps. And unknown to all, something dark and evil has awakened.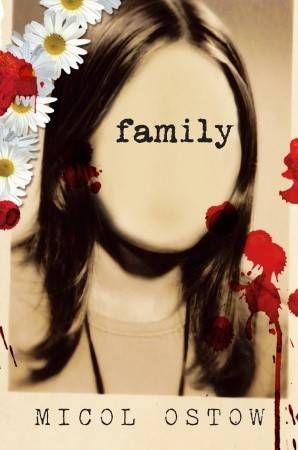 Family by Micol Ostow
It is a day like any other when seventeen-year-old Melinda Jensen hits the road for San Francisco, leaving behind her fractured home life and a constant assault on her self-esteem. Henry is the handsome, charismatic man who comes upon her, collapsed on a park bench, and offers love, a bright new consciousness, and—best of all—a family. One that will embrace her and give her love. Because family is what Mel has never really had. And this new family, Henry's family, shares everything. They share the chores, their bodies, and their beliefs. And if Mel truly wants to belong, she will share in everything they do. No matter what the family does, or how far they go.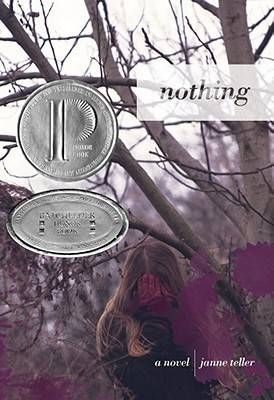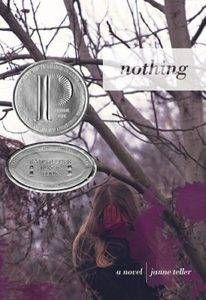 Nothing by Janne Teller
When Pierre-Anthon realizes there is no meaning to life, the seventh-grader leaves his classroom, climbs a tree, and stays there. His classmates cannot make him come down, not even by pelting him with rocks. So to prove to Pierre-Anthon that life has meaning, the children decide to give up things of importance. The pile starts with the superficial—a fishing rod, a new pair of shoes. But as the sacrifices become more extreme, the students grow increasingly desperate to get Pierre-Anthon down, to justify their belief in meaning.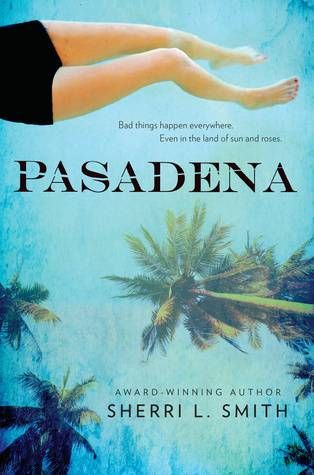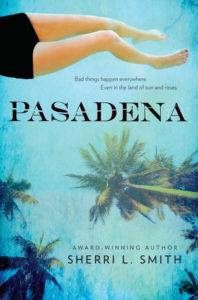 Pasadena by Sherri L Smith
When Jude's best friend is found dead in a swimming pool, her family calls it an accident. Her friends call it suicide. But Jude calls it what it is: murder. And someone has to pay.
Now everyone is a suspect—family and friends alike. And Jude is digging up the past like bones from a shallow grave. Anything to get closer to the truth. But that's the thing about secrets. Once they start turning up, nothing is sacred. And Jude's got a few skeletons of her own.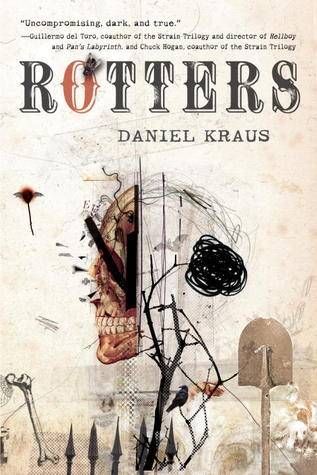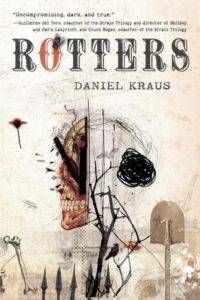 Rotters by Daniel Kraus
Grave-robbing. What kind of monster would do such a thing? It's true that Leonardo da Vinci did it, Shakespeare wrote about it, and the resurrection men of nineteenth-century Scotland practically made it an art. But none of this matters to Joey Crouch, a sixteen-year-old straight-A student living in Chicago with his single mom. For the most part, Joey's life is about playing the trumpet and avoiding the daily humiliations of high school.
Everything changes when Joey's mother dies in a tragic accident and he is sent to rural Iowa to live with the father he has never known, a strange, solitary man with unimaginable secrets. At first, Joey's father wants nothing to do with him, but once father and son come to terms with each other, Joey's life takes a turn both macabre and exhilarating.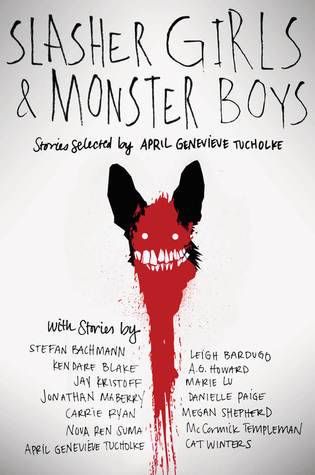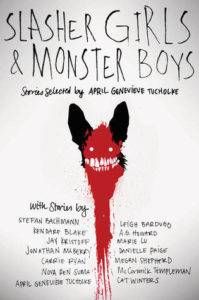 Slasher Girls and Monster Boys edited by April Genevieve Tucholke
A host of the smartest young adult authors come together in this collection of scary stories and psychological thrillers curated by Between the Devil and the Deep Blue Sea's April Genevieve Tucholke.
Each story draws from a classic tale or two—sometimes of the horror genre, sometimes not—to inspire something new and fresh and terrifying. There are no superficial scares here; these are stories that will make you think even as they keep you on the edge of your seat. From bloody horror to supernatural creatures to unsettling, all-too-possible realism, this collection has something for any reader looking for a thrill.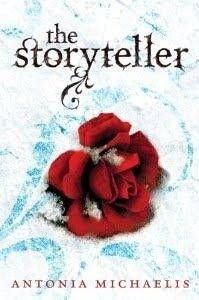 The Storyteller by Antonia Michaelis
Anna and Abel couldn't be more different. They are both seventeen and in their last year of school, but while Anna lives in a nice old town house and comes from a well-to-do family, Abel, the school drug dealer, lives in a big, prisonlike tower block at the edge of town. Anna is afraid of him until she realizes that he is caring for his six-year-old sister on his own. Fascinated, Anna follows the two and listens as Abel tells little Micha the story of a tiny queen assailed by dark forces. It's a beautiful fairy tale that Anna comes to see has a basis in reality. Abel is in real danger of losing Micha to their abusive father and to his own inability to make ends meet. Anna gradually falls in love with Abel, but when his "enemies" begin to turn up dead, she fears she has fallen for a murderer. Has she?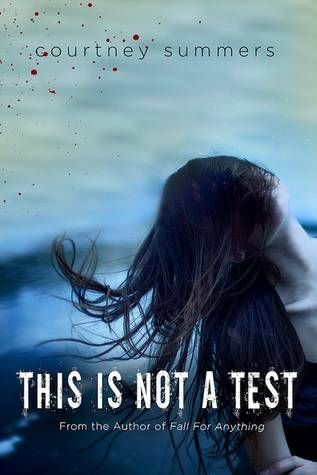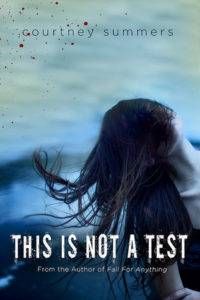 This is Not a Test by Courtney Summers
It's the end of the world. Six students have taken cover in Cortege High but shelter is little comfort when the dead outside won't stop pounding on the doors. One bite is all it takes to kill a person and bring them back as a monstrous version of their former self. To Sloane Price, that doesn't sound so bad. Six months ago, her world collapsed and since then, she's failed to find a reason to keep going. Now seems like the perfect time to give up. As Sloane eagerly waits for the barricades to fall, she's forced to witness the apocalypse through the eyes of five people who actually want to live. But as the days crawl by, the motivations for survival change in startling ways and soon the group's fate is determined less and less by what's happening outside and more and more by the unpredictable and violent bids for life—and death—inside. When everything is gone, what do you hold on to?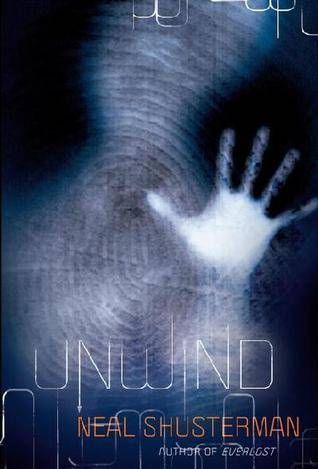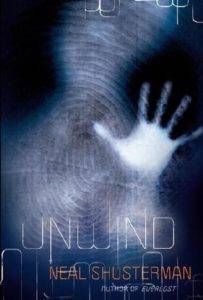 Unwind by Neal Shusterman (series)
The Second Civil War was fought over reproductive rights. The chilling resolution: Life is inviolable from the moment of conception until age thirteen. Between the ages of thirteen and eighteen, however, parents can have their child "unwound," whereby all of the child's organs are transplanted into different donors, so life doesn't technically end. Connor is too difficult for his parents to control. Risa, a ward of the state, is not enough to be kept alive. And Lev is a tithe, a child conceived and raised to be unwound. Together, they may have a chance to escape and to survive.