Opinion
The Dark Side of the Bookstore : The Problem With The "African-American" Section
This content contains affiliate links. When you buy through these links, we may earn an affiliate commission.
While we at the Riot take some time off to rest and catch up on our reading, we're re-running some of our favorite posts from the last several months. Enjoy our highlight reel, and we'll be back with new stuff on Monday, January 5th.
This post originally ran August 4, 2014.
_________________________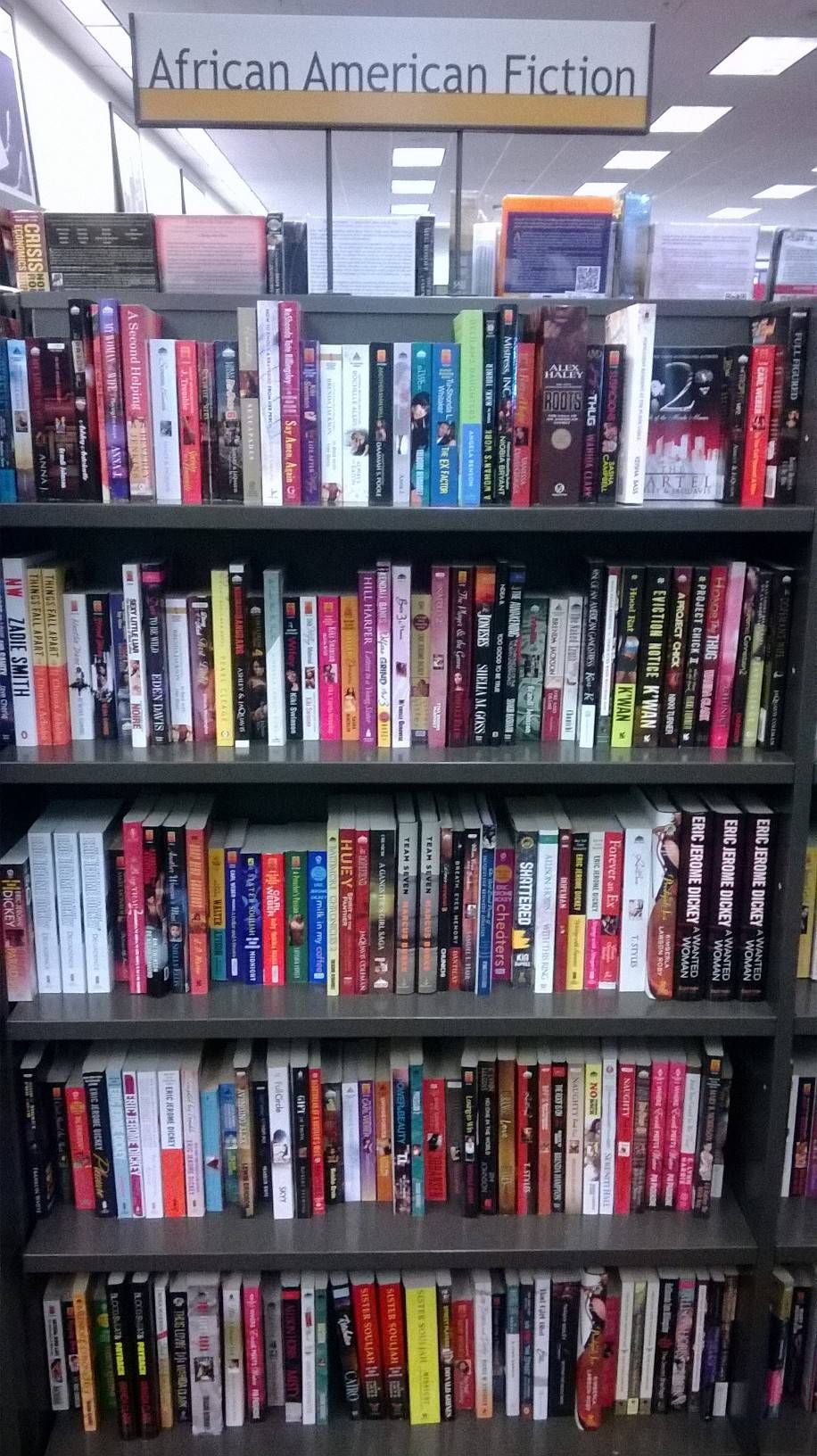 Ask any reader why they like the books they like, and the answers vary from "I can totally relate to the characters," to "It's an escape to an entirely different world." I agree. You don't have to come from the same background, city, planet, or race as a character to enjoy their story.
But far too often, I've heard people who refuse to read books by Black authors because they "can't relate" to Black characters.
Hmm.
When I was a kid, I read the Sweet Valley High series of books that featured blonde, blue-eyed twin sisters who were relatively well off. In fact, at the beginning of every book, Francine Pascal repeated the same physical description of the girls, to reinforce how un-like me they were. Encyclopedia Brown, Trixie Belden, Cam Jansen and Nancy Drew were kid detectives I could count on. One of my favorite books is Jane Eyre, and when I read The Kitchen God's Wife, I adored it. Besides some of us being female, I have nothing physically in common with any of these characters. But the thing about character is that it should be judged by its content, not its color.
Books are supposed to show us things about ourselves and beyond ourselves. Fiction in particular, can take us to places like Alice's Wonderland, or keep us rooted in the reality of our own hometowns.
So what is it about the African-American section of a bookstore that seems so foreboding? You can find Jhumpa Lahiri, Paulo Coelho, Amy Tan, Khaled Hosseini, Gabriel Garcia Marquez, and other non-White but also non-Black authors in the regular fiction section in their alphabetized places. In fact, besides the African-American section, the only other fiction shelf that I see earmarked by ethnicity is the Spanish-language section (which also houses popular books like Twilight and Harry Potter en espanol).
Black author such as Toni Morrison or Alice Walker will sneak into the regular fiction section, and specialized fiction by Octavia Butler and Walter Mosley end up sorted by their genres and not by the authors' race. But this, too often, is the case only when an author has gathered a nice-sized following to expand past the limits of their skin color. Popularity, however, does not keep non-Black authors limited to a certain area of the bookstore.
Having worked at two large chain bookstores, I remember being instructed to specially designate Black authors to the African-American table, no matter how prominent they were, and to keep an eye on that section to watch for thieves.
As a writer, my absolute fear was ending up, not in the clearance bin, but in the African-American section.
My characters speak to whoever will hear their story. They have a journey with which anyone can choose to relate. So many Black authors don't see a wider circulation of their work because in some places, the African-American section of a bookstore is just a half shelf or table pushed to the back. And sometimes, people are just too afraid to check out something that they think is only meant for Black people to understand. As if the book is completely written in Ebonics or something.
That's why I think it's time to uproot the African-American section from the bookstore. Yes, that means there may be an Wahida Clark urban fiction novel sitting next to your Candace Bushnell urban fiction. Donald Goines may finally sit next to Sue Grafton. But isn't that where they belong? Segregating our fiction, by anything other than subject matter or genre (which I may be against as well, but that's a whole 'nother story), cheats us out of having options in our reading lives.
As readers, it should be up to us whether or not we will stick with the fiction we know, or expand our horizons to different fare. Bookstores that take that option out of our hands feed into our prejudices by holding authors hostage in a designated area that gets far too little foot traffic. The author's name and the character's color should not limit us in what we choose to read.
Go into the children's section of your local bookstore. Look at the diversity of the books. You will find characters of all colors, religions, ethnicities, and races intermingled on those shelves. How offended would we be if suddenly there was only a section for White Princess stories, or Latino Fantasies in the children's section? Would we stand to only give our children one type of book by one type of author for the course of their young lives?
So why do we do it to ourselves?
Yes, there are Black authors who struggle to get their work out there, just like with any independent writer who wants a following. I've seen them at book fairs, selling their copies out of the trunks of their cars, beseeching anyone in the 'hood to give them a try. Opportunity should not extend itself solely on the color of the character on the cover, but by what's written inside. I'm not saying that all books by all Black authors are good and deserving and special, but certainly that's also not the case for authors of any race. There will be bad books. And there will be good books. As with any book I don't like, I'll read it, frown, and keep it moving. And with books I love, I hold those books for a bit too long, and share them with friends and keep them on my shelves at home.
And none of them are separated by race.
Do you seek out specific sections or authors when shopping for books? Have you ever avoided a section or book because you didn't feel that it was relatable to you?

____________________
Follow us on Tumblr for for book recs, literary talk, and the occasional pic of a puppy reading.