"Ten Dark Family Secrets for Mystery and Thriller Fans" is sponsored by The Neighbors by Hannah Mary McKinnon.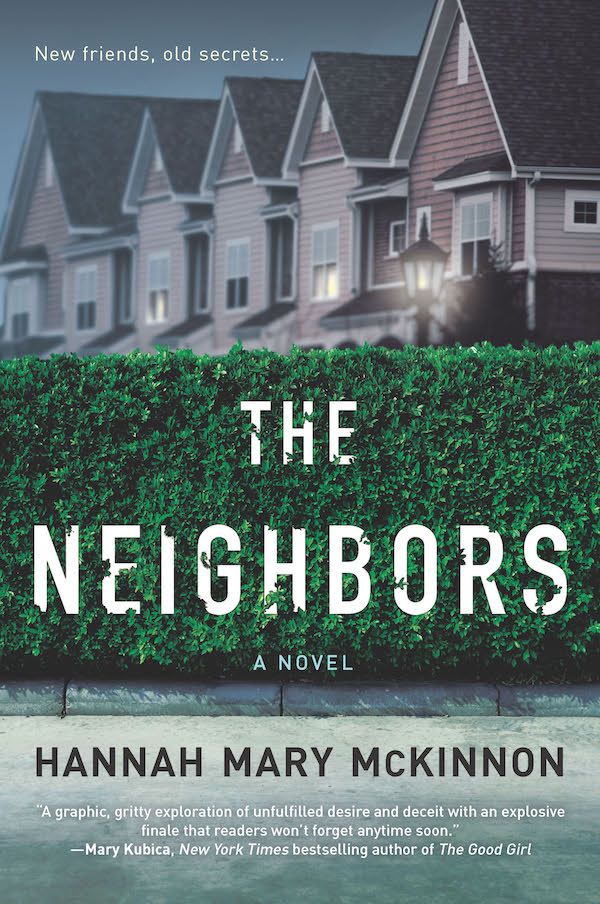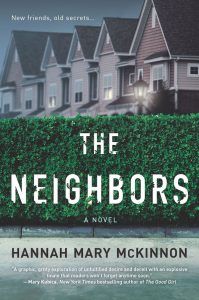 In 1992, Abby is responsible for a car crash that kills her beloved brother. It's a mistake she can never forgive, so she pushes away Liam, the man she loves most.
Twenty years later, Abby's husband, Nate, is also living with a deep sense of guilt. He was the man who pulled her to safety—the man who couldn't save her brother. When a twist of fate brings Liam and Abby back into each other's lives, they pretend never to have met, yet cannot resist the pull of the past—nor the repercussions of the terrible secrets they've been carrying…
---
Secrets: bury them, drown them, hide them, burn them, ignore them—it doesn't matter; they're coming out, one way or another, at some point. And I am here for that show. Now throw in a mystery, a family—or family member—keeping that secret, and make it dark; I am here for that show with popcorn and you have my full, undivided attention. If you're nodding your head along, then wink at your TBR—it'll know what's coming—and read on for ten dark family secrets for mystery & thriller fans. While all the novels aren't dark, the secrets are, so I've ordered the books from least dark novel to novel-so-dark-the-darkness-oozes out of it. As for the secrets, well, I won't be mentioning those because what would be the fun in that?
The Widows of Malabar Hill (Perveen Mistry #1) by Sujata Massey
Set in 1921 Bombay, Perveen Mistry works as a solicitor for her father when she finds it odd that three widows have signed over their inheritances. There's just something not sitting right with Perveen and those signatures, so she goes off to investigate the house the widows live in… And we're also treated with chapters that take us into Perveen's life right before she became a solicitor, when she was a woman looking forward to marriage. A wonderful read with a smart, determined woman who has a lesbian friend and progressive parents.
Here Lies Daniel Tate by Cristin Terrill
Daniel Tate is a liar and a con artist. He literally tells you from the get-go, but his con is so he can get a roof over his head and eat so it's kind of hard to dislike him for it. But the police get involved and his too-traumatized-to-give-my-name act at the youth shelter stops working and he's forced to give the police his name. Or at least a name. He picks the one he remembers from a missing child from years ago that is the closest he could pass for now. And that's when a con he's completely unprepared for goes into full swing. Daniel Tate's family mostly welcome him with open arms, and suddenly he's ridiculously rich and in California. But has this family really bought this con? Surely, Daniel's family would know at some point that he's not really their long lost brother/son? Or has he made a grave mistake entering into this family…?
The Master Key by Masako Togawa
Set in Tokyo in the 1950s, we first get a quick glimpse at two events: a child being buried and a man wearing women's clothing in a car accident. Then we're taken into an apartment complex for single women which is about to be moved for road expansion. But the master key, which opens every door to every apartment, is missing and the residents are concerned, planning, and scheming…
The Broken Girls by Simone St. James
A past and present mystery with a bit of a gothic feel. In the present we have a journalist in Vermont who has never gotten past her sister's murder, even with the boyfriend behind bars. Not only is it the emotional toll of losing her sister, but something has just never sat right with her regarding the case. In the past we get to know a group of girls in a Vermont girl's school in the 1950s. It's the kind of school parents sent difficult and troubled girls to. A school that many have always believed to be haunted and is now set to be restored…
The Missing File (Avraham Avraham #1) by D.A. Mishani
This is a great detective series from Israel—which I don't think there are many of—that feels written with kindness. It follows Inspector Avraham Avraham (who takes issue with fictional mysteries since he thinks they always get the wrong person) on the case of a missing teenage boy from the suburbs of Tel Aviv. A great read for fans of character-driven procedurals and the exploration of human behavior.
Blood's Echo (A Veranda Cruz Mystery #1) by Isabella Maldonado
Veranda Cruz is a detective for the Phoenix Police Drug Enforcement Bureau who is determined to take down the heir to the violent and powerful Villalobos cartel. She's not one to back down, even when the cartel comes for her and her family, but will she be able to stop them in time? Or be left even more vulnerable, 'cause there's a whopper of a…
The Lost Ones (Nora Watts #1) by Sheena Kamal
Nora Watts has carved a tiny life for herself: she works as a receptionist and research assistant at a PI firm that also rents out space to a journalist; lives in the basement of the building with neither of her bosses knowing; and has only recently allowed a stray dog to be the only thing in her personal life. And then her past shows up in the form of the couple who adopted her daughter years ago. The daughter who is missing. The police are treating it as a runaway, but Nora, clearly with a past, sets out across Canada to find the missing girl. A mystery that turns thriller with an intense ending and another "unlikable" woman that I found myself liking a lot—especially her ability to always know when someone is lying.
Dark Places by Gillian Flynn
(But really, I probably could have picked any of Flynn's novels.) Libby Day survived the brutal attack that left her mother and two sisters dead, leaving her a witness who said her teenage older brother had committed the murders. This is a slow build gruesome and dark mystery that follows Libby twenty-five years later, spurred on by a group obsessed with the case, to find answers about what happened that night…This is one of those rare books I think very few readers will figure out the solve.
What You Don't Know by JoAnn Chaney
Hello dark fictional serial killer, my old friend. If the serial killer is in prison, who is committing these new murders? Cue a pair of detectives that could not be more different from each other, a journalist who has reached the point of I'll do anything to get my career back, and the serial killer's wife, who is trying to start a new life. A chilling and brutal page-turner with a high probability of leaving you sleeping with the lights on.
The Good Daughter by Karin Slaughter
And another exceptional brutal read. The Quinn family—who have just had to move because their home was burned down by someone angry with their father, who is a criminal lawyer—are attacked, destroying their world. Almost thirty years later, Charlie, the youngest daughter, finds herself in another violent tragedy. Still living in the small town she grew up in, things really hit the fan when her father decides to represent the person accused of the crime Charlie just witnessed. This event dredges up the tragedy Charlie survived as a child, and as much as she wants to forget it, she's now about to relive it…