Lists
13 Dark and Twisty Reads
This list of dark and twisty books is sponsored by William Morrow books.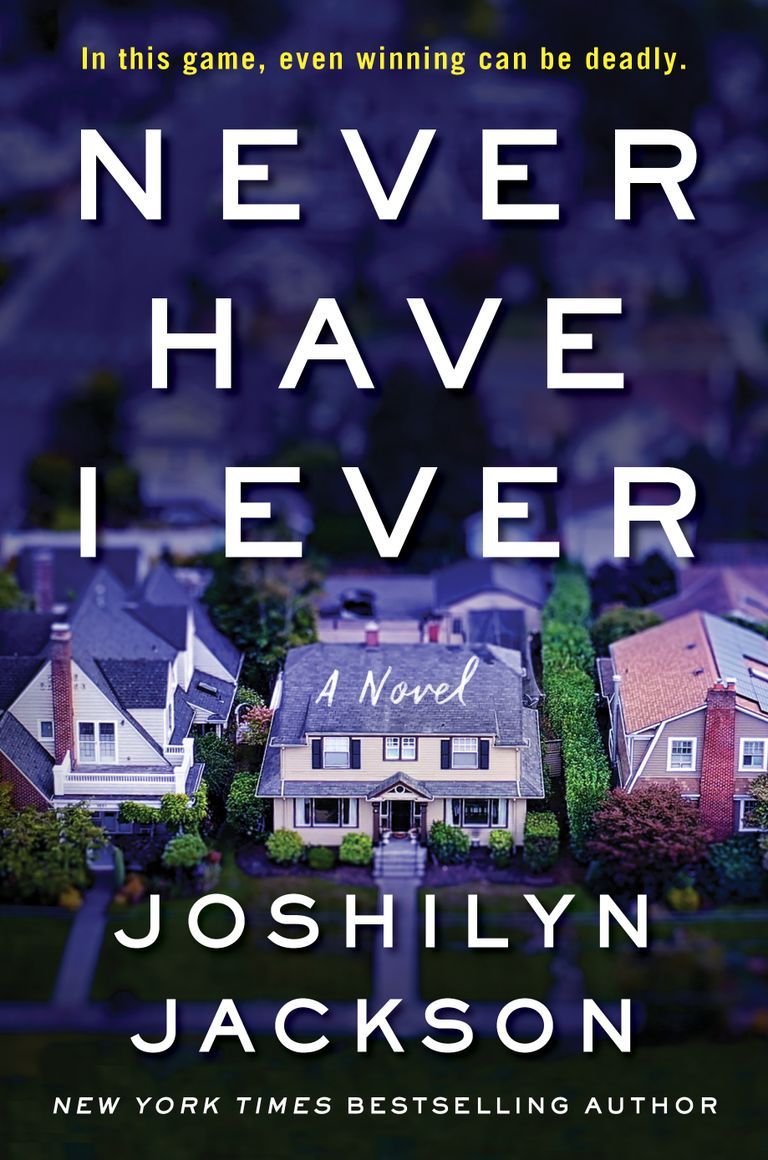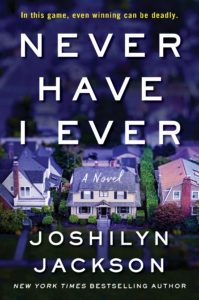 It's just a game – Never Have I Ever… But what if you had? What if it was something so bad, so shameful, you'd do anything to keep it a secret? What if your worst enemy knew – and was determined to expose you? How far would you go to protect yourself? Amy is about to find out that in this game, even winning can be deadly. Never Have I Ever pits Amy against Roux in a game of cat and mouse as each fights to maintain the lives that mean everything to them.
---
Has anyone else noticed that a lot of horror and thriller movies have come out this summer? That's because dark and twisty stories aren't just for the colder months. A lot of us want to immerse ourselves in this genre all year round. With that in mind, here's a selection of 13 great dark and twisty novels that will have you asking, "what the heck did I just read?"
Now You're One of Us by Asa Nonami
This first novel has been described as a cross between Rosemary's Baby and Rebecca. After accepting an arranged marriage, Noriko goes to live with her husband and his large extended family, made up of four generations. At first, the Shitos seem like the perfect family to marry into, but Noriko quickly discovers there are dark secrets lying beneath the surface of their cheerful exterior.
Sharp Objects by Gillian Flynn
After the excellent HBO adaptation of Gillian Flynn's debut novel, Sharp Objects likely seems like an overly obvious choice for this list. Still, it's one of the darkest, most twisted books I've ever read, and so it belongs here. Reporter Camille Preaker is forced to return to her hometown and face her dark and troubled past in order to investigate the disturbing murders of two preteen girls.
The Butterfly Garden by Dot Hutchison
This dark, disturbing thriller is the story of Maya, a young girl who is interviewed after escaping a man she only knows as The Gardener. The Gardener collects young teen girls and tattoos them to resemble the butterflies he so loves. After torturing them and raping them, he will eventually murder them and preserve their bodies in glass cases. Maya recalls her time in captivity and her escape in great detail, so needless to say, major trigger warnings for abuse and rape. This is not an easy read.
Grotesque by Natsuo Kirino
Yuriko and Kazue were both alumni of a prestigious high school before going on to become sex workers who are brutally murdered in Tokyo. But how did this end up being their fate? Narrated by Yuriko's older sister, this novel looks back at the two girls and why their lives ended so tragically. Not only is this a dark novel with twists, but it is also an apt criticism of patriarchal society.
I'm Thinking of Ending Things by Iain Reid
This is an unsettling novella that will keep you guessing. This is one of those books that is difficult to discuss without giving away too many of the twists. But the short explanation is this: Jake and his girlfriend are on a road trip to visit his parents' farm. From there, things turn from strange to unnerving to completely nightmarish rather quickly. As the book itself promises, "You will be scared. But you won't know why."
A Cut-Like Wound by Anita Hair
In this Indian mystery novel, a young male sex worker is found murdered and burnt on the first night of Ramadan in Bangalore. As Inspector Gowda begins investigating the murder, he realizes that he is quite possibly dealing with a serial killer. This particular novel is a head above many other thrillers because it goes beyond the normal twists and turns to examine the dark underbelly of Bangalore.
The Changeling by Victor Lavalle
This dark fantasy novel goes in strange and unexpected directions. Apollo Kagwa has just started settling in to his role as a new father when his wife Emma starts acting odd. She seems detached from their baby son, and at first Apollo assumes she's suffering from postpartum depression. But then Emma commits an unforgivable act of violence before disappearing, and Apollo must journey through a dark enchanted world to find his wife.
White is for Witching by Helen Oyeyemi
This is a haunted house novel that is unlike any haunted house story you've ever read before. After the death of their mother, fraternal twins Miranda and Eliot Silver move to a bed and breakfast with their father. Soon it becomes clear that this house is controlled by supernatural forces. Forces that have haunted the women in the Silver family for generations. The longer Miranda stays, the more the house begins to eat away at her.
Fever Dream by Samanta Schweblin
If you've ever wondered how your worst nightmare would read if it were a book, look no further than Fever Dream. In this chilling and strange novel, a woman lies on her death bed as a young boy who is not her son asks her to tell the story of the events leading up to her death. Instead, the woman tells him an expected story that is both frightening and fantastic.
Night Film by Marisha Pessl
Investigative journalist Scott McGrath becomes obsessed with the death of Ashley Cordova, the daughter of reclusive horror film director Stanislas Cordova. Ashley's death is ruled a suicide, but McGrath is certain it was murder. While many people are enamored with Stanislas Cordova's films, very little is known about the man behind the art. With that in mind, McGrath becomes completely fixated on discovering the truth about the filmmaker and what happened to his daughter, even if it means McGrath will be risking his own life.
Shutter Island by Dennis Lehane
This is another one of those novels that at times reads like a dark, imaginative nightmare. Set in the summer of 1954, Shutter Island is about two U.S. marshals, Teddy Daniels and his new partner Chuck Aule, who arrive on Shutter Island to investigate the disappearance of Rachel Solando, a patient from the prison/hospital for the criminally insane that is on the island. Immediately, the circumstances surrounding Rachel's appearance seem strange, and Teddy begins to suspect that nothing is what it seems.
The River at Night by Erica Ferencik
For this one, think dark and twisty thriller, but outside in nature. On a river. Four women who have been close friends for over a decade decide to take a trip together river rafting in Maine. Everything seems to be going according to plan until an accident happens on the river, leaving the group to fend for themselves in the wilderness in the dark.
Confessions by Kanae Minato
Wrapping up this list is a dark revenge thriller. After her daughter is killed by her middle school students in a tragic accident, Yuko Moriguchi is resigning from teaching. But not before giving her class one last lecture. In these final words to her students, Yuko sets into motion a dark and devious revenge plot that will surprise readers and force her students to reexamine their perceptions of one another.
---
And there you have it. Thirteen dark and twisty novels to read straight away. Just be sure to come up for air between reads so that your brain doesn't get too twisty.