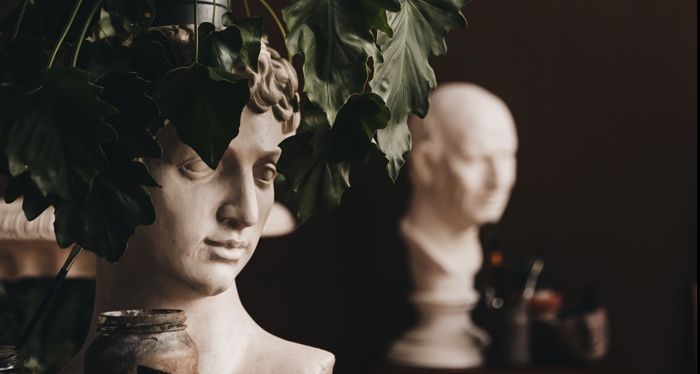 Mystery/Thriller
Lectures and Lechery Lurk Around Every Corner in These 8 Dark Academic Mystery Novels
This content contains affiliate links. When you buy through these links, we may earn an affiliate commission.
Add together sprawling, secluded campuses with intensely competitive entry requirements and coveted programs full of cutthroat students who would do anything to get to the top despite financial, familial, or friend-making hardships and what do you get? The dark academia genre, especially the even better niche of dark academic mystery novels!
What I love most about the dark academia genre is how full it is of the distinct nostalgia of growing up and entering academic settings where fierce friendships bloom in the midst of too much homework and difficult courses. The excitement of what's to come if only you can make it through the course or test or degree. The dream of what could be if only you pushed yourself harder, took on another extracurricular, networked with another professor. The magic of friendships forged in these intense settings, united by the common enemy of failure and delighting in having someone to study with, compete against, and escape from the drudgery with during lunch and free period.
It's clear to see how these settings can breed tragic and thrilling outcomes. Students are so desperate to keep their place in these programs promising a bright future that they're willing to do anything to get it. Then there are the professors who worked too hard for some kid to ruin everything for them by exposing their long-kept secrets. The competitive atmosphere, the self-contained aspect of dark academia, and the financial and personal cost of losing it all can breed desperation.
And you can see that desperation firsthand in these eight dark academic mystery novels!
The Best Dark Academic Mystery Novels
---
In the mood for more dark academia? Check out these 10 queer dark academia novels or these new dark academia YA novels that came out in 2022!
Or, if you're interested in something more specific, like sub-genres as specific as dark academic mystery novels, check out Book Riot's Tailored Book Recommendation (TBR) service!
It's easy: you fill out a survey with your reading habits, preferences, likes and dislikes, and anything you're in the mood for (as specific or as vague as you like) and a professional bibliologist will recommend three novels suited to your taste! With two options for your recommendations: an email with the three recommendations or the three recommendations sent to you via the mail, there are options for everyone!