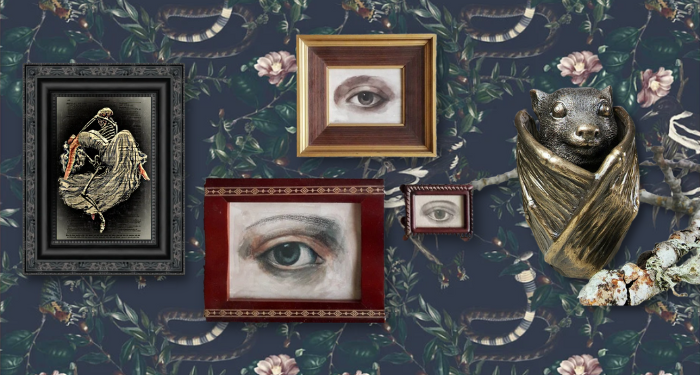 This content contains affiliate links. When you buy through these links, we may earn an affiliate commission.
Dark academia is having a moment, and book nerds everywhere are enjoying the hell out of it. After all, the genre combines two groups that already have significant overlap: the bookish and the gothic; while also encompassing the deep desire of all humans — yes, I said all — to own, fill, and decorate a giant library, probably 2+ stories, definitely with sliding ladders.
Whether your reading taste leans toward the dark academia vibe or not isn't necessarily relevant; here we are dealing with the room in which you do your reading, and a darkly academic theme lends itself nicely to your image as a Serious Reader with Highbrow Taste. With luck, it will make book thieves borrowers think twice, keep out nosy family members, and encourage those who know you best to bring a steady supply of snacks and tea.
While I can't help you with owning a space big enough for a two-story library, I can help you decorate your own dark academia space — be it a whole room or a tiny reading nook — and of course Book Riot as a whole is here to help you (over)fill said space. I've gathered some of my favorite items that will create the perfect mood for curling into a chair and reading for eternity.
---
Can't get enough dark academia? Also check out:
I hope you enjoy decorating your new reading space as much as I enjoyed researching things to put in it. Happy dark reading!