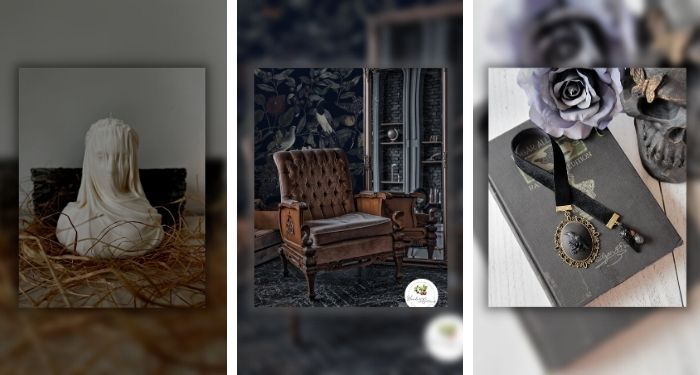 Book Fetish
Create a Dark Academia Reading Nook with these Classic and Creepy Goods
This content contains affiliate links. When you buy through these links, we may earn an affiliate commission.
If you have a chair and a side table of some sort, you have the space to create an amazing, atmospheric reading nook. Leave the rest to me. With a few accessories, you can transform a space into a place where arcane knowledge and possibly dark magic abounds. The great thing about creating a dark academic vibe in your reading space is that it delivers year-round flair, even if its power peaks at the same time as the autumn leaves color. So what does it take?
To me, establishing a dark academic vibe is about surrounding yourself with things that are (or appear to be) old. Dark academia fans resonate with characters who have a passion for finding knowledge, especially secret and forbidden knowledge. That manifests with decor that evokes a library, a cabinet of curiosities, and a witch's lair at the same time. Your reading space is not the place for minimalism. There need to be piles of books, art to rest your eyes on, a candle for some light (or a little incantation; I'm not going to tell you what to do), and something to hold a hot drink. So, if you're looking to bring some dark academia maximalism to your space, you're sure to find something fun and eerie in this collection.