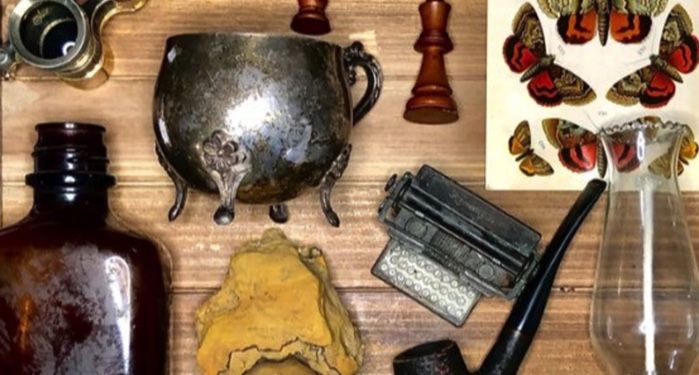 Book Fetish
Create Your Own Dark Academia Bookshelf Aesthetic
This content contains affiliate links. When you buy through these links, we may earn an affiliate commission.
As much as dark academia as a genre is cloaked in collegiate settings, mystery, gothic architecture, dimly lit libraries, and moody atmospheres, the dark academia aesthetic also has a specific look to it, whether it be fashion or in this case, decor for a dark academia bookshelf.
This also depends on what kind of dark academia vibe you're going for. Maybe you'd like to create a bookshelf that's inspired by light academia, or botanical, or witchy, or whimsical. You can play around with it to see what you like, but there are a few core foundational decorative elements to dark academia to help give you an idea of where to start. We'll list out specific items you can pick up to help fill out your bookshelf, but let's start with other general ways to create this aesthetic, whether it's on your shelves or in your room.
Palettes and materials: warm, earthy tones, typically autumnal colors. Forest greens, midnight blues, dark burgundy, muted gold or orange, rich browns, shades of gray and black. Warm or dark wood accents.
Patterns and textures: plaid, houndstooth, velvet, wool, linen, faux fur or leather. You can incorporate this into pillows, throws blankets, and clothing.
If you're looking for places around you to find decor to help fill out this aesthetic, look no further than nearby antique stores, thrift stores, flea markets, and estate sales. Things that invoke a history, an understated grandeur, gothic or baroque or neo-classical elements, can all come together to create the atmosphere you're looking for. Greenery, as well: dried flowers, plants, the sort of floral presence you would find on a campus in peak fall. We can't neglect the literary element, either. You can find older cloth-bound or hardcover books from used bookstores, antique shops, and other independent bookstores that specialize in carrying rare and vintage books.
Use these examples and a moodboard to help you build the aesthetic you want to see, and then check out the list below for some specific items you can add to your bookshelf to craft your very own dark academia library.