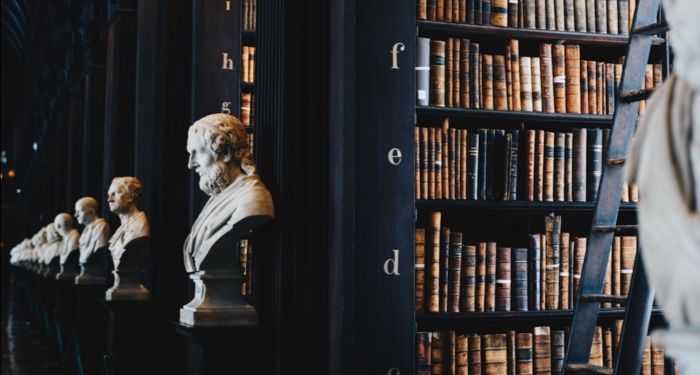 Lists
Dark Academia Authors to Lure You Into the Shadows
This content contains affiliate links. When you buy through these links, we may earn an affiliate commission.
There is nothing like the vibes of dark academia: the aged stone buildings, the cool breezes, the hint of something sinister in the air. What wouldn't we do for a bit of knowledge? The expansion of the mind — and therefore the expansion of power — is a seductive idea, one that I love seen explored in multiple facets of dark academia tales. In addition to the singular dark academia book, there are authors who particularly excel in creating dark academia settings, plots, and characters. Some dark academia authors will have one particular book to their name that best suits the genre, while others will have an over-arching, dark-academic-like theme that appears in some, or even all, of their books.
The pursuit of knowledge is often parallel to the pursuit of power. Characters in these stories often think, "If I can accomplish this, if I learn this, people will take me seriously — people will know my name," and this thought process is common among dark academia tales, going all the way back to Frankenstein. The exploration of death is also common in academia; Who doesn't want to defeat death, or prove that there is something beyond it?
If you're looking for dark academia authors, these books are by some of the biggest names in the genre. They range from dark academia fantasy, dark academia horror, to literary dark academia. In that, I believe there is a dark academia author for every reader — you merely need to know the precise knowledge (or story, in this case) that you seek, before diving into your particular abyss…
And if you want to take the next step in finding more dark academia titles catered to your interests, check out Book Riot's Tailored Book Recommendations. This is a book subscription service that allows you to list your interests and deal-breakers, and then one of our expert bibliologists will pick out titles just for you. This service has multiple plans to choose from and will surely help you find new titles to scratch your dark academia itch.