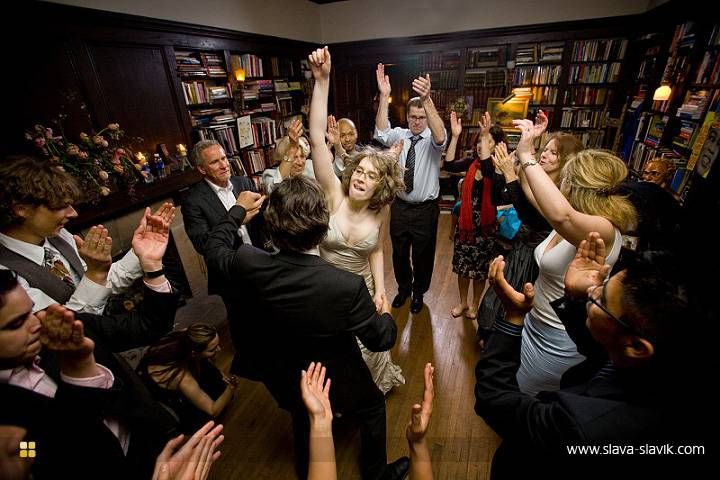 Lists
Dancing In The Library: The Great Bookish Songbook – Vol. 2
My mission is a simple but powerful one: to create the greatest list of songs with literary connections in all of geekdom. Greg made a start on this last year with his list, but there are plenty of gaps in his understandably American-centric list. I am here to fill them in.
Unlike many lists of this kind these songs have to fulfill two criteria: they must have some literary connection, however vague or tangential, and, most importantly, they must make your soul trill and your feet move.
Basically, this isn't a novelty playlist. This is a collection of songs you will want to listen to. This thereby rules out anything referencing Lord of The Rings (including the Led Zeppelin tunes), any prog-rock concept album, and the entire back catalogue of Uriah Heap. The 1970s were dark times for listenable bookish songs.
The net has been cast wide. Literary band names count, as do references to fairytales and comic books. My only grumble is, as someone who could listen to Sam Cooke on repeat for eternity, it is a bit disappointing that more soul songs don't have their noses in books.
The Spotify playlist can be found in its entirety here. Please suggest additions.
Press play, turn up the volume, and start dancing in the library.
There She Goes My Beautiful World –Nick Cave and the Bad Seeds
If Elvis had read more books other than 101 Ways To Deep Fry A Cheese Burger, then his 1968 comeback special would have sounded more like this. Cave's celebration of The Muse takes us through a musical montage of great moments of creativity with authors like Vladimir Nabokov and Philip Larkin given an unlikely piano-stomping, choir-belting backing track. It's the only song that makes hanging around in a library in Hell sound sexy.
Atmosphere – Joy Division
Named after the prostitution wing of a concentration camp in Yehiel De-Nur's 1955 novella The House Of Dolls, Joy Division were the brooding, doomed teenage boys of post-punk. This is them at their most icily beautiful, like taking a shot of liquid nitrogen at sunset.
Cemetery Gates – The Smiths
With apologies to Rufus Wainwright, Morrissey is music's ultimate dandy. The gladioli waving seals it. His obsession with Oscar Wilde is at its most loved-up here. He invites the listener to hang out in a graveyard for a literary face-off between Keats and Yeats on one side, and Wilde on his. Johnny Marr's jangly guitar makes bookish death matches in cemeteries sound like the sunniest experience on earth. And with all the grace of an 8-year-old conker champion, Morrissey declares himself the winner. No fair.
Venus in Furs – The Velvet Underground and Nico
A song so sordid and dirty-sounding you need to have a shower after listening to it. Lou Reed and co. set the plot of Leopold von Sacher-Masoch's novel about dreams of goddesses and S&M relationships to a gothic drone. It's really rather marvellous, and makes you wonder what else was on Reed's high school reading list.
Wuthering Heights– Kate Bush
Another song retelling a novel's plot, but this time wrapped in high-pitched singing and the frothy musical equivalent of dry ice. As a song it is, like the Monty Python knights say of Camelot, very silly, but is a lot of fun to try and sing along to.
Walt Whitman's Niece – Billy Bragg and Wilco
Bragg and his pals meet Whitman's relation, take down a book of poems, and fittingly start to sing a song of themselves. You can imagine the great poet playing the spoons along with this backwoods hoe-down
Utopia – Goldfrapp
Had Thomas More been familiar with music beyond Gregorian chanting, he probably would have chosen this as a musical accompaniment to his vision of the perfect society. It is the sound of waking up in a better place.
Fools Gold – The Stone Roses
The brief mention of writer and boil-in-the-bag sensationalist Marquis de Sade is enough to get this on the list. It's funkier than anything from four malnourished and Vitamin D deprived scamps from Manchester had any right to produce.
Magic Carpet Ride – Steppenwolf
Speaking of unexpectedly funky things, a band named after Herman Hesse's dark, feral novel shouldn't be writing groovy tunes like this.
The Crane Wife 1, 2, and 3 – The Decemberists
The Crane Wife is a Japanese folk tale of that age old story: man saves crane, crane turns into woman, woman and man fall in love, woman turns back into crane, man loses crane. We've all been there. Colin Meloy and co. tell it like it is across this nine minute, progressive folk epic. Falling in love with a bird has never sounded so heartbreaking.
Rider –Okkervil River
Named after a Tatyana Tolstaya short story, Okkervil River quite simply rock. And this song more than most. Turn it to 11.
Streams of Whisky – The Pogues
"I am going, I am going, where streams of whisky are flowing." This song perfectly sums up its main subject, the tragic Irish poet, writer, fighter and drinker Brendan Behan. Just singing it at the top of your voice is enough to induce a hangover.
Waitin' For A Superman – The Flaming Lips
This song almost always makes me cry. It answers a question that has always struck me as one of the most melancholy raised by comic books – if you live in a world populated by superheroes, what happens if you don't get saved? Turns out, sometimes even Superman is overwhelmed. You've just got to hold on the best you can. First time I saw The Flaming Lips live it was two days after Elliott Smith killed himself. They dedicated this song to him. Tears choked applause.
Live and Let Die – Wings (Paul McCartney)
Ah, Wings. The band the Beatles could have been. Their finest moment, cod-reggae interlude and all, is of course named after the Ian Fleming novel, written for the James Bond film of the same name. No amount of Guns 'n' Roses covers will ruin its callous bombast.
Other songs on the list include:
The Time Is Now – Moloko (band named after milk in A Clockwork Orange)
The Girl Who Wanted To Be God – Manic Street Preachers (song taken from Sylvia Plath quote)
Songs of Love – The Divine Comedy (Dante as cabaret singer)
Beat Control – Tilly and The Wall (band named after kids book of same name)
I Am The Walrus – The Beatles (Man, you should have seen them kicking Edgar Alan Poe)
Desolation Row – Bob Dylan (a place and song populated by centuries of literary figures)
My Love Is Like A Red Red Rose – Eddi Reader (a beautiful version of the Robert Burns poem)
The Dark Is Rising – Mercury Rev (song named after the Susan Cooper book)
Things Fall Apart – The Roots (album named after the Chinua Achebe novel)
Goodbye Yellow Brick Road – Elton John (L Frank Baum's world gets the Reg Dwight treatment)