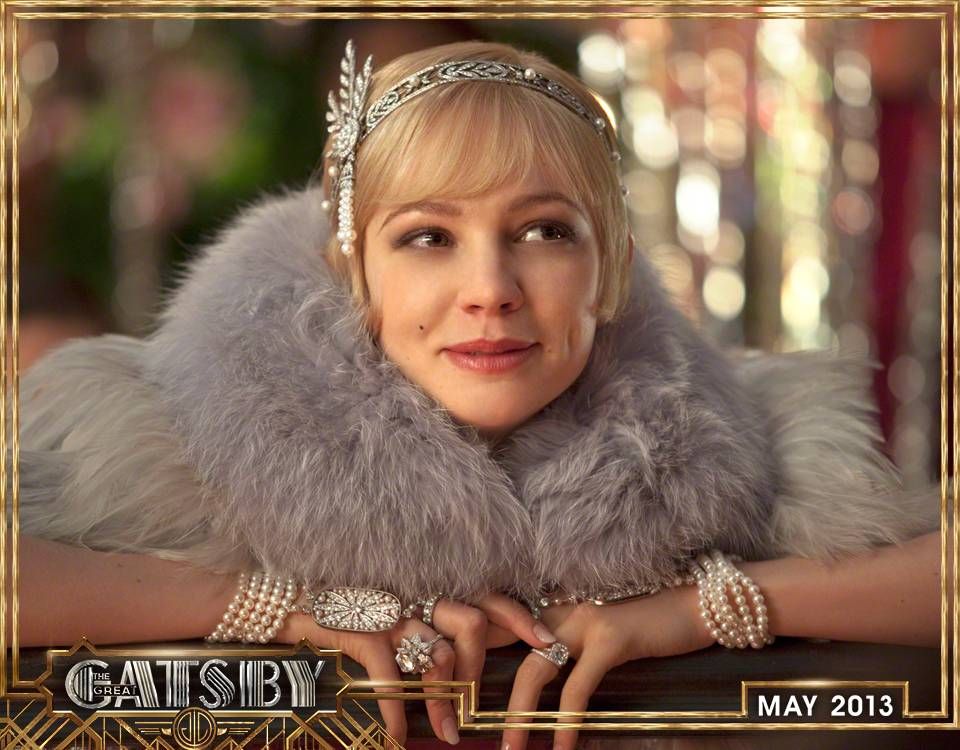 Classics
Daisy's Diamonds: The Jewelry of THE GREAT GATSBY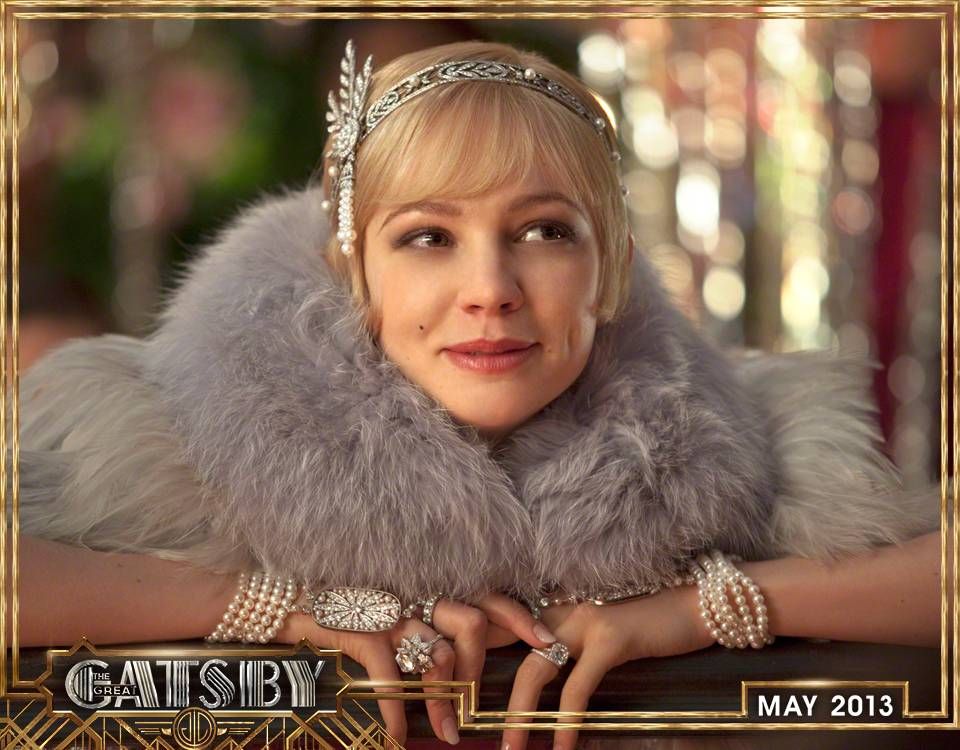 There are a lot of reasons to be excited for the upcoming Gatsby movie: the spectacle, the music, Leo looking dapper. But nothing about the entire project has me more excited than the jewelry.
If you've read the book, you already know that jewelry stars in one of Daisy's critical moments. On the eve of her wedding to Tom Buchanan, Daisy rejects her groom by throwing his gift of a $350,000 pearl necklace into the trash. But – spoiler alert! – she retrieves it and goes through with the wedding, choosing certain wealth over the possibility of love.
All we know about Daisy's engagement present from Tom is that it was "a string of pearls" worth $350,000. That's more than 4 million dollars in today's money. I don't know if this piece is going to appear in the movie, but I know I want know what it looks like. So I did some research.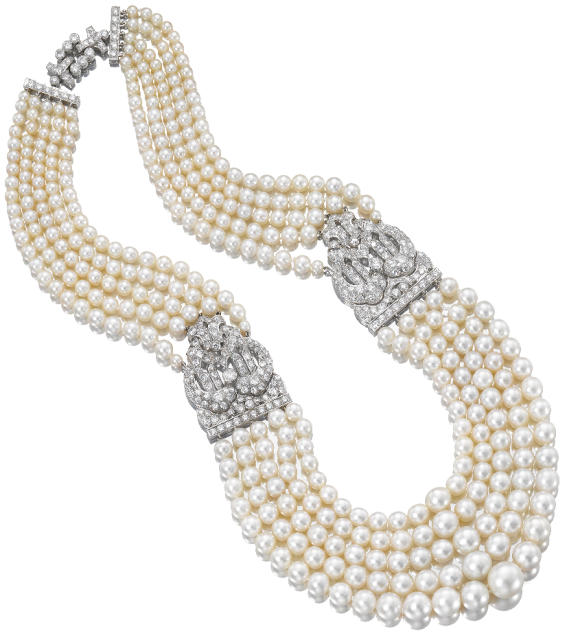 This is a 5-strand, 19-inch, natural pearl and diamond necklace by Cartier. It sold for $3,342,249 in 2011, so the price is about right. (This calculation ignores all factors except for inflation, because math is hard.) It's from 1930, so a bit too early for Daisy, but still from the right quarter of a century. I think it's suitably opulent, don't you? I know I would have a hard time leaving it in a trash can.
Now, onto to the movie. Gatsby director Baz Luhrmann and costume designer Catherine Martin collaborated with legendary jeweler Tiffany & Co. to create the original, period-appropriate jewelry we're going to see in the the film. This is ideal, because a wealthy 1920s socialite like Daisy probably would have shopped there.
Here's the Savoy headpiece, a gorgeous creation that's already become iconic. It takes its inspiration from the exuberant flapper headpieces of the 1920's and crosses that with the kind of flat bandeau-style diamond tiara that was common in that time period. The result is exquisite: a shimmering, jewel-encrusted homage to the fashion of the 1920's rendered in pure glamor. It's perfect for Daisy, all hard, sparkling delicacy, twinkling with diamonds and dripping with pearls.
In the movie stills that have been released this far, Daisy is rarely without her hand jewelry. Each piece is anchored at the wrist with a 5-row pearl bracelet, which is connected by diamond and pearl chains to a daisy-motif diamond and pearl plaque suspended over the back of the hand. This is then connected by diamond and pearl chain to a diamond-studded ring.
They're exquisite, but I can't help being reminded of handcuffs, especially when Daisy wears both pieces together. But I find that appropriate. After all, what is Daisy if not a prisoner of the life she chose when she decided to take Tom's pearls out of the trash can and go forward with her fancy wedding?
You can see this piece on Daisy's right hand in the photo at the top of this post. It's not particularly authentic to the time period; Art Deco jewelry usually featured floral elements in a more stylised way. But it's beautiful, and it seems true to Daisy's personality to wear a huge ring in the shape her namesake flower.
What do you think of Tiffany's Gatsby jewelry? Do these pieces seem appropriate for Daisy? Which is your favorite?