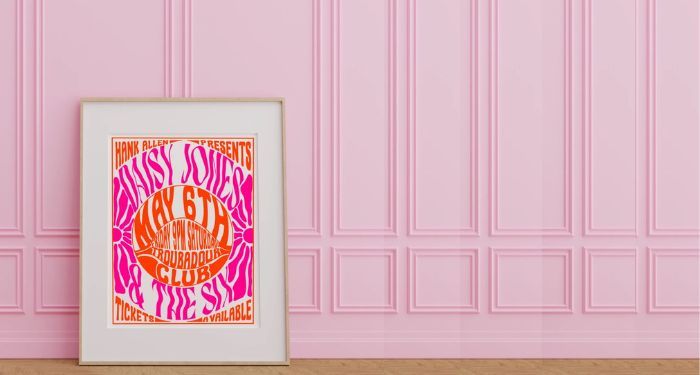 Book Fetish
Daisy Jones Art and Prints for Your Music-Loving Heart
This content contains affiliate links. When you buy through these links, we may earn an affiliate commission.
I have to admit that, despite not being much of a TV watcher, I keep thinking about how much I'd like to sit down and marathon Daisy Jones and the Six. I…have not read the book, despite owning it thanks to a library mishap including an exploded case of seltzer. But it captures so many of my interests: a fake band? Fake drama? But also an homage to the real drama of bands in the '70s, a la Fleetwood Mac! Its got catnip all over it for me. Even though it's on my endless to-be-read and maybe closer to the top of my to-be-watched, I have been loving all of the Daisy Jones art and prints that I have seen across Etsy.
There's something about fandoms and the creations that come from them that I love. I might not be into something or even know anything about it, but the creativity and passion from those who love something is hard to not just love. Given the elements of the blockbuster book by Taylor Jenkins Reid and its popular adaptation, it is no surprise that the range of Daisy Jones art and prints is so clever and fun.
This summer is going to be one of leaning all the way into the '70s, between Daisy Jones, Vinyl, and Are You There God? It's Me, Margaret and contemporary fashion…why not lean all the way in?
---
Want more Daisy Jones? You'll love these Daisy Jones and the Six quotes, as well as this guide to books like Daisy Jones and the Six.