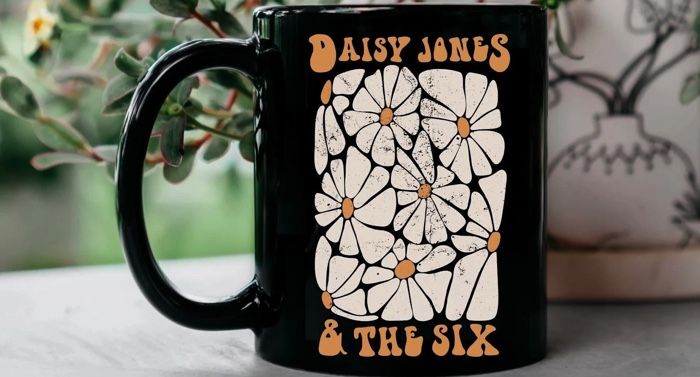 Book Fetish
Daisy Jones and the Six Merch for Superfans
This content contains affiliate links. When you buy through these links, we may earn an affiliate commission.
Daisy Jones and the Six first burst onto the scene in 2019, and it dominated the conversation everywhere, becoming one of the year's biggest books, a Reese Book Club pick, and selling over a million copies since release. Written by Taylor Jenkins Reid, the novel is told in the style of an oral history about one of the biggest rock music collaborations of the 1970s — the fictional Daisy Jones and the band The Six. The novel's unique structure is so compelling that it's easy to believe this band might have actually dominated the charts and the gossip pages…and when the TV adaptation released on Amazon Prime earlier this year, their legendary story and music was brought to life in a new and exciting format, with Elvis Presley's granddaughter starring as Daisy Jones, no less!
I really loved the book, which is laid out in such an intriguing way and has a stellar audio cast that absolutely makes it worth listening to, and I was totally engrossed by the TV show. It's no small feat to balance the amount of showing vs. telling that happens in the book on the screen, and the TV show did a great job of telling the dual timeline stories and adding some great character depth. And of course, the music —the music! That's what makes the story so memorable, and while Daisy Jones and the Six are no Fleetwood Mac, the actors and musicians really sell it. So much so that if I close my eyes, I can very nearly trick myself into believing they really existed. And clearly I am not the only one who feels that way, because there is no lack of amazing Daisy Jones and the Six merch out there for you to buy! Pair any of these items with the soundtrack from the show and you might be able to convince people they really were the hottest band of the 1970s!