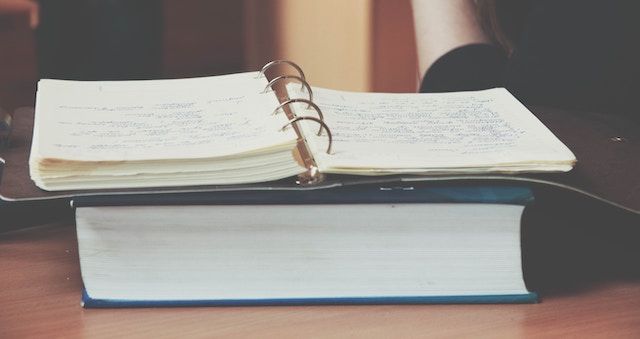 Religion
Add One of These Daily Devotional Books to Your Morning Routine
This content contains affiliate links. When you buy through these links, we may earn an affiliate commission.
Daily devotionals and devotional books have been a major part of my life since I was a little girl. I watched my mother read hers every morning before she started her day, and she bought me my first one when I was about 15 years old. I didn't always feel as if I connected with the daily lessons when I was younger, but I understood very quickly the power of that quiet time between myself and God.
As I've gotten older, I've kept up the tradition of reading daily devotional books, and usually buy a new one at the beginning of the new year. Over the years, I've discovered numerous devotionals, whether 90 or 365 days, that have helped me during different periods of my life.
I strongly believe in the power of having a solid morning routine. Spending the first hour or so after I wake in quiet peace and focusing on myself is an essential part of my day. While certain tasks may change depending on the day, a constant part of that routine includes a daily devotional.
The Best Daily Devotional Books
Whether you want to strengthen your spiritual relationship, are in the middle of a particularly dark time, or are questioning your faith, there are many great options. Here are a few devotional books I recommend adding to your morning routine.
This 100-day devotional by Lysa Terkeurst combines scriptures, devotions and prayer prompts. As she shares her own personal anecdotes, it's a reminder to readers who believe that God is always near, fully embracing His children and present through all of life's trials. It's an intimate devotional, and through every day's lesson it feels like storytime with a friend.
This daily devotional is great for those whose spiritual faith may be wavering in the face of adversity. When times get hard and there may not seem like there is a light at the end of the tunnel, it can become easy for your faith to waver. Unshakeable encourages belief.
We're constantly told to pursue our purpose, but what if we're unsure of what that is or how to go about doing it? What if we're afraid of the journey? In Bishop T.D. Jakes's Destiny: Step into Your Purpose and subsequent devotional, he shares messages in hopes that readers will remain focused on their quest to a destiny fulfilled life.
When you are alone with God, you have to be prepared to listen and do the necessary work. Priscilla Shirer's words have a way to jolt you into action and reflection, and her 90-day devotional is no different. She provides passages and thoughts that will encourage and challenge you. She also provides additional scriptures for you to dig deeper and prompts for reflection based on the day's passage.
There's always the what-ifs, the should haves, or could haves—for many, it is quite difficult to go from "maybe I should do this" to "I have done it." Acts of Faith says to have faith in your abilities, in yourself, in God, and your dreams. Each day of the year has an inspirational quote along with a short essay to induce wisdom and help with reflection.
---
Is a daily devotional a part of your routine? Let me know some of your favorites. Find more of the best Christian audiobooks here to carry with you through your days.